UK 'chef-to-customer' service
allplant
s adds a healthy lunch range to its award-winning menu, reporting that this marks allplants as the UK's first plant-based delivery service to serve all three daily meals. The popular DTC platform achieved
B Corp Certification
in 2018 and since then witnessed a huge increase in demand leading to the
largest crowdfund
by any vegan business in the world in 2020.
Part of the brand's success comes from the fact that allplants focuses on a non-judgmental approach which welcomes both vegans and omnivores. In fact, more than three quarters (76%) of investors in the record-breaking crowdfund were non-vegans.
In a recent TV ad campaign
, allplants humorously told viewers that they don't need to be vegan: "We are still, and always will be, 100% plant-based. But the last thing we want is to make anybody feel guilty about a slice of cheese. Because the way we see it: the more plant-based plates, the better for the planet. Whether that's every meal, or just the odd one now and then, it's all good with us. We're
allplants
. You don't have to be."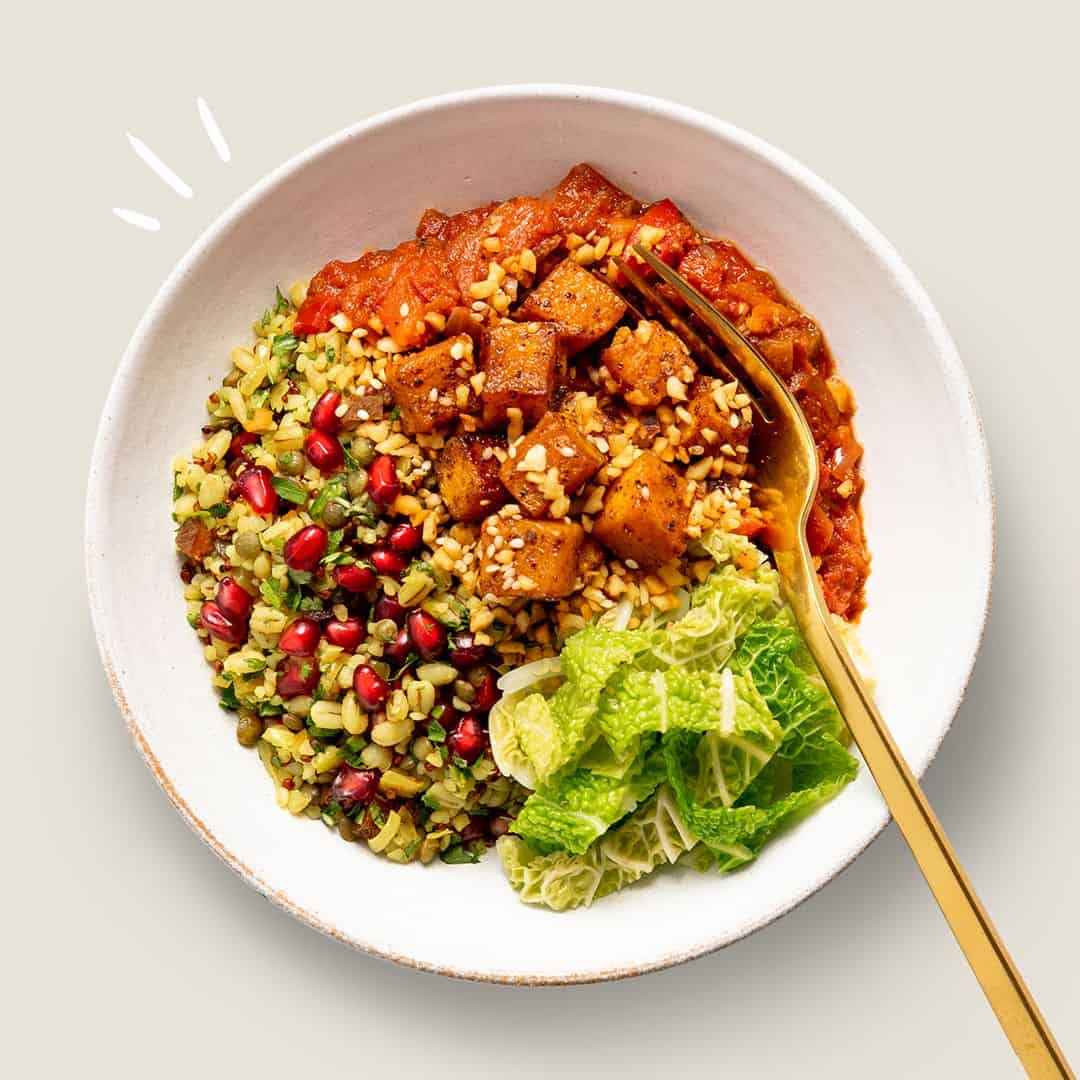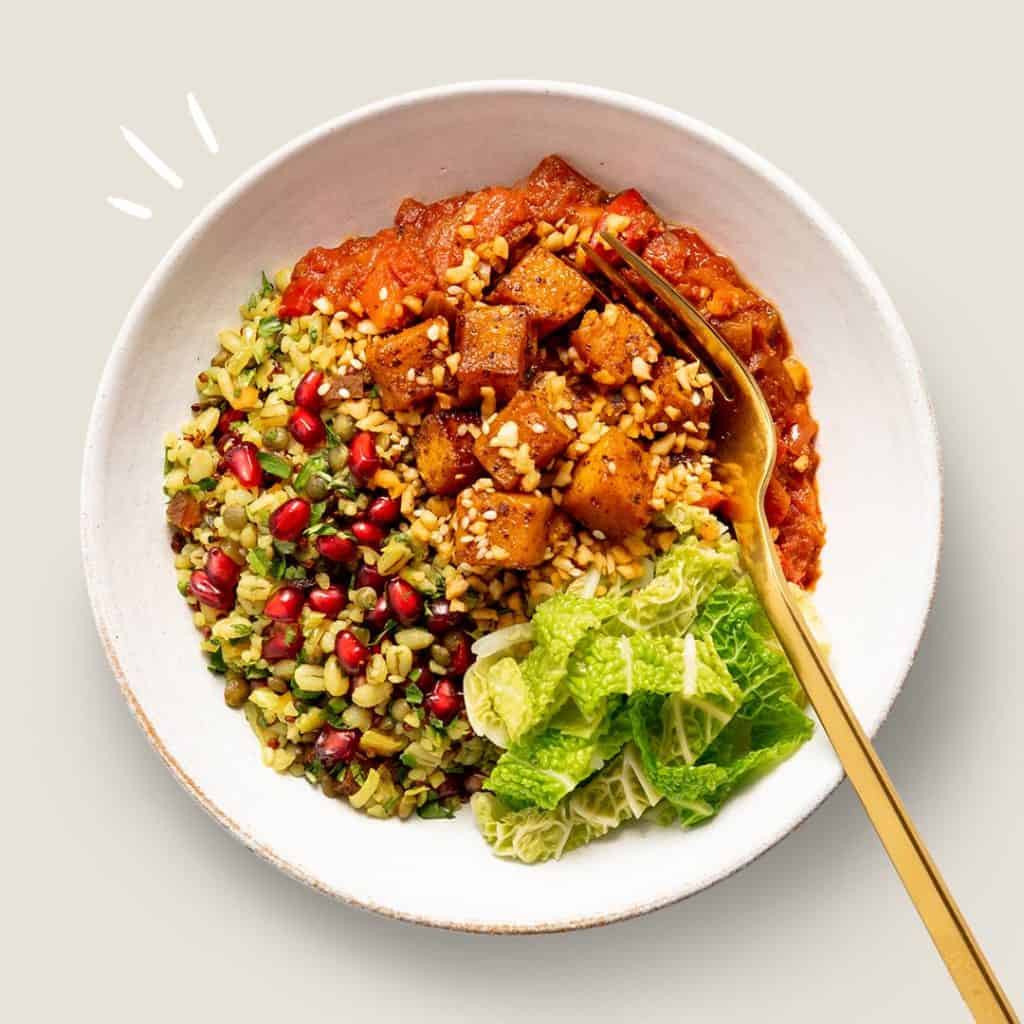 The company plans its extensive growth and new flavours over the next 12 months. A further Growth Capital funding round is planned for later this year, with the company focused on building a global brand, taking their food into offline environments and serving households in Europe, North America and beyond by 2025.
"There is a fast-growing demand for ready-to-eat meals that provide healthiness and flavour hand-in-hand with speed and ease. allplants new lunch range is ideal for anyone working at home and looking to upgrade their lunch break," says
Jonathan Petrides, CEO of allplants
, "Adding lunches to our award-winning food delivery service is a natural extension of our plans – creating seriously healthy fantastic food and building a global plant-based brand."
The new products are:
Lentil + Chutney Chana Bowl: Rice and lentils with garlic spinach, roasted sweet potato and butternut squash topped with spice toasted cashews and a chickpea smash.
Miso + Tamari Tofu Bowl: Japanese-inspired tamari and chilli glazed tofu, with edamame and lime smash, a daikon, carrot and cabbage slaw with mirin dressing, over a bulgur wheat and quinoa grain mix.
Green Goodness Bowl: Grains and green chickpeas served with garlic chilli kale and a mighty pea and mint smash.
Spiced Squash Grain Bowl: A mix of bulgur wheat, red quinoa, pearl barley, apricot and spices, served with garlic cabbage and an onion and tomato spiced tagine.
Smoky Corn + Spanish Rice Bowl: Spanish rice, kidney beans, sweet potato and sweetcorn, topped with tofu queso, bean and pea smash, and smoky almonds.
Protein Power Bowl: Miso roasted tofu, coconut and edamame smash, with power grains, sweet chilli broccoli, sesame cabbage, and a pea and edamame medley.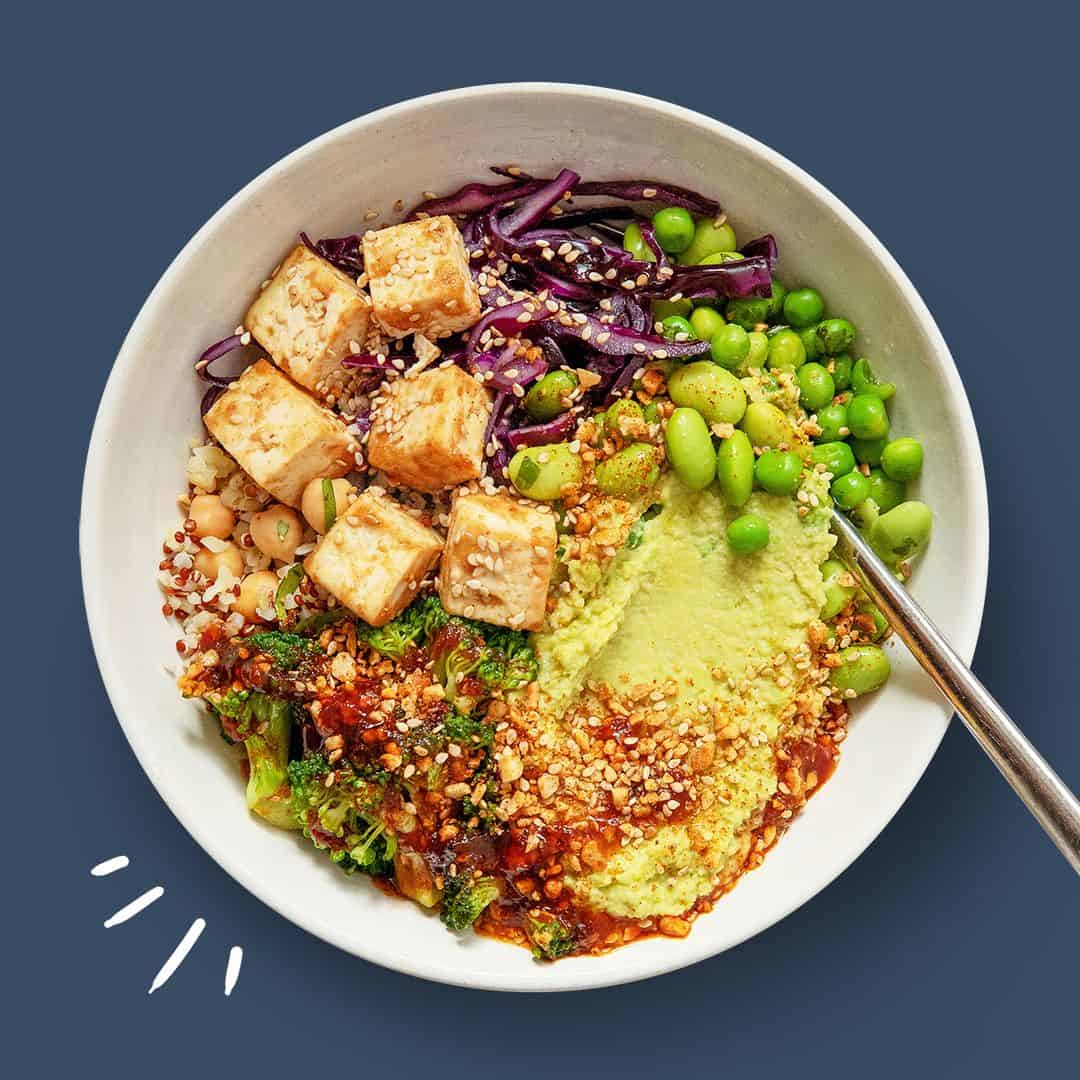 The price of an allplants box for six dishes costs £40.50 for single portions (£6.75 per meal) or £59.88 for double portions (£4.99 per meal). Customers can add up to nine extras, including breakfasts, smoothies, side dishes and desserts, starting from £3.00.