UK retailer Asda has announced its vegan Christmas 2022 offering encompassing 97 products ranging from mains and desserts to party nibbles.
According to Asda, this is its largest vegan Christmas offering to date, "suitable for whatever occasion the festive season has to offer". The announcement coincides with World Vegan Month, which starts this November.
Three new vegan items
Asda's vegan Christmas range includes three new festive items for the holidays:
Breaded Vegan Brie with Sweet Chilli Dip: Asda's creamy vegan cheese bites are coated in a golden paprika and herb crumb and come with a sweet and spicy chilli dip for dipping.
Plant-Based Vegan Turkey Crown with Umami Stock: The company's plant-based vegan turkey crown comes topped with flavoured crumbs and finished with savoury umami butter.
Extra Special Vegan Chocolate Baubles: Asda's new vegan dessert is an "extra special" vegan chocolate bauble entailing a vegan chocolate mousse and cookie crumb with sweet caramel sauce.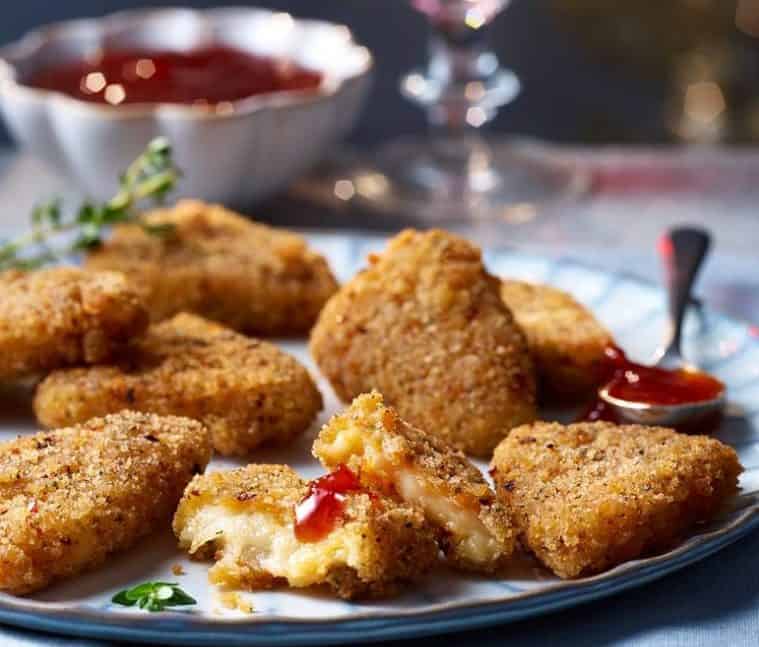 Christmas classics with a vegan twist
Other highlights include Christmas classics with a vegan twist, such as Asda's Free From Mince Pies, Extra Special Free From 6-Month Matured Luxury Christmas Pudding, and its Extra Special Free From Blood Orange Enrobed Cookies.
"From show-stopping mains and luxury desserts to morish party nibbles, Asda's new range of vegan Christmas treats means there's something for everyone this festive season," says Asda.
Many of Asda's new vegan Christmas range will be available to buy online and in-store from 24 November, with additional items released over the month.