Aquaculture specialist Atlantic Sea Farms announces the launch of new Sea-Veggie Burgers made with regeneratively-grown kelp. Available in two varieties, the burgers will debut this month at all US Sprouts Farmers Market locations, as well as additional retailers and Atlantic Sea Farm's website.
"We're putting the plant back in plant-based"
Made with whole plant-based ingredients, including Atlantic's award-winning kelp, green chickpeas, pea protein, and oat fiber, the Sea-Veggie Burgers are naturally gluten-free and offer a good source of protein, B vitamins, iron, potassium and other essential minerals. The burger patties are available in two flavors, Basil Pesto (basil, lemon red pepper flakes) and Ginger Sesame (Ginger, garlic, toasted sesame), and can cook from frozen in less than 15 minutes.
Versatile patties
According to the brand, the new burgers also make excellent meal-starters that can be crumbled to make nutritious tacos, stir fries, grain bowls and more. The Sea-Veggie Burgers retail for $7.99 per pack, and join Atlantic's existing line of kelp-based products, which currently include Kelp Cubes, Ready-Cut Kelp, and jarred Seaweed Salads.
"With regeneratively grown kelp and green chickpeas, we're putting a totally new, climate action spin on the term, 'surf and turf'," says Atlantic Sea Farms Chief Marketing Officer Jesse Baines. "Furthermore, these delicious patties taste just like what they are – wonderfully savory, kelp-based veggie burgers – rather than plant-based meat. We're putting the plant back in plant-based."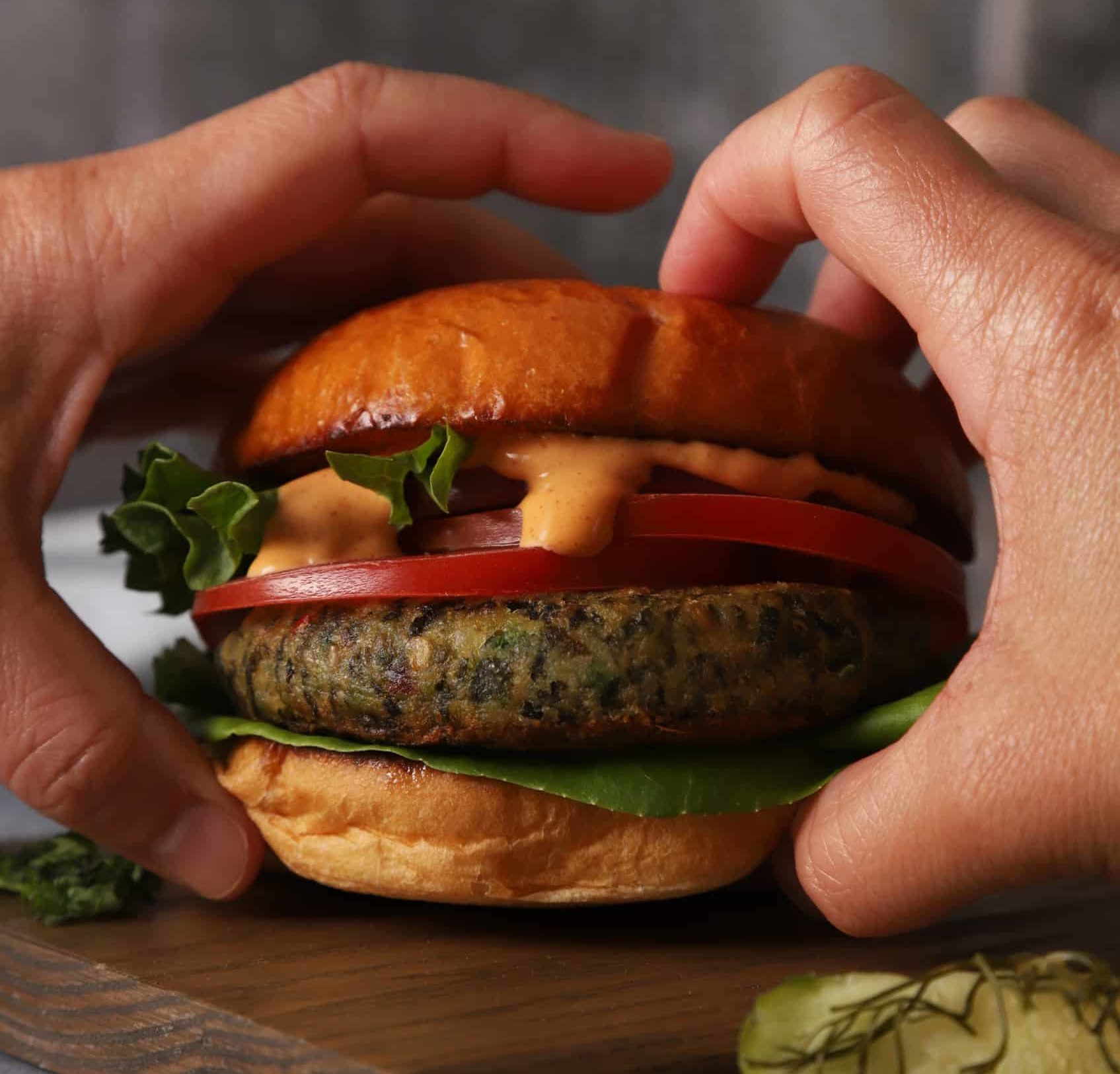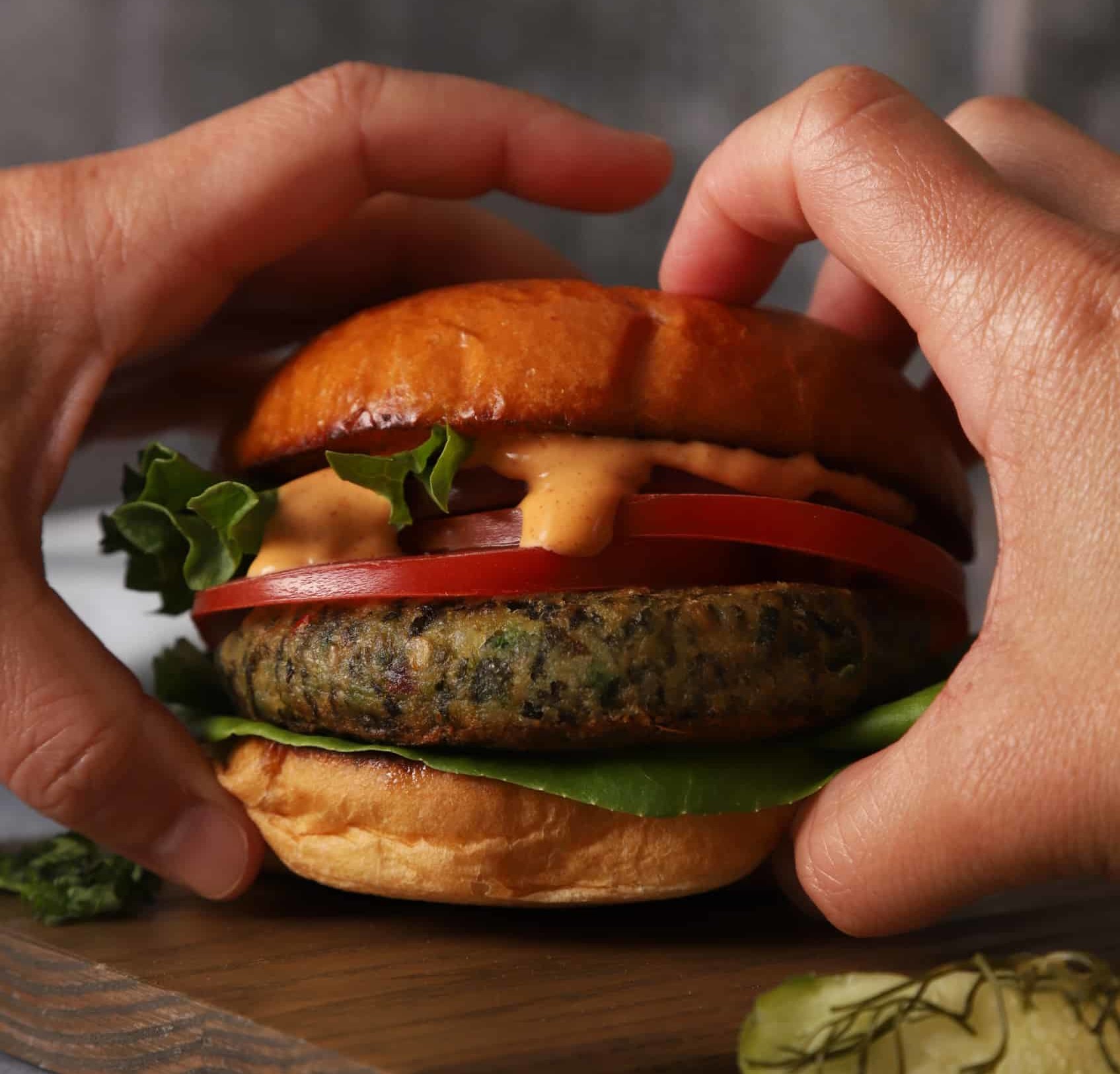 Hand harvested
Based in Maine, Atlantic Sea Farms is a women-led company producing domestically cultivated kelp that is non-GMO and Gulf of Maine Responsibly Harvested. A famously sustainable crop, kelp is climate-negative and hyper-efficient, requiring no fertilizer, pesticides, feeds, or fresh water to grow.
In September, the company partnered with plant-based seafood brand Mind Blown Seafood to add its umami-rich kelp to Mind Blown's vegan shrimp, scallop and crab cakes. According to a Global Market Insights Report, the commercial seaweed market is projected to reach $85 billion by 2026.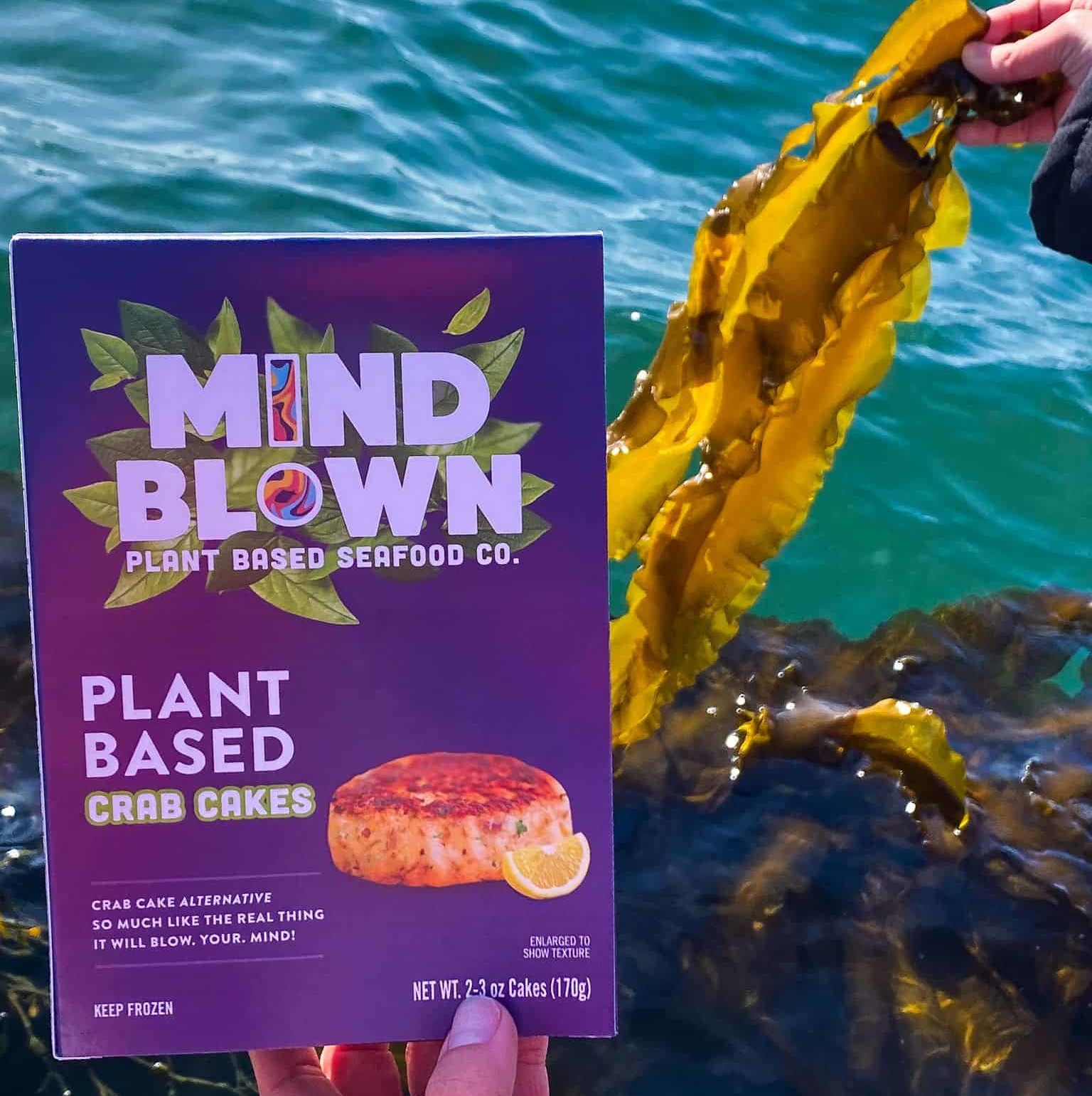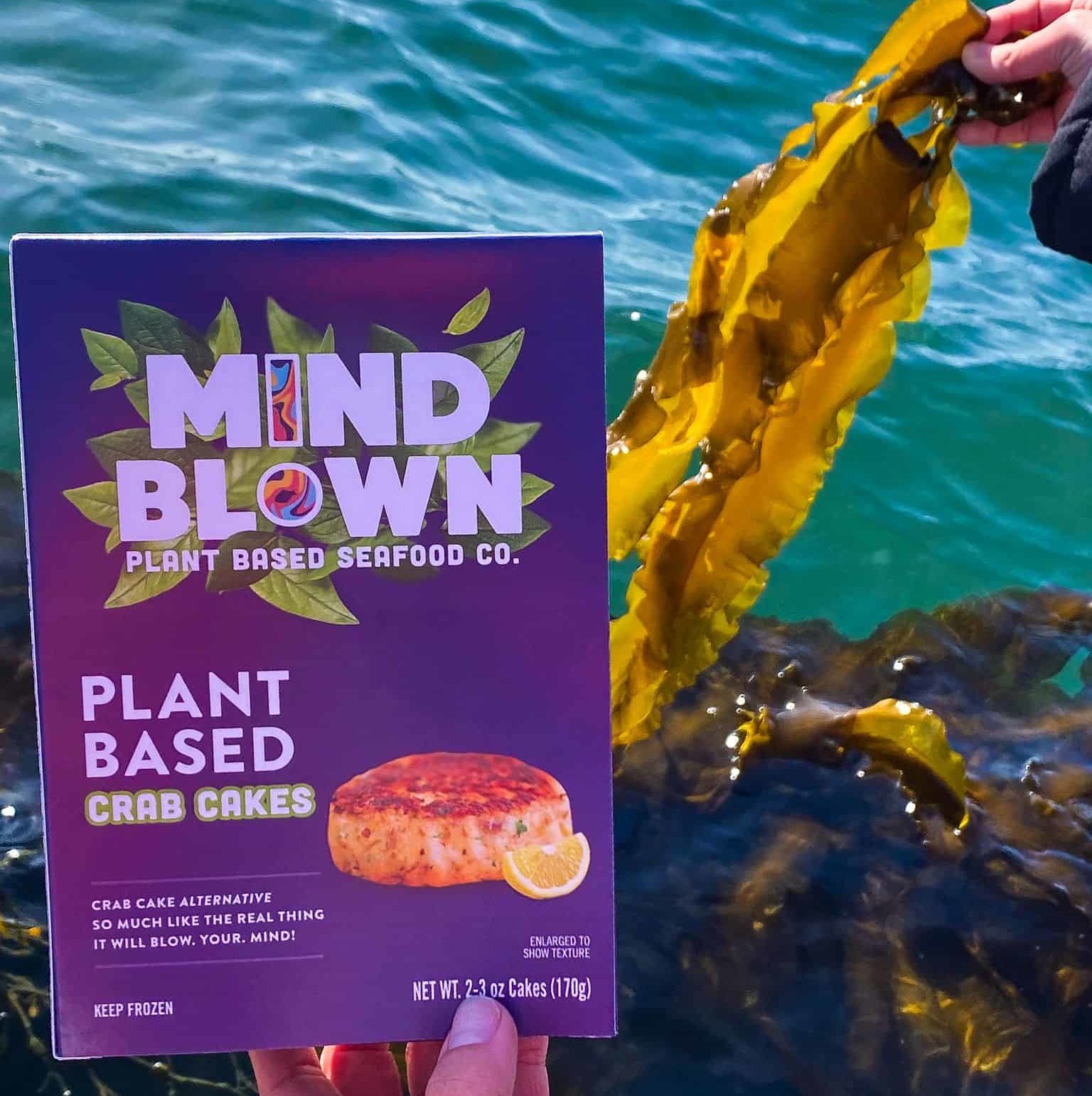 "Climate action" products
"Our new Sea-Veggie Burgers amplify the principles that drive Atlantic Sea Farms' entire product line of award-winning, responsibly-made kelp products," said Atlantic Sea Farms' CEO Briana Warner."They include the same delicious, nutrient-dense, fresh kelp – line-grown by our partner fishermen farmers in Maine's clean, cold waters – that we use in everything we make. As a result, these climate action products help support local farms and ocean health, all while giving you a delicious, climate-friendly, plant-based, superfood boost. They speak to our mantra, 'good food should do good'."