Vegconomist staff had the chance to sample Fry's pizza at Anuga and can reccomend it to readers in Australia where the new artisan and stone baked vegan pizzas have just launched in both Coles and Woolworths. This new range from The Fry Family will be the first vegan pizza available in both supermarkets.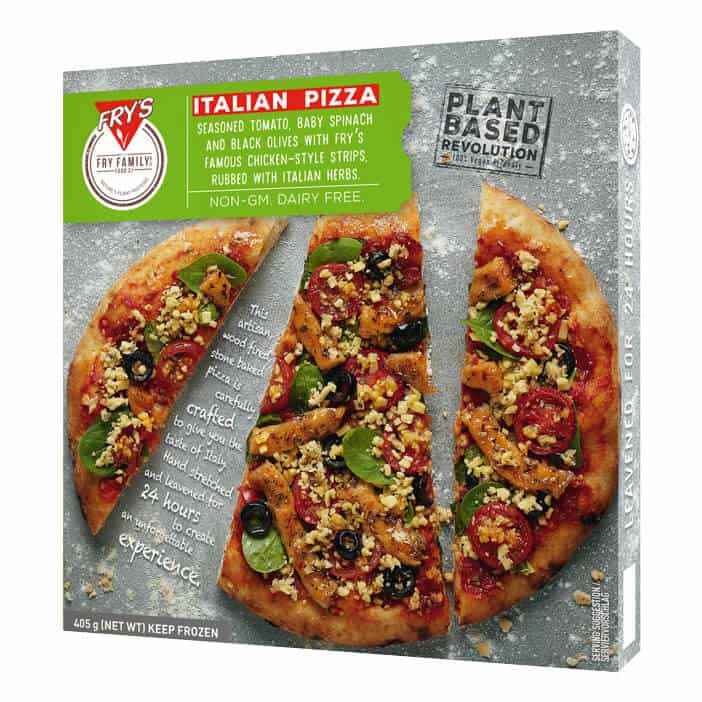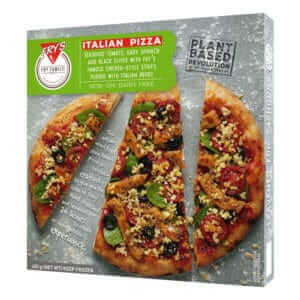 Following recent trends in grocery retail to stock plantbased options in the same area as conventional products, the Fry Family Mediterranean vegan pizza will be sold alongside regular frozen pizzas in Woolworths, a first for Australian retail. At Coles, the Mediterranean and Smokey BBQ pizzas will be found in the vegan section of the freezer.
A Woolworths spokesperson said, "Woolworths are pleased to be offering our customers more variety in their weekly grocery shop. We think this is an important movement, with the sale of vegan food products soaring over recent years in Australia. For those who are not strictly vegan, but opting to reduce their meat intake, these new Fry Family Foods vegan pizzas are the perfect way to do so."
The pizzas are priced at $9 each, with two varieties available: The Smoky BBQ style pizza is topped with Fry's marinated Chicken-Style Strips, roasted red onion and grilled peppers, and the Mediterranean pizza has sliced cherry tomatoes, baby spinach, black olives and Fry's Chicken-Style Strips rubbed with Italian herbs. Both varieties are non-GM and dairy free.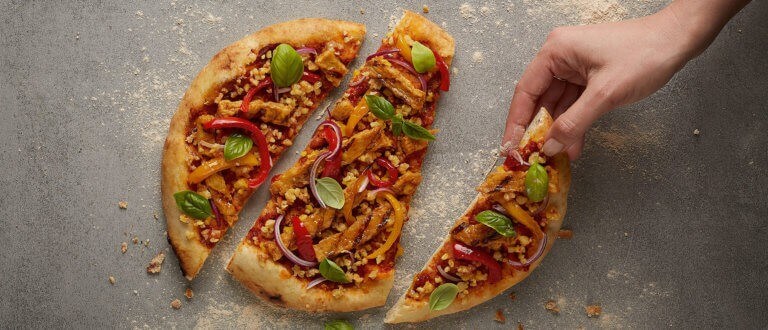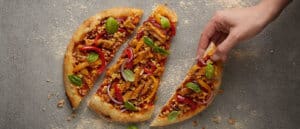 Tammy Fry, Director of Fry Family Foods, says, "We are incredibly excited to launch our handmade, woodfired pizzas in Coles and Woolworths. The positive feedback on the pizza has been astounding to say the least. This pizza is for anyone looking to reduce their dairy consumption and still get a great tasting, convenient pizza, loaded with all the good stuff."