Baker & Baker, the European bakery products manufacturer, has launched its first range of vegan products. The UK-headquartered company says the range has been launched to meet increased demand for vegan products across the continent.
"Flexitarian and vegan diets are now mainstream and will continue to grow"
The new Baker & Baker vegan range includes cookies, doughnuts and muffins. The products are thaw and serve or baked from frozen, with a shelf life of between two and five days. Baker & Baker is one of the largest manufacturers of branded bakery products in Europe, with an annual turnover in excess of €400m.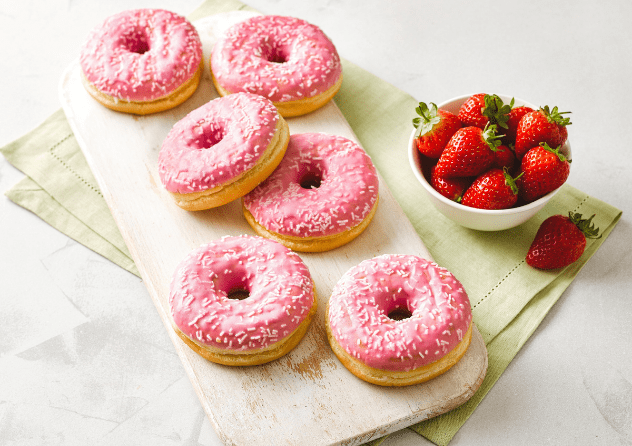 The vegan range is now available across France and Germany and will be rolled out to UK bakeries, food service operators and retailers in Q1 2022.
"Flexitarian and vegan diets are now mainstream and will continue to grow", commented Helen Sinclair, UK marketing manager at Baker & Baker. "We see this launch as the start of a journey and will continue to expand and evolve the range to meet consumer demand."