Baskin-Robbins has unveiled a new plant-based option for its November Flavor of the Month – Vegan Coffee Caramel Chunk. Known as the world's largest chain of ice cream specialty shops, it has recently expanded into the plant-based category and added non-dairy, vegan flavors to its menu.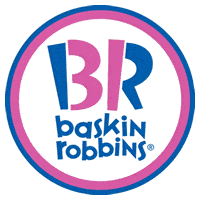 "This Thanksgiving, we're giving that typical dessert spread a sweet makeover so that everyone at the table can enjoy some ice cream deliciousness," said Jason Maceda, Senior Vice President of Baskin-Robbins US and Canada. "We hope our festive cakes and our expanded Non-Dairy flavors are the tasty finale to everyone's Thanksgiving celebration."
Headquartered in Canton, Massachusetts, Baskin-Robbins was founded in 1945 and created and markets, premium hard scoop ice cream, a full range of beverages, and a dessert lineup of custom ice cream cakes and take-home ice cream quarts and pints. It has 8,000 retail shops in 55 countries worldwide.