Ben & Jerry's announces the debut of its new sunflower butter-based non-dairy frozen desserts. This new base mix is an alternative to the current almond-based lineup and is available in grocery stores and Scoop Shops across the US.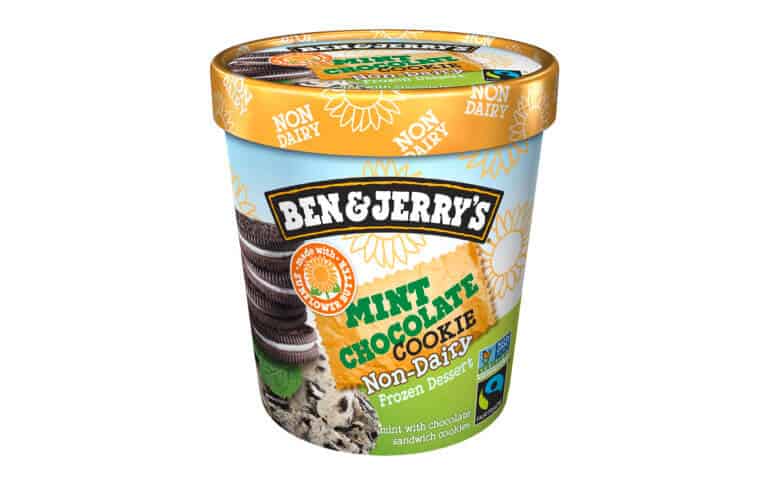 The brand is the first to offer sunflower butter pints to the general public. The new flavors include "Milk" & Cookies, Crème Brûlée Cookie, and Mint Chocolate Cookie. The packaging will include a bright yellow lid and summer flowers. 
Ben & Jerry's has also added the Cold Brew Coffee Fudge Chip flavor available exclusively at its local Scoop Shops. And for customers on the go, the brand is launching two new almond-based Non-Dairy Mini Cups this spring. The Cups will feature a single scoop in portion-controlled packaging and will include the P.B. & Cookies and Caramel Chocolate Chunk flavors. 
Including the recently launched non-dairy version of Netflix &  Chilll'd,™the company now offers 17 non-dairy flavors, which is over 25% of the company's lineup.
"Plant-based eating is one of the biggest trends in the world and ice cream lovers everywhere have shouted for non-dairy/vegan options that rise to the levels of Ben & Jerry's euphoric awesomeness," said CEO Matthew McCarthy. "I am over-the-moon excited that our Flavor Gurus have churned out something funky and chunky that is nothing short of spectacular."