UK-based Tempeh brand Better Nature announces the retail launch of their Organic Tempeh Mince and Organic Tempeh Rashers into Planet Organic stores, as vegan bacon continues its rise in popularity. As we reported last week, Forbes has said that plantbased bacon is the "next plant-based frontier" with demand surging internationally.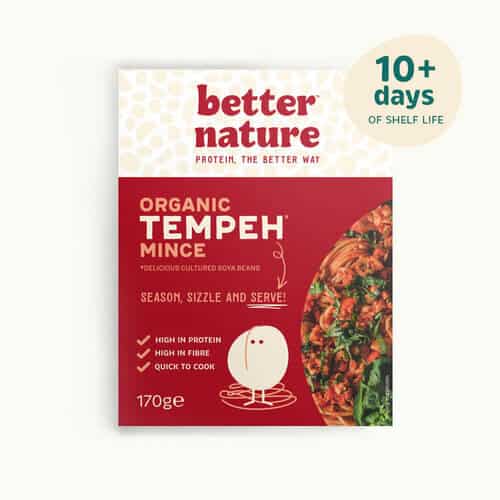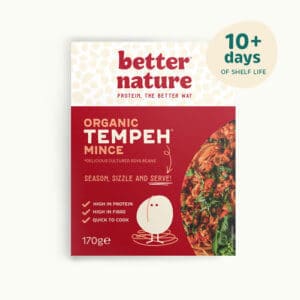 After successfully launching the products into the Better Nature online shop in January and additionally into TheVeganKind Supermarket, from now the mince and bacon will be available in Planet Organic, which Co-founder Christopher Kong says "attracts some of the most savvy of this consumer group".
Elin Roberts, Head of Marketing at Better Nature comments, "Tempeh is one of the highest sources of all-natural, plant-based protein. Per 100g serving, it has the same protein content as grilled cod and grilled mackerel, double the protein content of crab, and almost double the protein content of eggs.
It's still fairly unknown in the UK, hence our mission is to bring its delicious and nutritious credentials into the mainstream to show that protein can be sourced sustainably and ethically without compromising on nutritional value or taste."
Better Nature also offer a soy-free range made from Lupin beans.