American meat substitute company Beyond Meat has launched a limited-edition cookout kit in time for the summer, a mini charcoal grill, a bluetooth speaker, a barbecue apron and full toolset, a tabletop cornhole game, and a voucher for the company's new Cookout Classic burgers.
The new discounted burger pack, which are also limited edition, are available in a 10-pack from Walmart, Target, and other retailers. With a suggested retail price of $15.99, or $1.60 per patty, these are the company's most affordable products yet. Beyond Meat is aiming to narrow the price gap between conventional and plant-based burgers for the barbecue season. The packaging is fully recyclable, in line with the company's commitment to sustainability.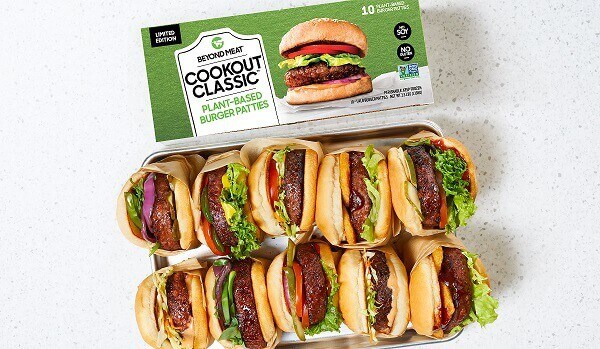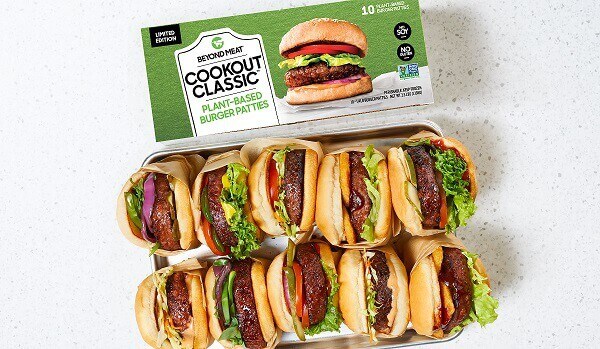 "We are pleased to launch Cookout Classic value packs nationwide at our most affordable price point to date," said Ethan Brown, Founder and CEO of Beyond Meat. "This forward-looking pricing represents an important milestone along our journey to make Beyond Meat more accessible to all consumers."
The company has also recently increased production, following a rise in demand partly attributable to the Covid-19 pandemic. Since 2019, its net revenue has increased by 141% to $97.1 million.
The cookout kit will retail for $49.99 and will be available exclusively on Beyond Meat's website from today, June 29th.