UK street food brand Biff's Plant Shack, best known for its crispy fried jackfruit products, has launched at Sainsbury's stores nationwide.
Customers will be able to choose from Crispy Fried Jackfruit Wingz, Crispy Fried Jackfruit Burgers, Smoky Chilli Cheeze Waffle Fries, and Banging Bhaji Loaded Fries. The Wingz and Burgers are made up of at least 50% jackfruit and contain natural seasonings such as mushrooms, carrots, herbs, and spices.
The products are described as "fakeaway ready", and the company has just added the option to cook them in an air fryer for those wanting to save energy.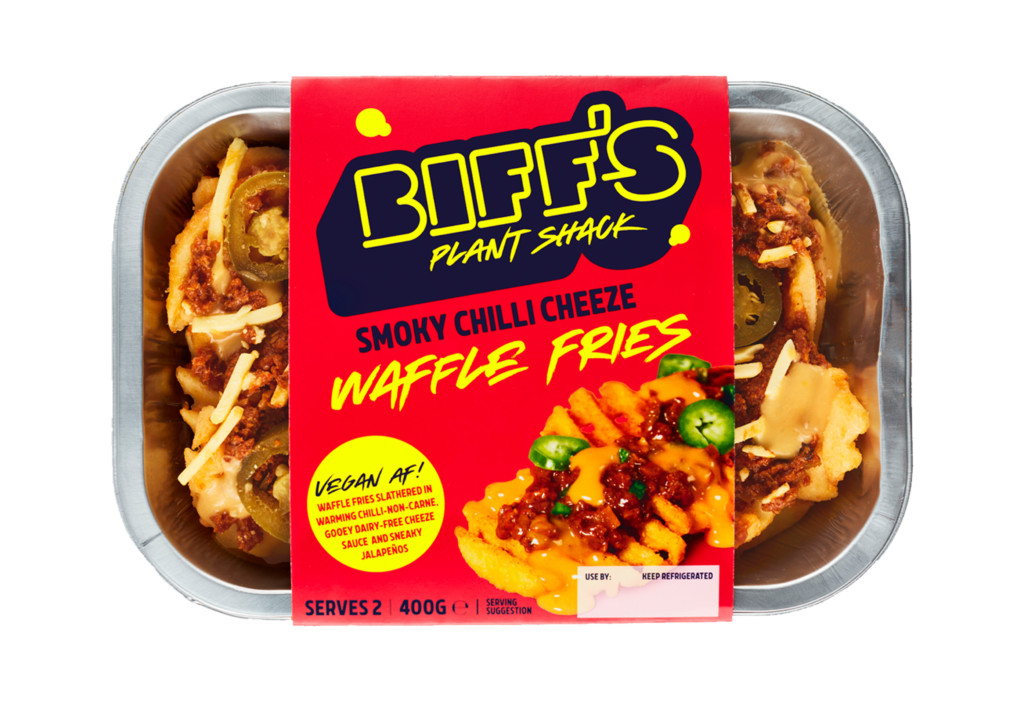 Expansion
Biff's began in 2017 as a London street food stall called Biff's Jack Shack. The company quickly expanded, opening more sites across the city and launching a national wholesale foodservice business.
In 2020, Biff's joined forces with BrewDog to bring its fried jackfruit to locations across the UK. The companies said they were working to create the largest vegan food delivery business in the country. Biff's then entered retail in March of this year, launching six products at Waitrose.
"At a time when shoppers are craving more vibrant flavours, authentic brands, and restaurant-style experiences at home, our genuine street food heritage and innovative products, including the UK's first proper vegan wing with a 'bone', means we're uniquely positioned to bring a vegan street food range to shelf that's bold, authentic and commercially proven," said Andrew Allen, CEO of Biff's.