Plant-based startup Blackbird Foods announces it is launching a new line of WINGS to pair with the brand's popular artisan pizzas. Made with its signature seitan, a limited batch will launch on the brand's website Oct. 11th before rolling out in retailers at the end of 2022.
"We've spent months developing something that actually replicates the experience of eating a crispy and tender chicken wing but without the chicken"
According to Blackbird, its WINGS actually look and taste like traditional wings with a crispy outside and tender inside. Blackbird uses its signature method of producing seitan, a wheat-based protein, to create the product before hand-battering and coating each one in sauce.
WINGS, available in Buffalo and Korean BBQ flavors, are sold frozen in 10oz bags with a sauce packet – customers can bake or air-fry the wings until crispy and coat them in sauce. Like all of Blackbird's products, WINGS are non-GMO, kosher and cholesterol-free.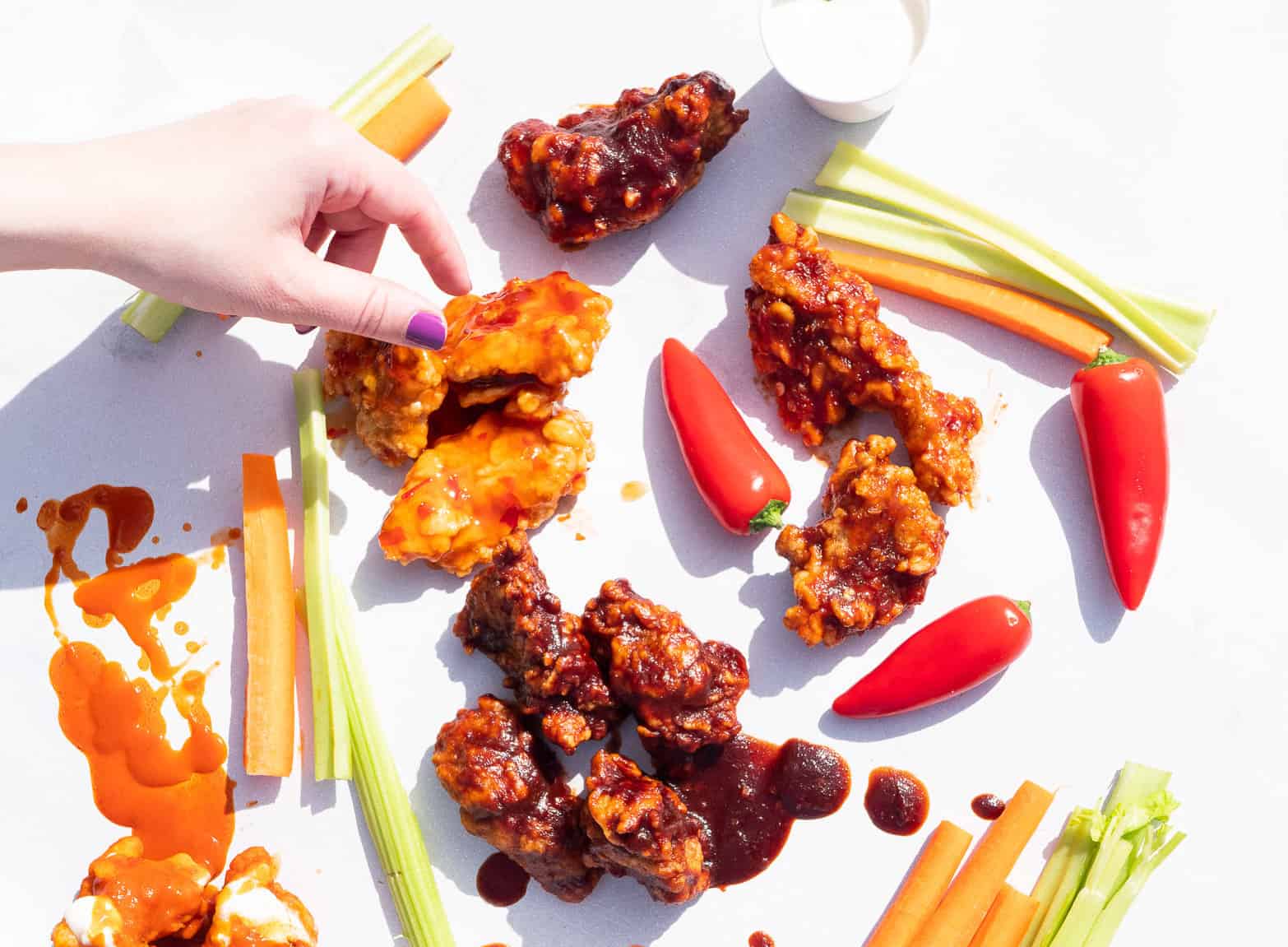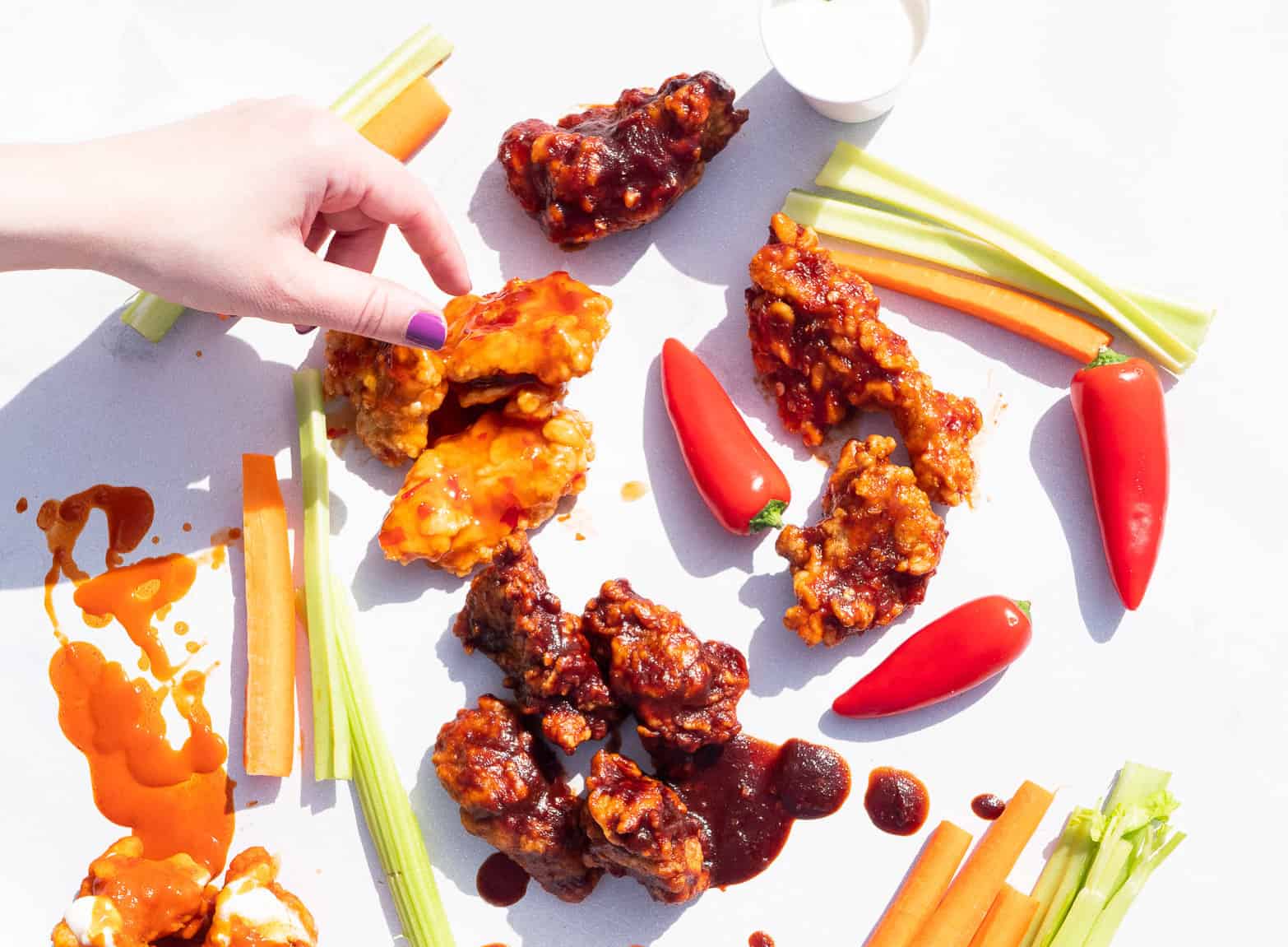 Blackbird recently sampled the item at major trade shows, including Expo East in Philadelphia, and says the product's close resemblance to animal-based wings created equal parts excitement and confusion among attendees.
Crowds repeatedly questioned "Is this chicken?" or if the product contained bones, leading the company to add "Naturally Boneless" to its next round of product packaging to avoid further confusion.
Handcrafted foods
Based in New York, Blackbird offers a range of "restaurant-quality" vegan foods made with premium ingredients, including handcrafted seitan in four flavors. In September, the brand announced it would launch its popular hand-tossed frozen pizza into 300 Target stores across the US. The pizzas can be found at 2,000 additional retail locations nationwide.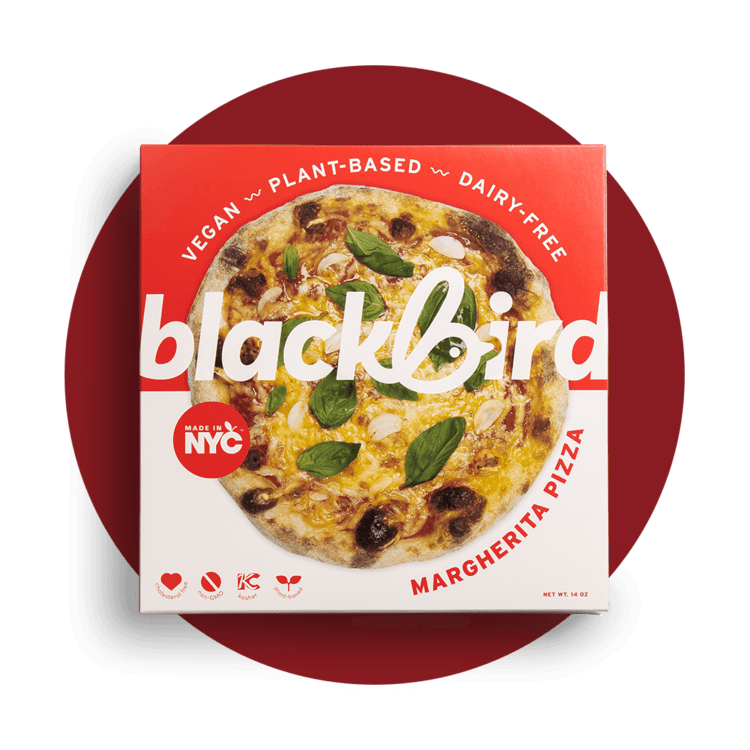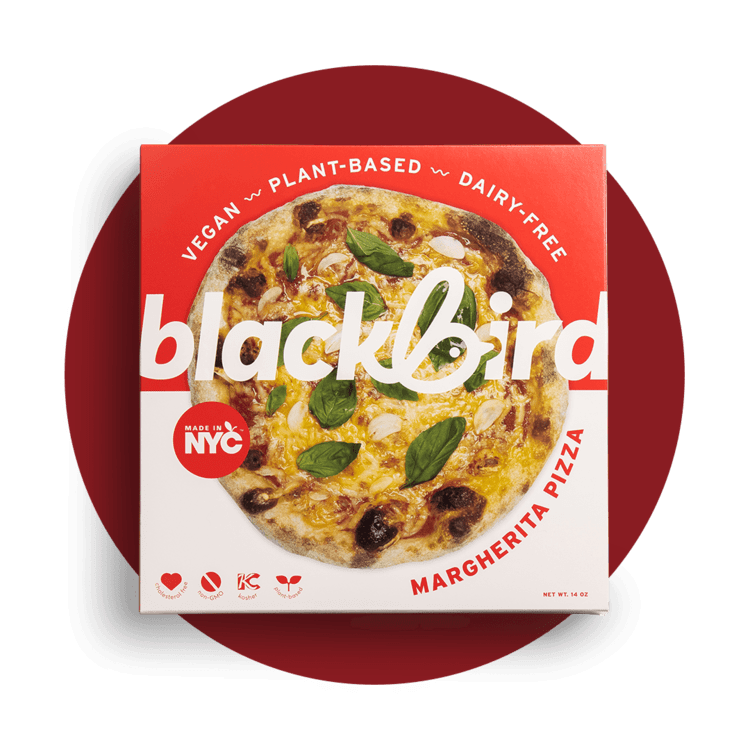 To make WINGS, CEO Emanuel Storch says the product underwent rigorous recipe testing to craft the perfect plant-based wing. "All the plant-based 'wings' on the market today are just boring nuggets being branded as 'wings'," says Storch. "We've spent months developing something that actually replicates the experience of eating a crispy and tender chicken wing but without the chicken of course."