The Chilean company will make its Not Burger available in the retail market in Brazil, initially through supermarkets in Sao Paulo. The Not Burger, already available in Chile and Argentina, will be produced locally through a partner in the largest country in South America, according to Brazilian media exame.com.
Last month Notco made news after announcing that it had secured an $85 million investment before expanding its brand into the US market. It is the only global company that also offers alternatives to dairy, eggs and meat at the same time, with products under the name NotMilk, NotBurger, NotIceCream and NotMayo.
In September we interviewed the head of Notco Argentina and Uruguay, Victoria Bintureira, who told us about the new global investors that have been added to the list of sponsors, including Bezos Expedition (of Jeff Bezos), The Craftory, General Catalyst, IndieBio, Maya Capital, Humboldt Capital and LATAM's VC leader, Kaszek Ventures.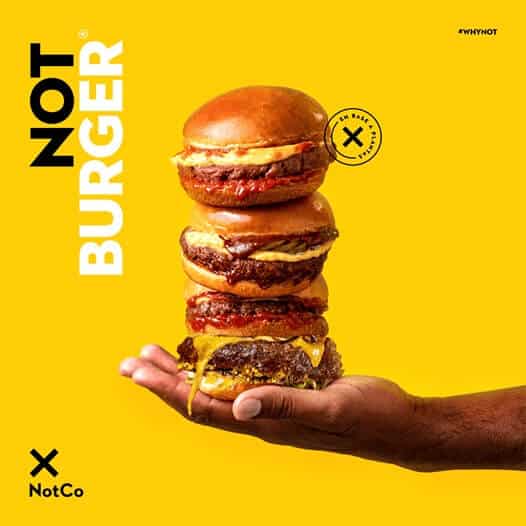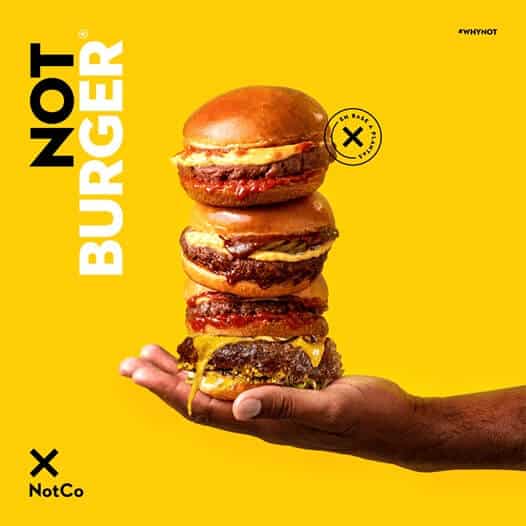 Although Bintureira confessed that the USA is "the most promising market for its product portfolio", it is clear that Notco's growth in Brazil would add to the list of great successes, as the country's population exceeds 213 million and it has a Gross Domestic Product of some 1.8 billion dollars.