Plant-based beverage leader Califia Farms announces it is expanding its popular line of dairy-free products with USDA Certified Organic Oatmilk and Almondmilk.
Now available at Kroger, Whole Foods, Sprouts and other US national retailers, the new Oatmilk and Almondmilk expand the number of Certified Organic dairy-free milk products in US stores.
"We're making plant-based even more accessible to consumers looking for shorter-label options"
Made with just three ingredients and no oils or gums, Califia says the products are designed to meet the needs of consumers seeking fewer ingredients at an affordable price point. Described as having a "true homemade taste", the products can be used for cereal, smoothies, cooking and baking.
Additional descriptions:
Organic Almondmilk
Made from purified water, organic almonds and sea salt

USDA certified

Available in refrigerated format in a 48-ounce bottle

$5.99 MSRP
Califia Farms Organic Oatmilk
Made from purified water, organic oats and sea salt

USDA certified organic

Available in refrigerated format in a 48-ounce bottle

$6.49 MSRP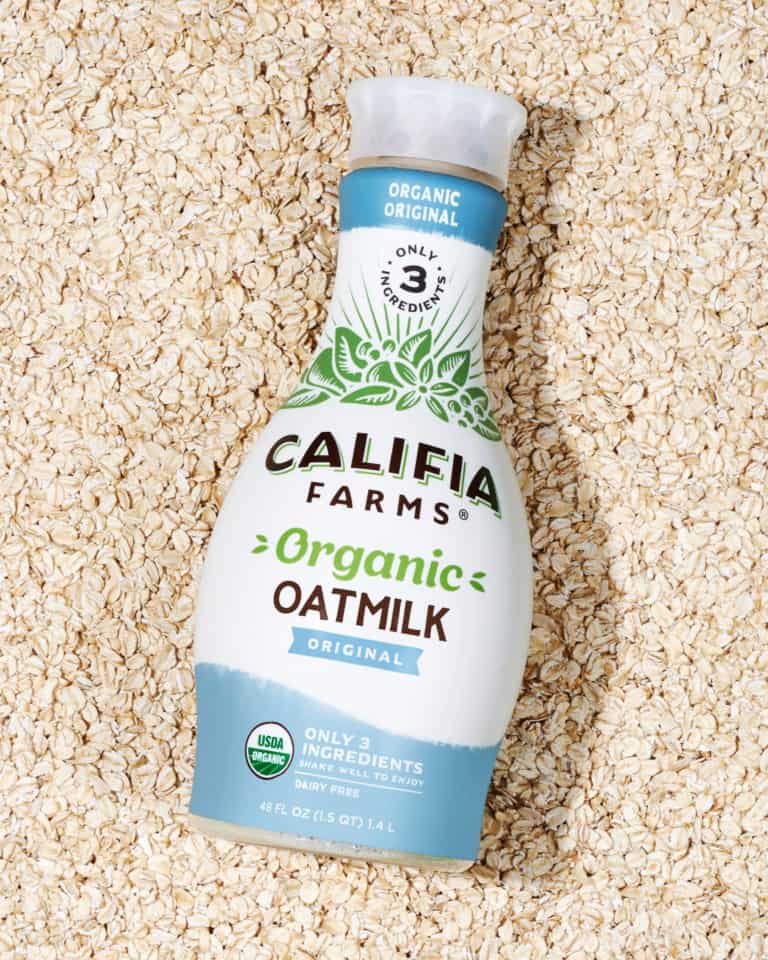 While many plant-based brands offer Non-GMO labeling, Certified Organic is a much rarer designation, due in part to the increased costs of sourcing 100% organic ingredients. However, surveys and polls suggest organic labeling remains a key purchase driver for consumers. In 2022, the "Power of Plants" report found that 40% of plant-based consumers regard "organic" as an important quality.
New sizes and flavors
Califia's new launch also coincides with three new additions to its portfolio: Chocolate Oatmilk, Unsweetened Almondmilk and Extra Creamy Oatmilk. These offerings are available at select US retailers and like the brand's other products, are plant-based, non-GMO, Kosher and free from carageenan and soy.
Along with milk, Califia introduced its first dairy-free Heavy Whip in November.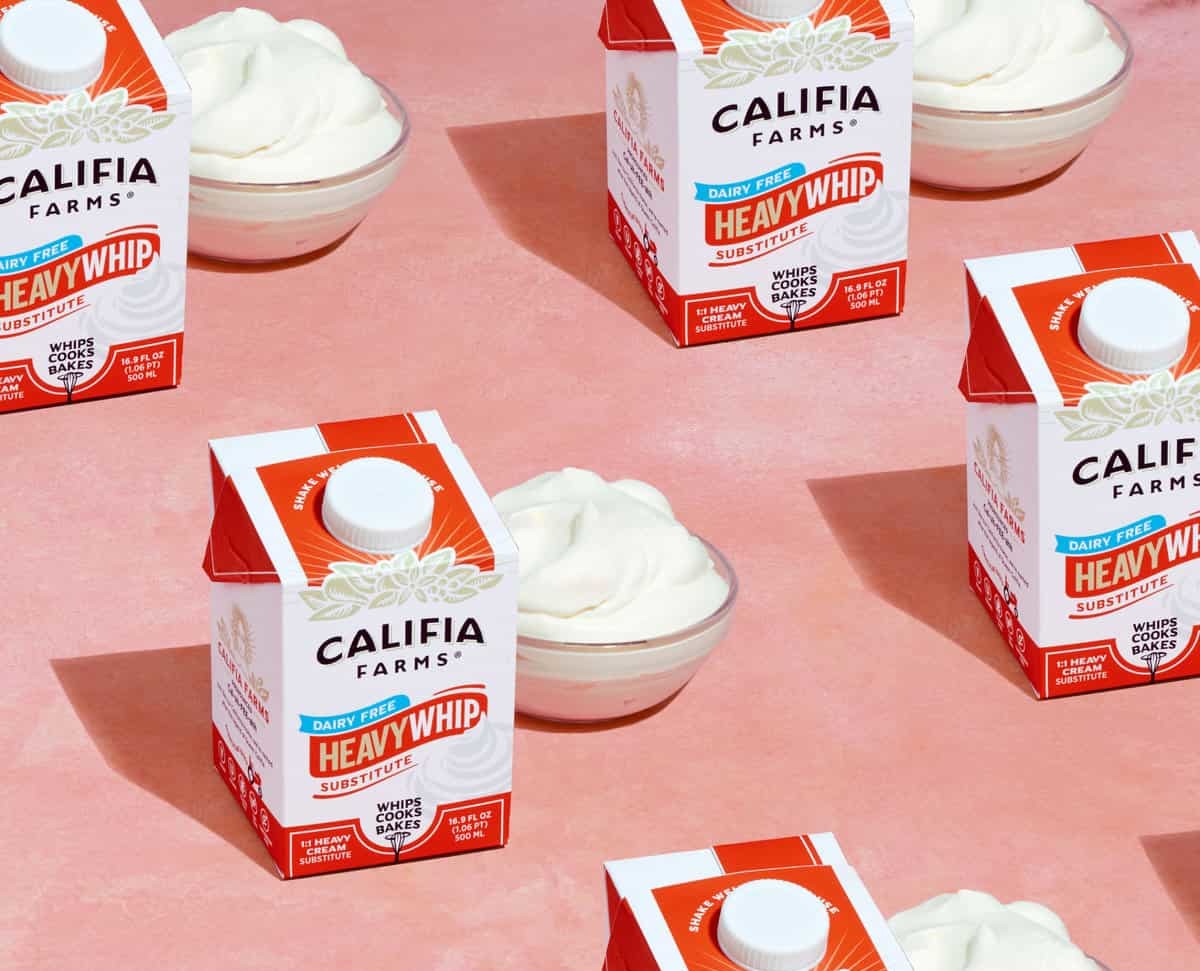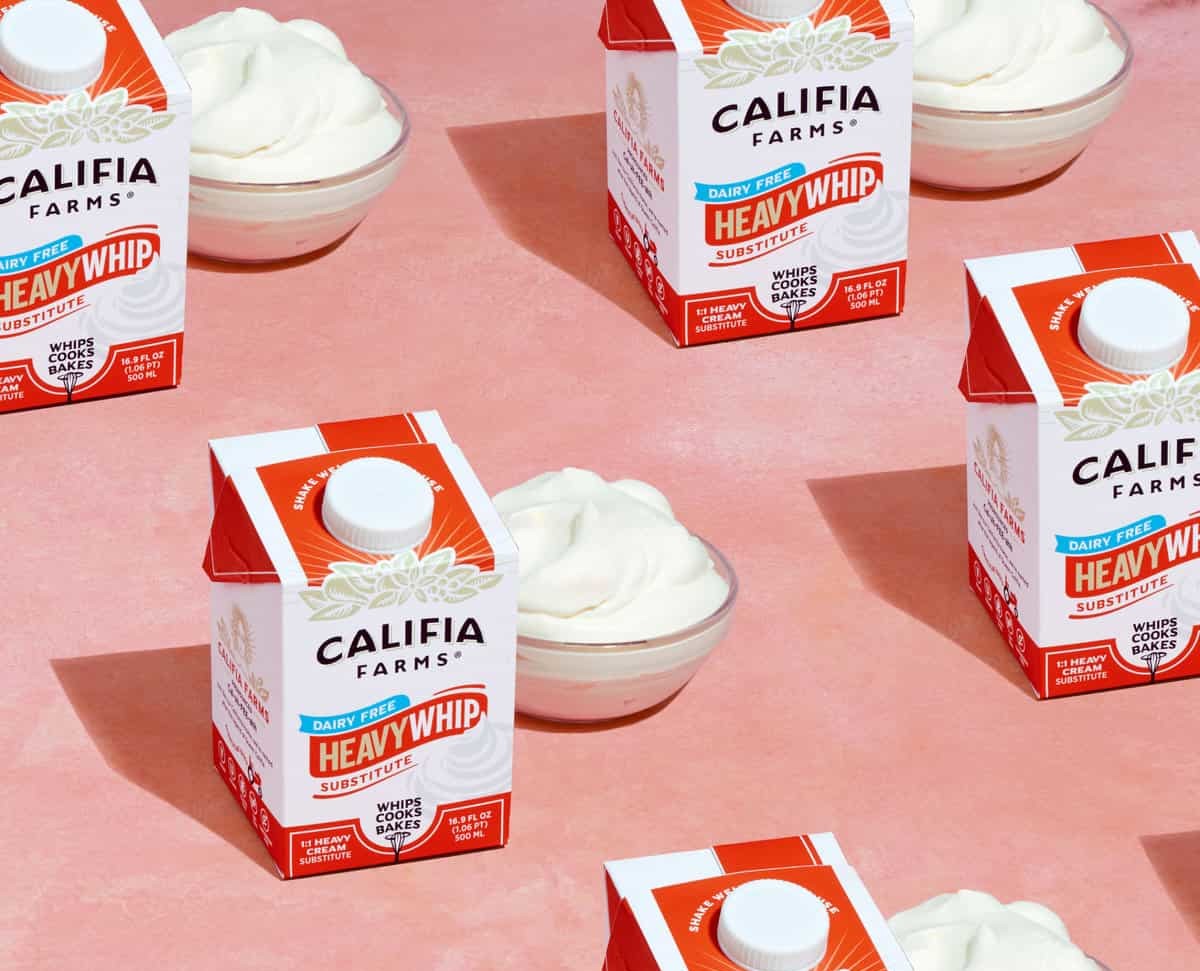 "Deliciously simple"
"I can't think of a better way for Califia to kick off the new year than with the launch of our deliciously simple Organic Oatmilk and Almondmilk," said Suzanne Ginestro, chief marketing officer at Califia Farms. "With the addition of these two items, we're making plant-based even more accessible to consumers looking for yummy, shorter-label options without oils or gums. We are so proud to continue driving the dairy-free category forward with innovation that sparks joy in the kitchen and gives people the versatility and taste they crave."