UK canned food giant Baxters has just announced the launch of a new range of tinned vegan soups, a first for the company. Baxters has established vegetarian soups, such as carrot and coriander, for decades, however these have generally contained cream or honey.
Canned foods are big sellers during the COVID lockdown. Soup is a staple around the world and as consumers globally are reducing their meat, established food companies are striving to get their innovative plant-based products into the market. Leading vegan experts have recently given us their opinions on how the virus will change the food industry and with flexitarians driving the market it seems certain that plant-based is the way to go for the food industry.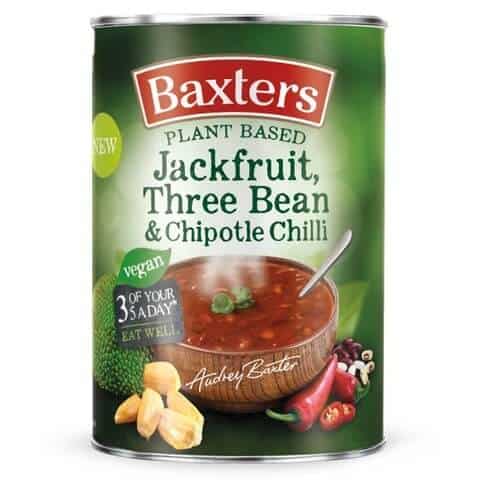 The new soups from Baxters are available now at Tesco UK (with further listings to follow later in the year) and cost £1.55. They come in three flavours: Jackfruit, Three Bean & Chipotle, Sri Lankan Sweet Potato, and Butternut Squash & Lentil Dhansak.
Lorraine Rothwell from Baxters Food Group said: "Creating this range is something we've been working on for a while. Not only did we want something that was vegan friendly, but we wanted to showcase our commitment to introducing new and exciting recipes that also provide plenty of flavour and nutrients."