Mamma Chia announces the launch of Mamma Chia Organic Chiamilk made from nutrient-rich chia seeds. A category innovator and maker of the first-to-market chia beverage, the company was selected as a "Breakout Brand" by Beverage World and as "Best Retail Brand" by Nutritional Outlook.
Mamma Chia was created in 2009 by Janie Hoffman, Founder and CEO, in the kitchen of her small rural farm outside of San Diego and was honored by BevNET as "Person of the Year." According to Research and Market's Global Chia Seed Market 2019 report, the chia seed market is one of the fastest-growing commodity markets globally and is projected to reach $2.95 billion by 2022, representing an annual growth rate of 40.6%.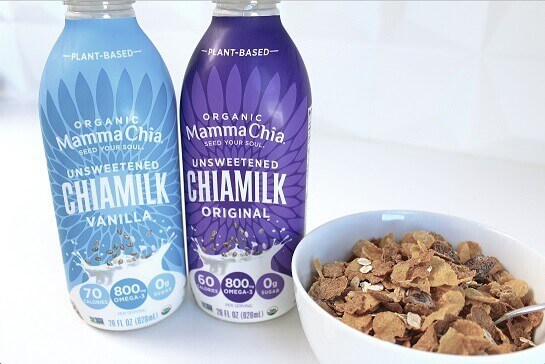 Launching with two varieties in 28 oz. bottles, Mamma Chia Organic Chiamilk will be available in both Unsweetened Original and Unsweetened Vanilla. Creamy and delicious Chiamilk has only 60-70 calories per serving, 0g of sugar and packs a nutritional chia punch. As with all Mamma Chia products, Chiamilk is USDA Certified Organic, Non-GMO Verified, 100% vegan and free from lactose, soy and gluten.
"For over ten years, Mamma Chia has been creating delicious, nutrient-rich beverages and snacks powered by the Magic of Chia®! We are delighted to share more of that magic with our light and creamy plant-based Chiamilk that makes it easy to enjoy more of the nourishing benefits of chia as part of your daily routine," said Janie Hoffman, Founder and CEO of Mamma Chia.
The new products will be available at Sprouts Farmers Market and other natural food stores beginning in March, with additional retail expansion to come throughout 2020.