UK frozen pizza brand Chicago Town has partnered with alt meat producer Squeaky Bean to launch deep dish vegan BBQ chick'n pizzas.
The pizzas feature a crusty base topped with Squeaky Bean plant-based chicken pieces, sweetcorn, red pepper, and BBQ sauce, along with two types of vegan cheese — mozzarella and gouda. Sold in a pack of two mini pizzas, the product is now available at Tesco and Farmfoods.
"We are delighted to be working with Squeaky Bean"
The BBQ chick'n pizzas are the fourth vegan option in the Chicago Town range. The first to launch was the Sticky BBQ Jackfruit pizza in 2020, followed by the Smokey Bac'n & Mushroom and Deep Dish Vegan Cheezeburger pizzas in 2021. All proved hugely popular; the jackfruit option was the UK's bestselling vegan pizza of 2020, and was named the third-best frozen vegan meal in the world by abillion the following year.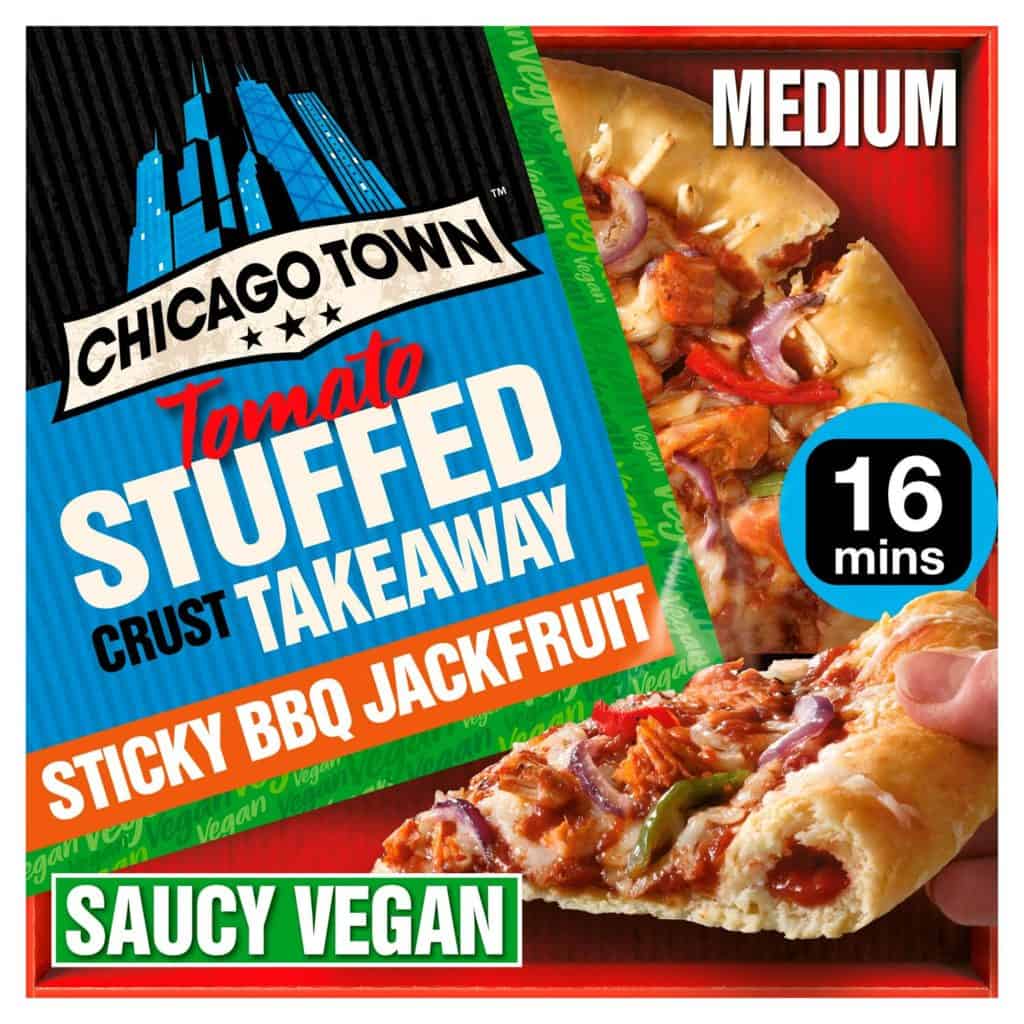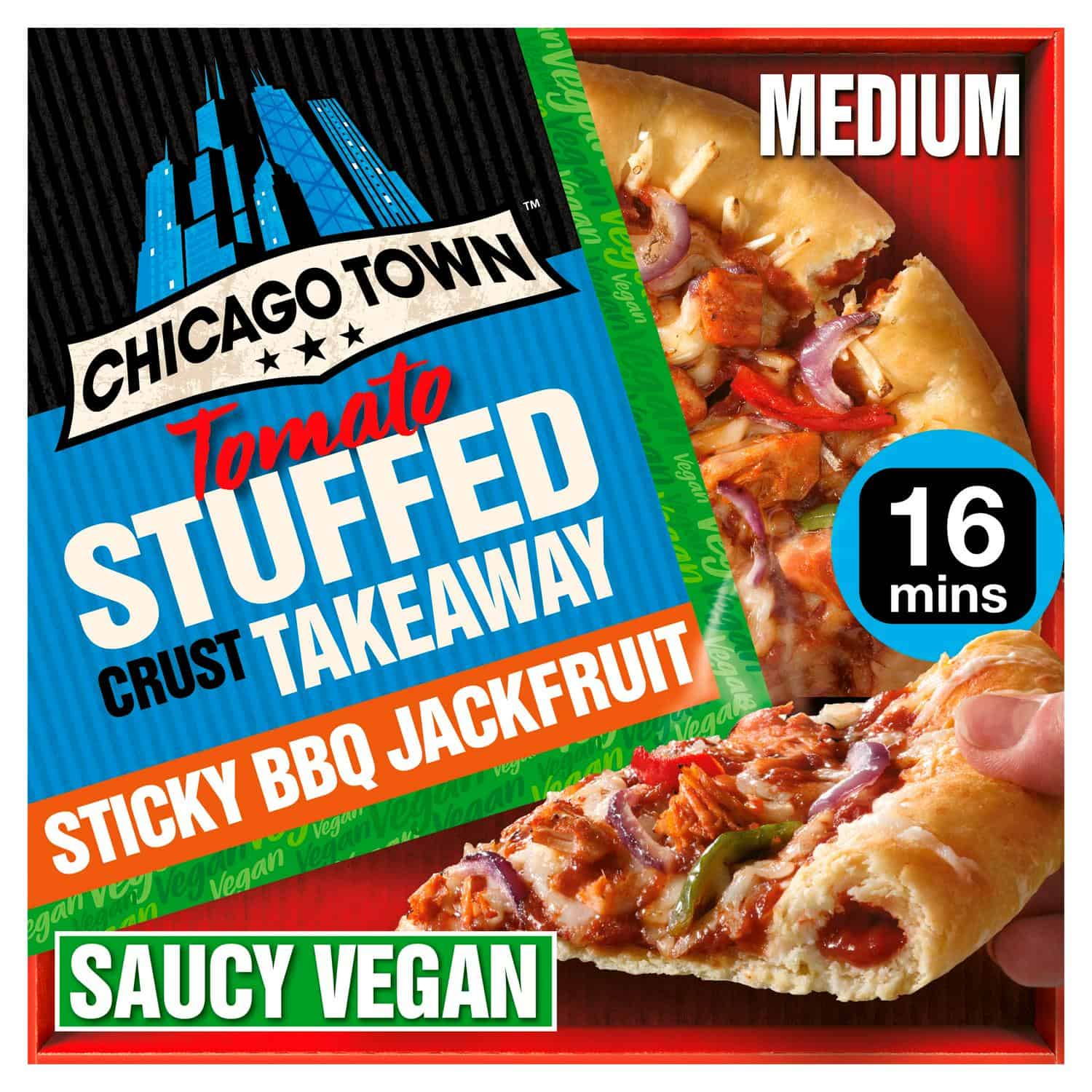 "New pizza experiences"
Chicago Town is owned by multinational company Dr. Oetker, which also offers frozen pizzas under the Ristorante brand. There are currently two plant-based Ristorante pizzas available in the UK — the Vegan Pizza Margherita Pomodori and the recently launched Vegan Pepperoni-Salame.
"We know that our vegan consumers are extremely motivated by new and exciting plant-based flavours, as well as looking to Chicago Town for exciting new pizza experiences," said Rachel Bradshaw, marketing manager at Chicago Town. "We are delighted to be working with Squeaky Bean to deliver this new tasty vegan Deep Dish to our plant-based customers. They've been a great partner to collaborate with in creating this exciting new vegan product."