UK vegan bakery brand Clive's Purely Plants has expanded its range, launching two new organic products into Waitrose stores across the country.
The first product is Vegan Sausagey Rolls with Red Onion Chutney, featuring herb-seasoned plant-based sausage combined with chutney and wrapped in puff pastry. The snack can be eaten hot or cold.
The second is the Tomato & Tofu Quiche with Basil and Cracked Black Pepper, an Italian-inspired product described as a "margherita-pizza-style quiche". The sharing-sized quiche is made with silken tofu and encased in a pastry crust.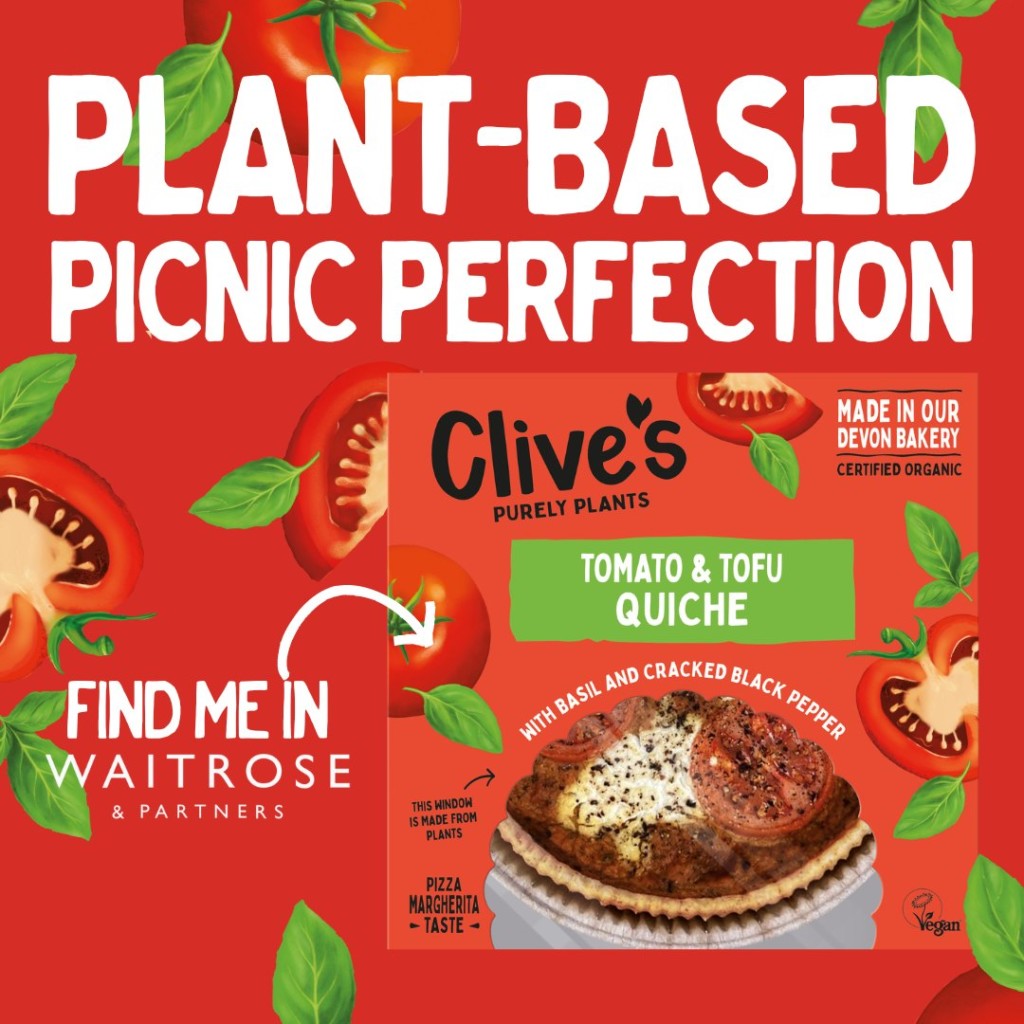 "Diversity and flexibility"
Clive's initially launched as a vegetarian pie brand in 1986, and has long been a favourite at health food stores. In 2020, the brand announced it was becoming fully vegan, describing this as a "logical next step".
The following year, vegan investment fund Veg Capital acquired a majority share in Clive's, setting out plans to ramp up production 400% to reach £10 million in sales. The brand has also continued to innovate with new products, including what it claims is the world's first vegan Quiche Lorraine. Clive's products are now available at major retailers such as Waitrose, Ocado, and The Vegan Kind, along with numerous small independent stores.
"We are excited to bring these delicious vegan options to the market and hope that everyone will enjoy them as much as we do!" says Clive's MD Esther Pearson. "We have always been committed to producing high-quality organic food, and these new snacking products are no exception. This additional category is a demonstration of the diversity and flexibility that we now have to offer from our bakery in Devon. We are proud to be 'baking' new ground once again."