UK bakery brand Clive's Pies is set to launch three new vegan quiches and pies at Waitrose stores. The products are organic and use an innovative type of plastic-free packaging encompassing a compostable transparent window.
The new products are as follows:
Red Pepper Harissa Quiche with a pumpkin seed crumb
Broccoli & Pesto Quiche with cashews, basil, and pumpkin seeds
Coronation Chickpea Puff Pie with creamy coconut and apricot
Clive's products are usually packaged in boxes without a plastic window, but the company wanted the toppings of the new quiches to be visible to customers. Technical Manager Emma Chesbrough was able to source a transparent window made from compostable plant-based ingredients instead of plastic, which Clive's says sets the brand apart from the rest of the category.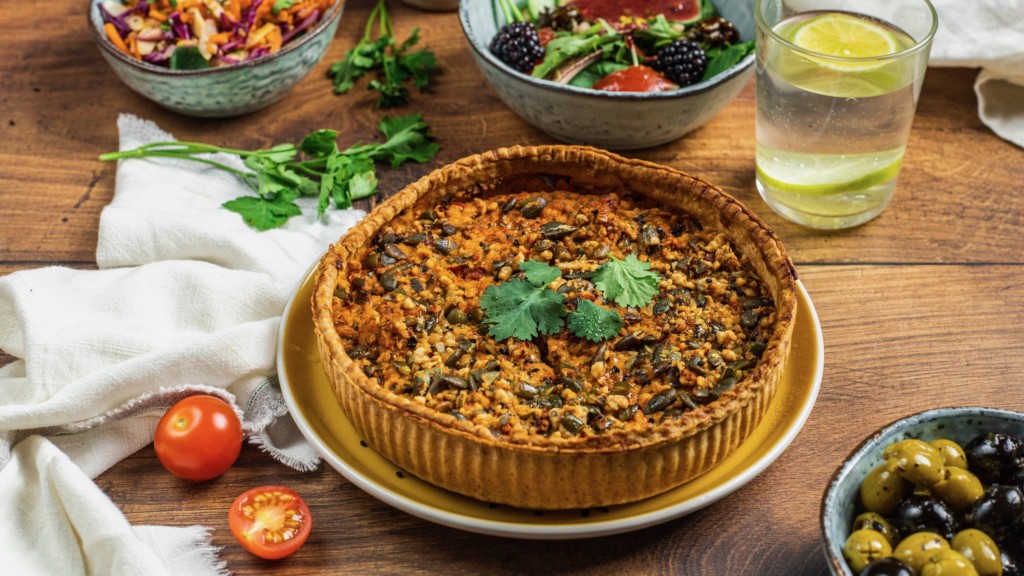 Investment
Founded over 30 years ago, Clive's always operated as a vegetarian brand, going on to announce that it was becoming fully vegan in 2020. Last year, the company received significant investment from Veg Capital, revealing that it was working to increase production by 400% and reach £10 million in sales.
While Clive's products have long been a staple in health food shops around the UK, over recent years they have gradually rolled out into supermarkets such as Waitrose, Ocado, and The Vegan Kind. Earlier this year, Clive's was chosen to take part in Asda's incubator program, and its range became available at numerous Asda stores on a trial basis.
"Product development at Clive's is a unique experience," said Craig Blackborough, NPD Manager at Clive's Pies. "Our new Red Pepper Harissa Quiche was created for sharing. We created the product based on trending flavour profiles to make it something you will want to share with your family, friends, and co-workers. Love is part of every product ingredient list, and we've put a lot of love and care into creating our products."