For the first time in 50 years, Nestlé-owned brand Coffee mate is launching plant-based creamers in the flavours French Vanilla and Caramel.
Coffee mate's conventional French Vanilla creamer is the best-selling in the refrigerated aisle, and the new almond and oat-based version provides an option for those who avoid dairy. The Caramel flavour is also a customer favourite, with the plant-based version described as having a rich, buttery taste that is ideal for the holiday season.
According to Coffee mate, plant-based creamers now account for 15% of the category. Though the brand launched non-dairy options in the US in 2017 as part of its Natural Bliss line, the new launches mark the first time plant-based creamers have been sold under the Coffee mate brand.
Non-dairy creamers by

Nestlé
Initially, the plant-based Natural Bliss range featured varieties made with almond and coconut milk, but it has since been expanded to include oat and cashew-based options. In January of last year, the brand introduced the new flavours Brown Sugar Oat Milk and Almond Sweet Crème.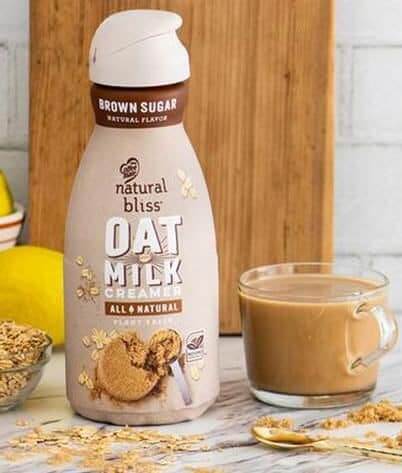 Nestlé also partnered with Starbucks in 2020 to help develop the chain's range of non-dairy creamers. The products are made with almond and oat milk and are available in flavours such as Caramel Macchiato and Hazelnut Latte.
"As creamer fans continue to seek variety, both in flavor and ingredients, it was only natural for Coffee mate to step into the plant space," said Leonardo Aizpuru, Nestlé Senior Director of Brand Marketing and Leader of the Creamer Business Unit. "Now everyone can have the best of both worlds – the delicious taste of Coffee mate, featuring plant-based ingredients."
The new creamers will be available at some Walmart locations from October, expanding to retailers nationwide in January 2023.