British brand Crackd today announces the launch of a new range of vegan-certified quiches featuring its plant-based liquid egg product The No-Egg Egg. The quiches are set to launch exclusively at Tesco stores at the end of May.
To develop its Crackd The No-Egg Quiche range, Crackd partnered with plant-based companies THIS and Applewood Vegan to offer three vegan versions of classical flavours: Quiche Lorraine, Cheeze & Broccoli, and Caramelised Red Onion.
The new launch responds to consumer research showing an increased demand for ready-to-eat plant-based options. Interest in the category surged during lockdown when quiches became popular among consumers as mealtime options, explains Crackd.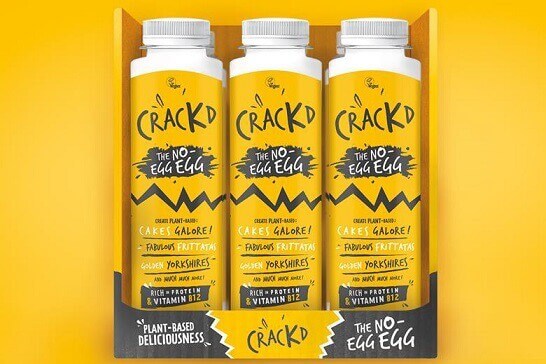 A versatile egg replacer
Last month, Crackd's quiche range won silver and bronze awards at the 2023 Farm and Deli Awards at the Food & Drink Expo (NEC).
Crackd told vegconomist that besides offering delicious flavours, the success of the new quiches relies on the versatility of its egg replacer, Product of the Year 2023 winner, that allows replicating the mouthfeel and texture of a standard quiche.
Crackd, owned by Plant Heads, a stand-alone Joint Venture between Bingham & Jones and Noble Foods, launched Crackd The No-Egg in 2020 as the "world's most versatile" plant-based liquid egg replacer.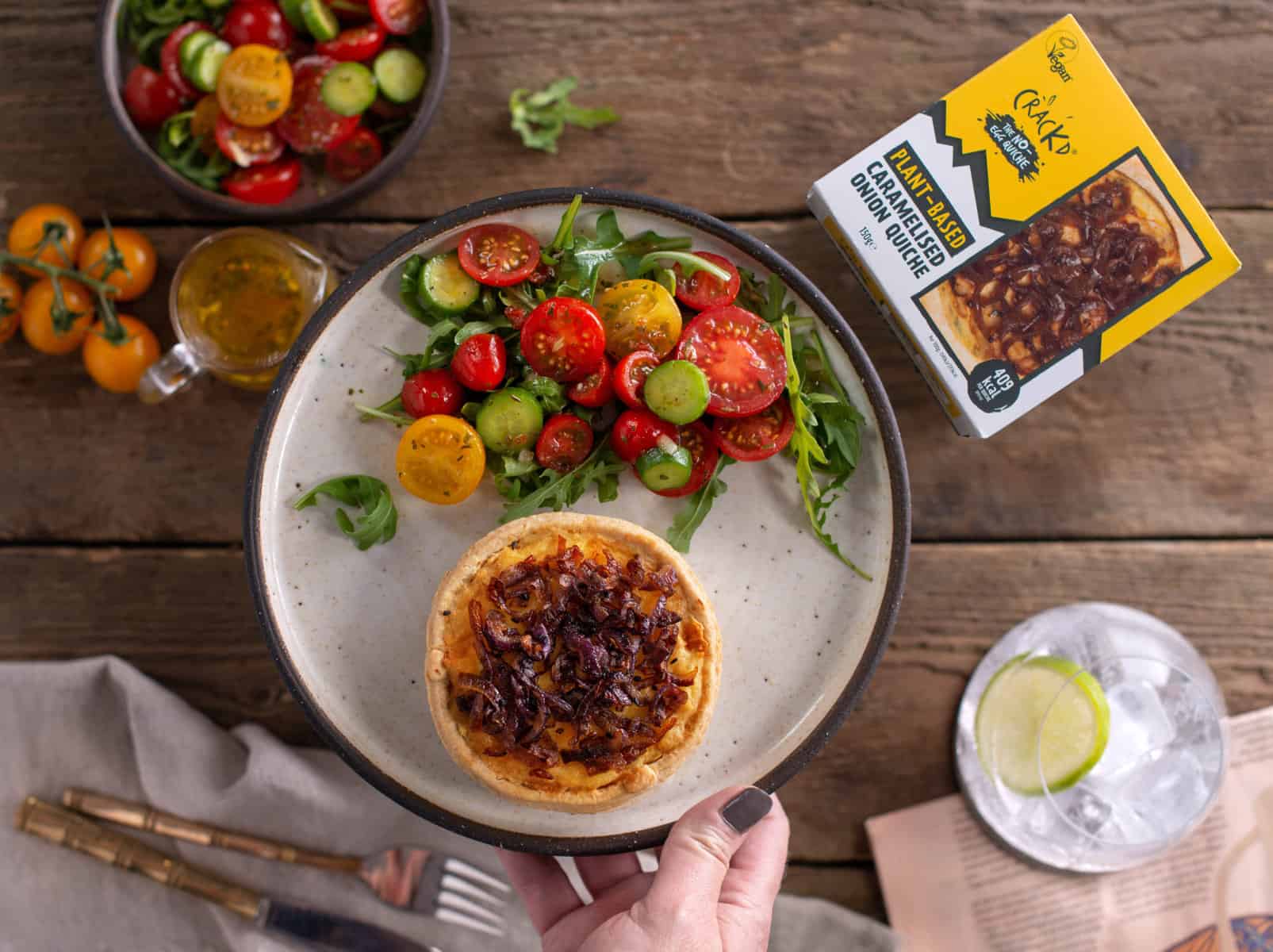 Key opportunity area
Crackd The No-Egg Quiches are handmade in Devon and are certified by the Vegan Society. Each flavour has been described by the brand as follows:
Quiche Lorraine: Made using diced THIS Isn't Bacon lardons, juicy tomatoes, smoked Applewood Vegan® cheeze, delicately seasoned with parsley and white pepper in a golden pastry crust.
Cheeze & Broccoli: Made with tender broccoli florets, red peppers, and smoked Applewood Vegan cheeze, in a golden pastry crust.
Caramelised Red Onion: Sweet and tangy red caramelised onions, smoked Applewood Vegan cheeze, delicately seasoned with chives and a pinch of white pepper in a golden pastry crust.
"We are thrilled to be launching our range of plant-based quiches. The number of consumers eating plant-based foods has grown considerably and there is an increasing appetite to look for products which do not compromise on either taste or quality; as part of this we have identified quiches as being a key opportunity area," states Nisha Singadia, marketing manager for Crackd.
Andy Shovel, THIS™ Founder, adds: "We're really excited for the launch of this cracking partnership. We were so eggsited that the whole team scrambled to make it happen. The end result is absolutely eggsquisite."
Crackd also announces it has secured another major listing to be revealed next month.