Plant-based seafood brand Current Foods announces it has launched its Smoked Salmon and Tuna Poke into Berkeley Bowl market in the San Francisco Bay Area. The debut marks Current's first retail location, with more stores expected to be added soon.
"Today we hit our biggest milestone yet"
Described as sushi-grade and "shockingly real", the Smoked Salmon slices are made from ingredients like peas, algae, potato and bamboo. The slices provide a rich source of iron, B12 and protein, while being free from mercury and microplastics. Current debuted the Smoked Salmon last month at Expo East, and revealed it would be launching at several additional retail partners, including Showfields, Fairway Market and Gourmet Garage in NYC.
Current's pre-marinated, ready-to-eat Tuna Poke Cubes feature ingredients such as algae, peas, tomato and radish, with a texture and nutritional density akin to real tuna, the brand states. The cubes can be enjoyed in traditional poke bowls, sushi, ceviche, and more. Current's poke cubes are also available at the Seafood Salad Bar inside Gelson's supermarket chain.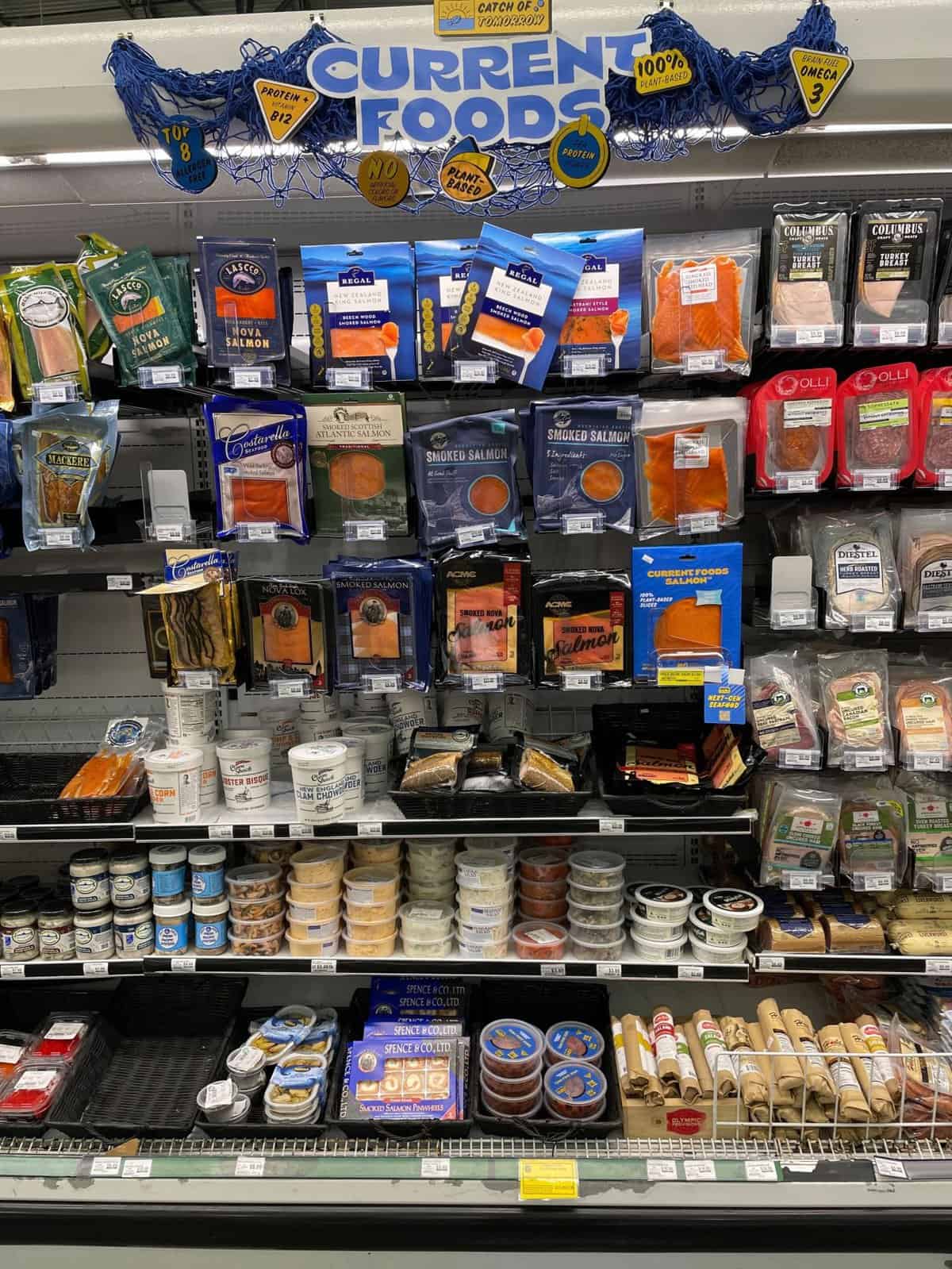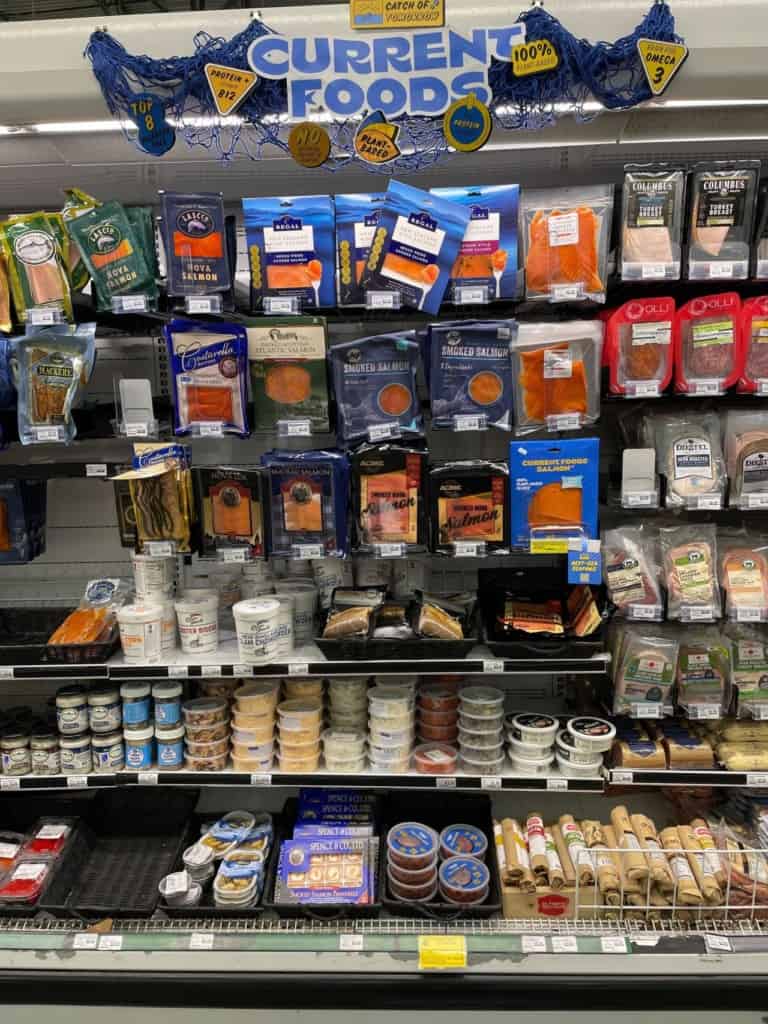 "The Beyond Meat of Seafood"
In June, Current closed an $18M seed round to accelerate the production of its premium alt-seafood, with some investors dubbing the innovative young brand "The Beyond Meat of Seafood."
According to the company, it uses processes similar to Beyond Meat to create realistic seafood textures, and its products offer the same protein and omega-3 benefits of conventional fish, but with no cholesterol, more fiber and less sodium.
CEO Jacek Prus commented Current hopes to set an industry standard for high-quality plant-based seafood. "Since we have the opportunity to set industry standards for plant-based seafood, we want to do one better than creating a vegan fish stick, and have challenged ourselves to create plant-based products that come raw and unobscured," Prus told vegconomist last year.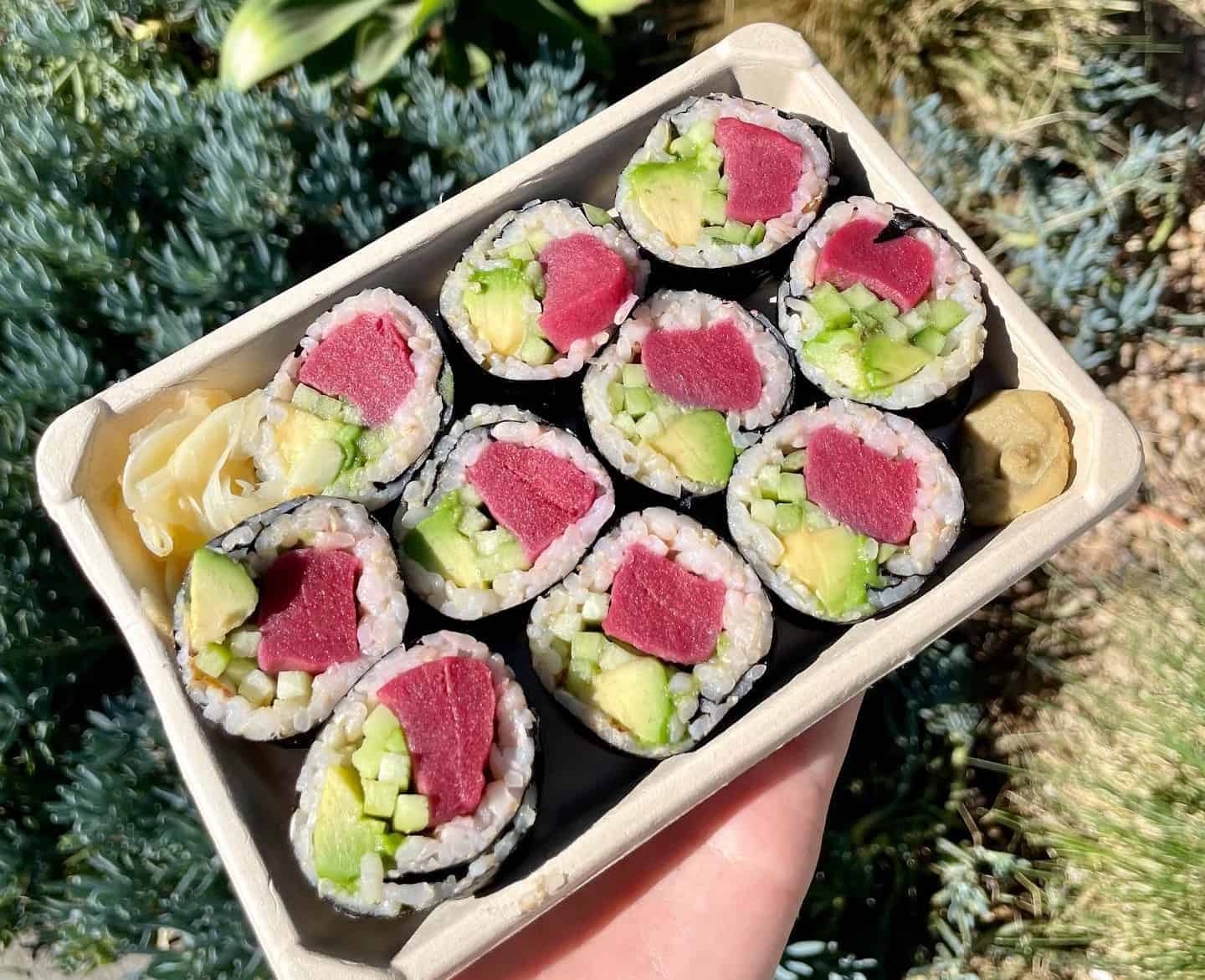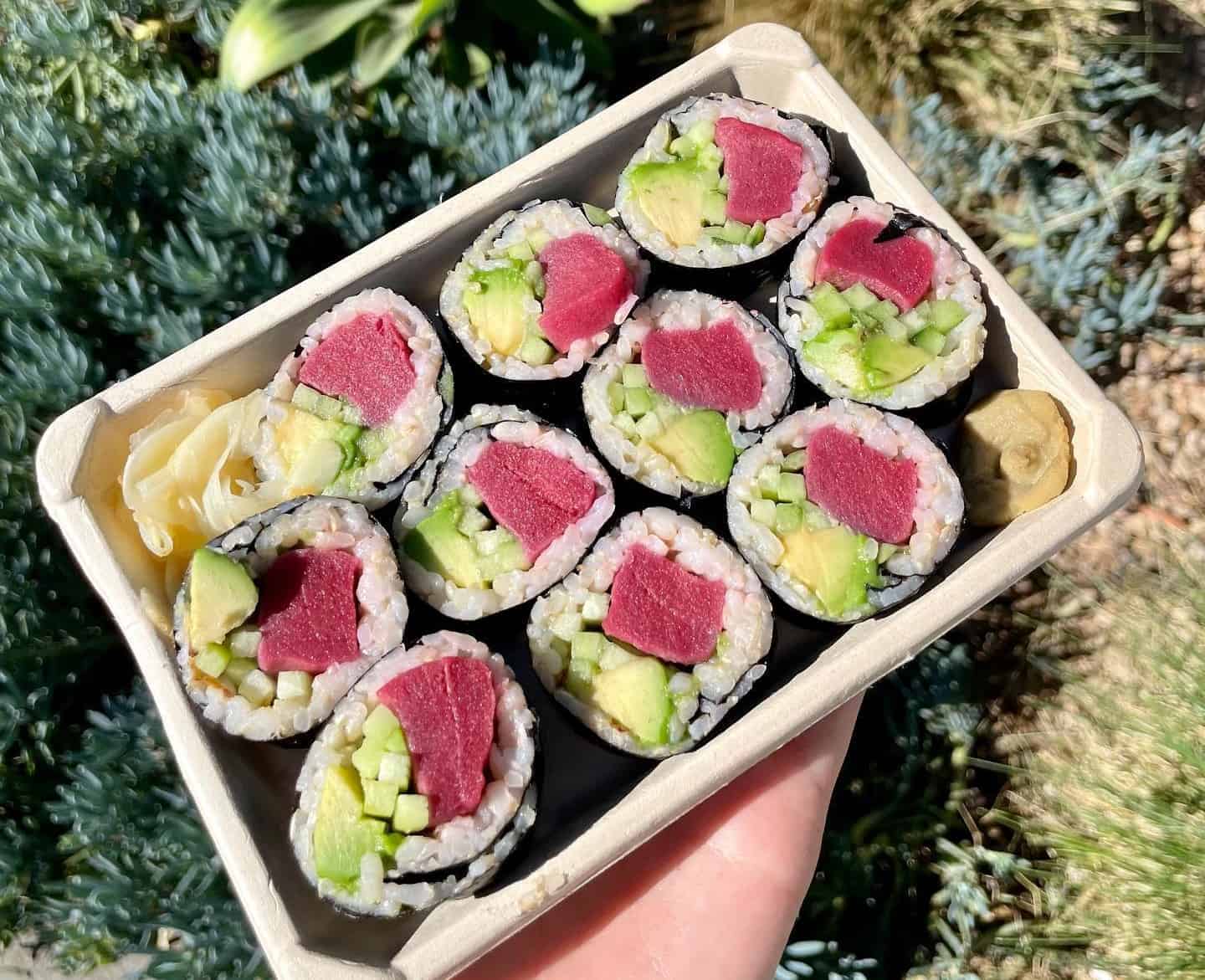 "Just the beginning"
Speaking on its official retail launch, the company posted: "This has been the goal that our team so passionately and fiercely has worked towards for the past three years. Today we hit our biggest milestone yet. What an exciting day! And this is just the beginning. More retail locations to be announced soon."