Doctor Salsas, a Spanish producer of spicy dressings and sauces, has launched Carolina Reaper sauce on the market along with three other vegan-friendly sauces: Habanero, Chipotle and Jalapeño.
The company states that the Carolina Reaper sauce is made with one of the "hottest chillies in the world" and is designed to accompany grilled, roasted or baked dishes.
The Chipotle sauce is made with smoked ripe jalapeño peppers with moderate spiciness, specially crafted as a base for dressings, marinades and stir-fries. The Habanero sauce is suitable for dressing fajitas or traditional dishes due to its citrus flavour and medium level of spiciness.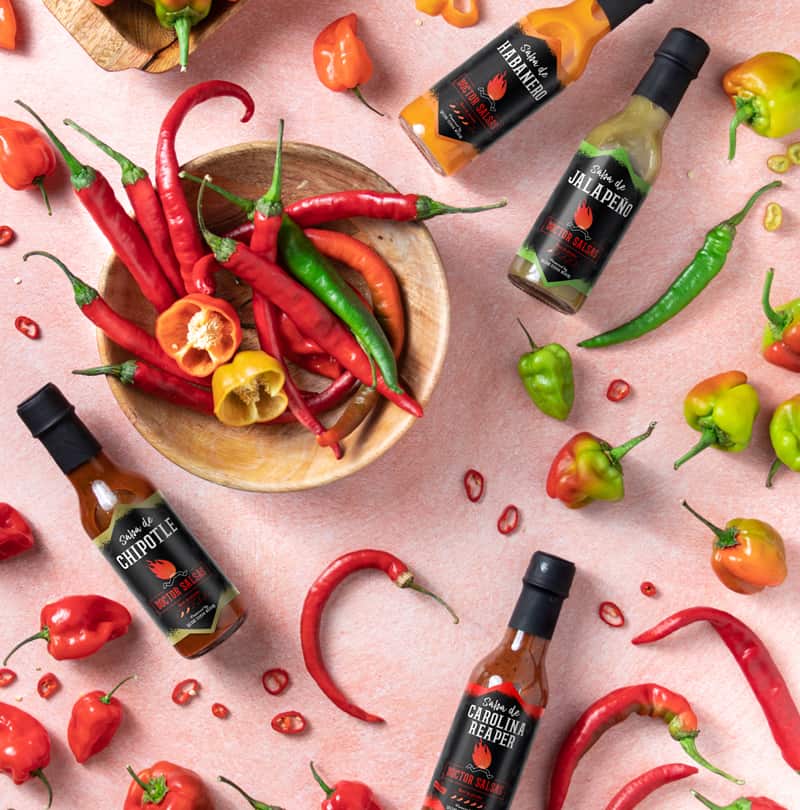 The Jalapeño sauce, on the other hand, has a milder level of spiciness and fresher flavour intended for those who are just starting out in the world of spicy food.
All these sauces are handmade and do not contain gluten, dairy derivatives, colourings and preservatives, making them suitable for vegans. The company emphasises that the way it is made respects the environment.