Dr. Bronner's, the American producer of organic soap and personal care products, announces the launch of its new Oat Milk Chocolate line. The new line features three flavors: Crunchy Hazelnut Butter, Creamy Mocha Latte, and Golden Milk Chai.
In 2021, Dr. Bronner's entered the vegan chocolate market as a result of its efforts to support ethical practices for palm and cocoa farmers in eastern Ghana. The new chocolate is made with a blend of Regenerative Organic Certified ingredients, including cocoa from Ghana and Ivory Coast, coconut sugar from Indonesia, and cocoa butter from Congo, according to the company.

"Our new plant-based Oat Milk Chocolate offers the smooth, creamy texture and sweetness milk chocolate lovers desire," said Michael Bronner, president of Dr. Bronner's.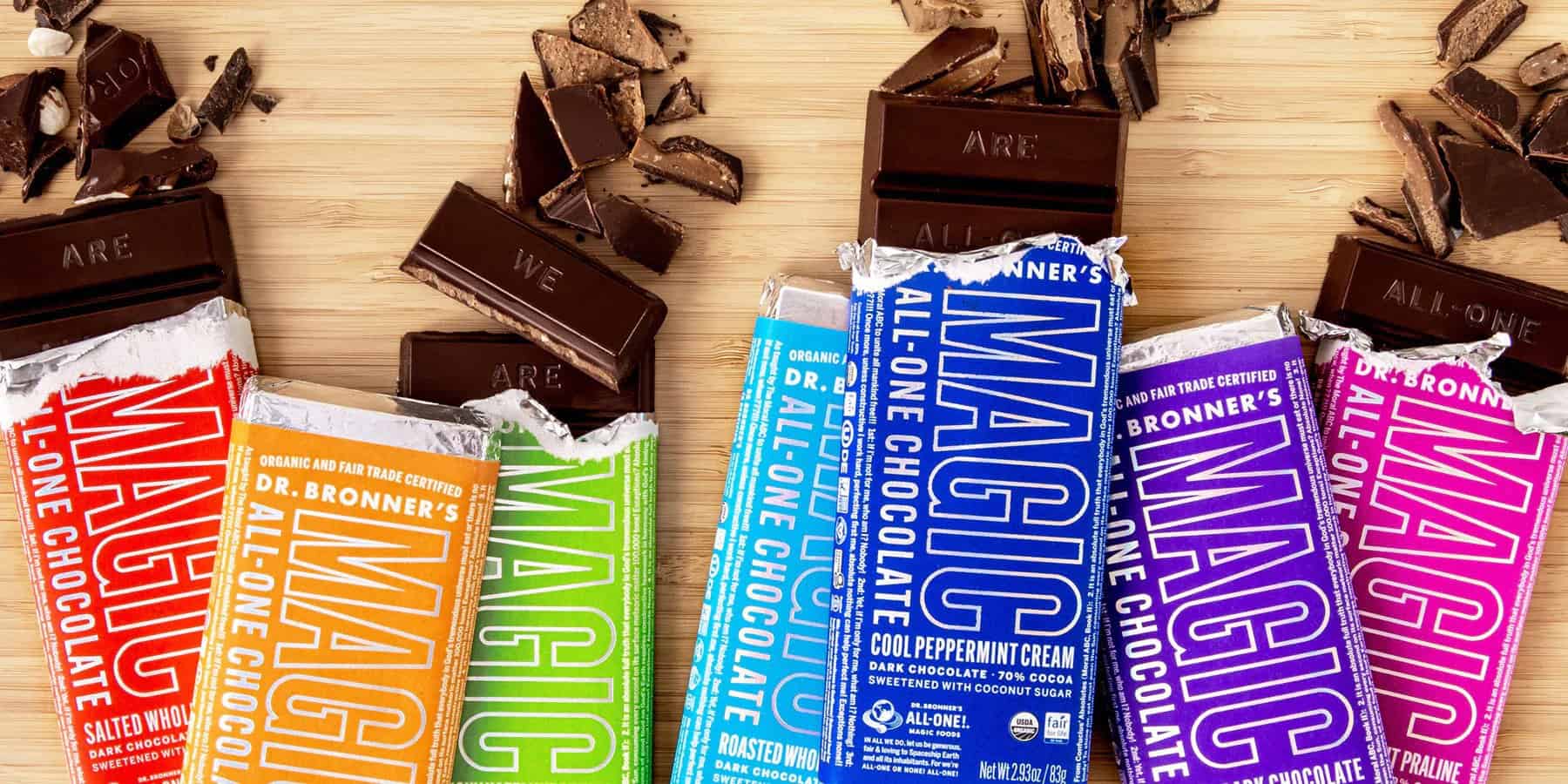 In addition to its commitment to modeling better practices in cacao sourcing and production, an industry known for social and environmental damage, Dr. Bronner's donated an estimated $8.9 million to support charitable causes in 2022, according to its All-One Report. Additionally, the company donates 1% of sales to participating international markets in support of social justice, environmental sustainability, and animal advocacy through its All-One International Initiative.

Chocolate as a source of good
Bronner comments, "As a company priority, the Dr. Bronner's All-One International Initiative ensures our brand activism will have an impact in markets where our products are sold around the world; and will ensure that our impact is aligned with our local partners and what is relevant to them.
"We seek to model how chocolate can be sourced ethically, by respecting labor and the environment. By doing so, we demonstrate that delicious chocolate can truly be a source of good in the world and that the companies that make it can be, too."
The new Oat Milk Chocolate line is vegan, gluten-free, and non-GMO and will be available at retailers nationwide and online starting in fall 2023.