The Bistro Baguette from Dr. Oetker will be available in a vegan version for the first time from June 2023.
The two baguette halves per pack are topped with vegetables and a spicy topping based on pea protein with a slight BBQ note, and mark the first bistro baguette without animal ingredients from the company.
"The Bistro Baguette Spicy BBQ Vegan expands the range of frozen snacks from Dr. Oetker for the first vegan variant and ensures enjoyment without animal ingredients," says Mareike Heß, Brand Manager Bistro Baguette.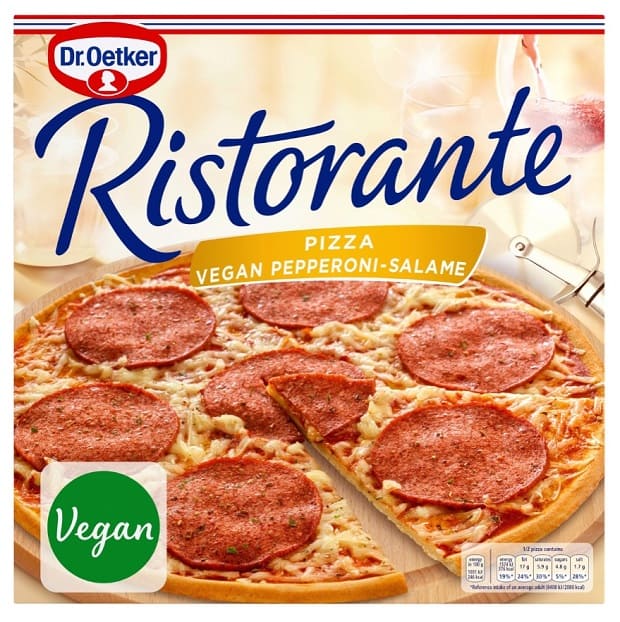 Dr.Oetker meets the increased consumer demand for vegan alternatives with numerous new product launches in this segment.
Last year, Dr. Oetker launched a large number of new products, such as the
Dr. Oetker Cuisine VEGA
, a
vegan pizza Ristorante
(which rolled out into the UK this month) as well as a new
vegan chocolate mousse
.
In addition,
Dr. Oetker began a new partnership
with the Technical University of Munich, assisting
young startups in the field of nutrition, agriculture, and biotechnology. The company is
investing in the Venture Lab Food-Agro-Biotech initiated jointly by TUM.
The TUM Venture Labs promote startups with a globally competitive funding program. The initiative promotes interdisciplinary innovations in the life sciences, research in genetics and biology, challenges in the agricultural sect,or and production and process technology for the food and beverages of the future.