New York plant milk brand Elmhurst 1925 has launched new lines in latte drinks and smoothie mixes in an apparent bid to double sales in 2020. The new Oat Lattes are available in two coffee flavors – Cacao Oat Milk Latte and Flash Brew Oat Milk Latte, plus two tea flavors – Matcha Oat Milk Latte and Golden Oat Milk Latte­.
Elmhurst Oat Lattes are made with 100% whole grain oats, with 26 grams of whole grains per carton,Omega-3, 95 mg of caffeine, and only six grams of sugar to create what is reportedly the lowest sugar product in the oat latte category. The drinks also are said to contain double the protein of most other oat lattes.
The smoothie mixes include a kale blend, combining oat and hemp; a cacao blend,combining hazlenut and almond milk; and and turmeric ginger, also created with oat and hemp ingredients.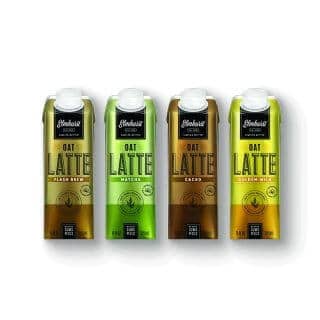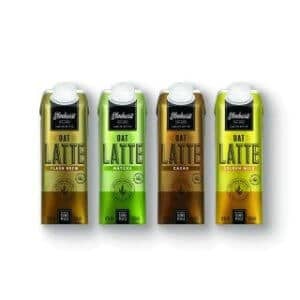 Chief Marketing Officer Peter Truby stated to BevNet, "At Elmhurst 1925, our mission is to produce minimal ingredient plant-based products that are packed with nutrition and we honored that with our new ready-to-drink lattes. We chose whole grain oat as our base for the lattes because they are known to help sustain energy levels and curb hunger."
He added, "Our new Smoothie Bases are packed with superfoods that fuel your body and keep you going all day.  We are excited to launch the Super Base line as there is nothing like it currently on the market and it provides the perfect liquid base for smoothies."
Elmhurst's plant-based beverages can be purchased at natural stores and supermarkets across the US plus online at Elmhurst1925.com and Amazon.com.