Endangered Species Chocolate (ESC), Indianapolis USA, is introducing a new animal-free line to its chocolate range that supports endangered animals, using oat milk; another established dairy company that is turning to plant-based, as the revolution continues to flourish.
Each oat milk bar is certified vegan and gluten-free. The new line is comprised of three flavors: Zebra – Oat Milk and Dark Chocolate, Bumblebee – Oat Milk, Sea Salt & Almonds and Dark Chocolate and Gorilla – Oat Milk, Rice Crisp and Dark Chocolate. Each product contains 55 per cent cocoa and are made only with real ingredients, i.e. no chemical compounds.
The company commits to fair trade and promoting sustainability. ESC dedicates 10% of annual net profits to supporting wildlife conservation, adding up to over $1.7M donated to their giveback partners in the last three years alone.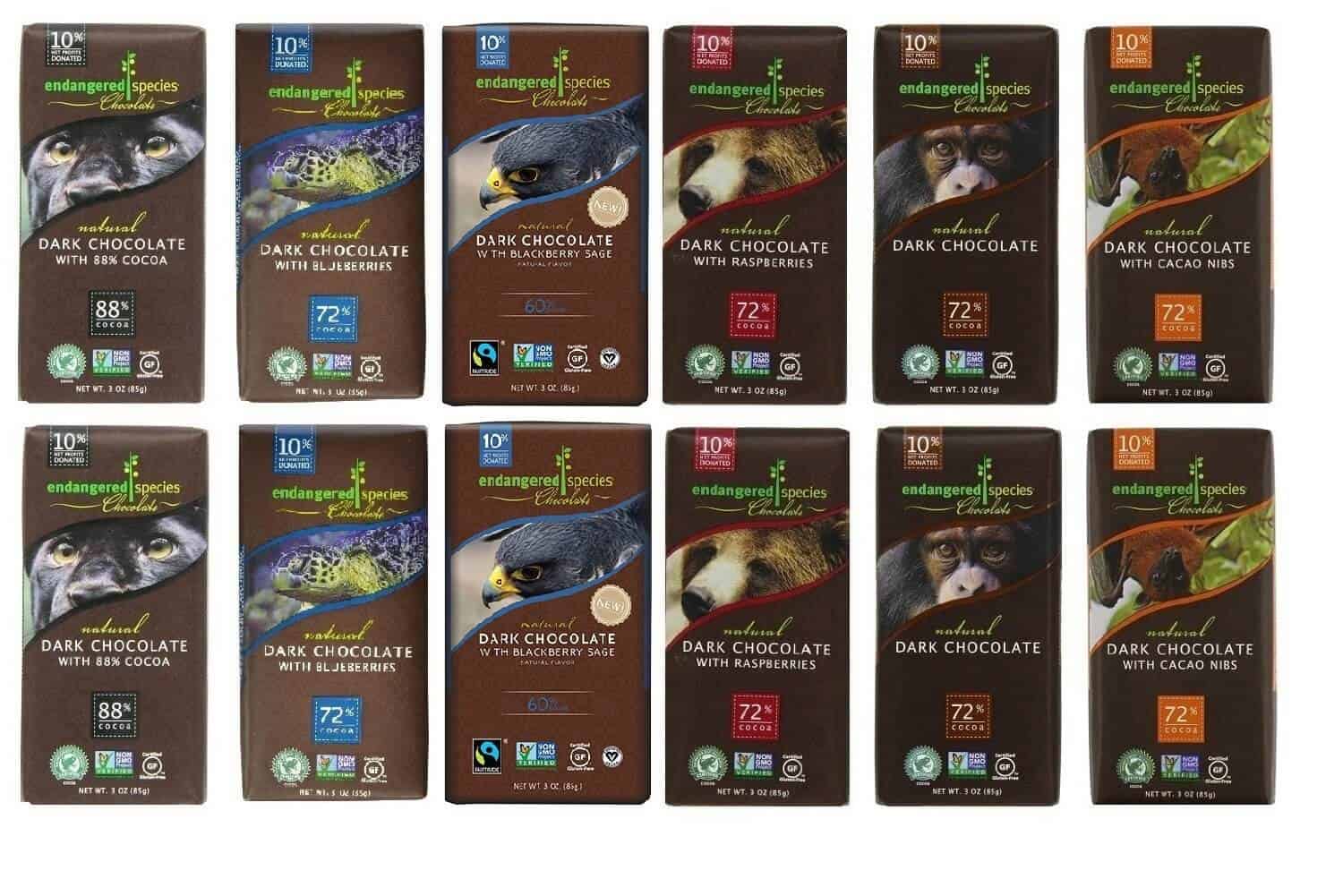 The 3-ounce plant-based bar will be available exclusively nationwide at Whole Foods Market this month before launching with additional retailers in April.
Whitney Bembenick, ESC's Director of Innovation commented about the new vegan line: "Our consumers really dictate where we take our new product lines. We saw the growing trend of milk alternative products available and we knew we needed to respond to market demand. We looked at all of the options — from almond to coconut milk — but nothing compared to the smooth, creamy taste that oat milk brought to the table. With a taste closest to cow's milk combined with the health benefits of oat milk we knew we hit on something that was going to check off all the boxes for a healthier and tastier plant-based milk chocolate bar."