Wisconsin-based biotechnology company, Fiberstar, Inc., introduces Citri-Fi,® a natural, citrus-based alternative to synthetically produced methylcellulose. Sustainably produced from a by-product of the juicing process, Citri-Fi® is an effective replacement due to its gelling emulsion binding ability.

Formulators rely heavily upon methylcellulose to provide critical functional benefits that give plant-based meat its meat-like texture and juiciness. Synthetically produced methylcellulose emulsifiers have been criticized for their harmful effects on health, including the increased risk of bowel cancer.
The cost-competitive clean label solution that contains Citri-Fi® is an effective thermally gelling emulsion system that makes alternative meat products convincing. This patented process opens up the citrus fiber, which provides a high surface area. This larger surface area lends itself to high water holding, heat stability, and emulsification properties. Meat alternative patties can be cooked at high temperatures without falling apart and provide the juiciness and sizzle typically associated with meat burgers. The Citri-Fi system also allows formulators to lower the number of saturated fats in the product, which improves the overall healthiness.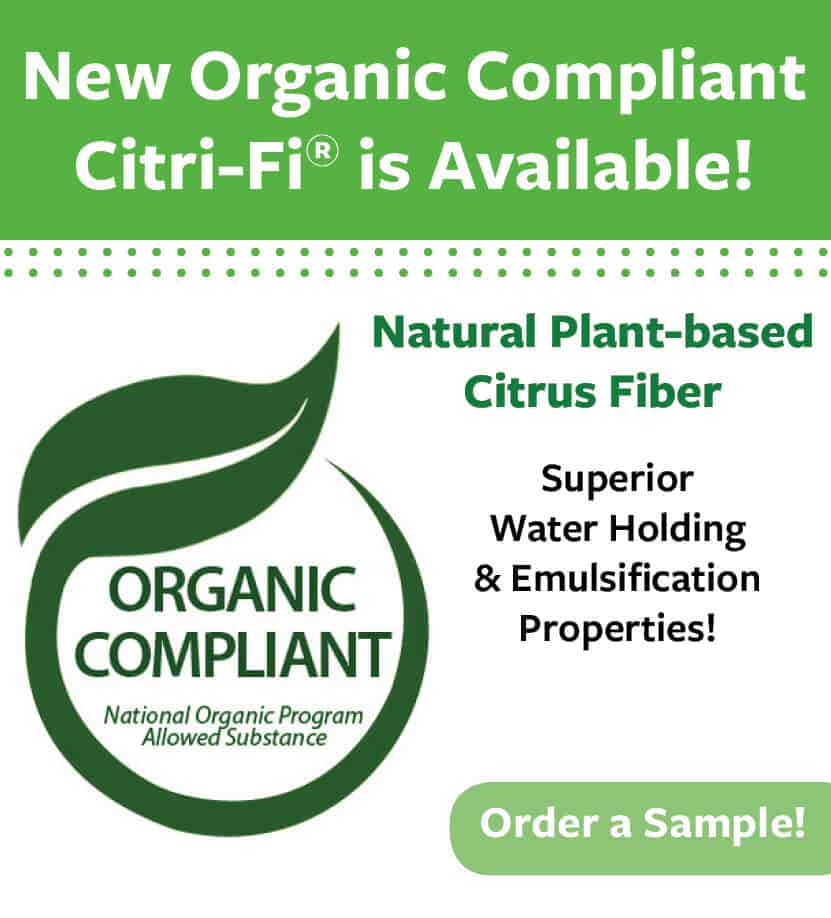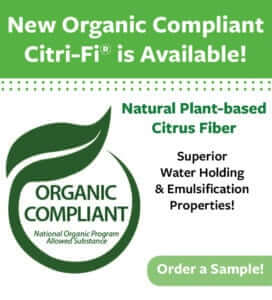 Fiberstar, Inc. is a privately held innovative biotechnology company that focuses on enhancing food performance by manufacturing and marketing value-added, plant-based food ingredients. It is headquartered in River Falls, Wisconsin with manufacturing plants in Wisconsin and Florida. Fiberstar sells products globally in over 65 countries.
Citri-Fi is non-GMO, non-allergenic and gluten-free, organic compliant and is available in the US. In Europe, this natural citrus fiber currently has no E-number. It can be labeled as citrus fiber, dried citrus pulp or citrus flour which resonate well in the clean label markets.
"We are excited to introduce the next generation of clean label vegan binders to the meat alternative market," says President and CEO, John Haen. "This is timely since consumers actively read food labels and demand natural ingredients! Because of this, we have received numerous requests from plant-based meat manufacturers for a clean label technology replacing methylcellulose."