Natural foods startup Final Foods announces the launch of its first line of plant-based, protein-rich meat alternatives. Made primarily for the food service industry, Final Foods says its clean-label products are created to offer chefs a wider range of formats with premium texture. Available online, the products are initially shipping to California and Nevada.
"We are pioneering a concept that has great potential to change the food industry"
Unlike many protein alternatives that are usually sold in ground or crumbled form, Final Foods' plant-based offerings come in slices and large cuts, which the company says makes them ideal for grilling, as well as stewing, sautéing and stir-frying.
Made from pea protein, the brand states its vegan meats are created from a simple extrusion process, which provides a more realistic and natural texture with no fillers.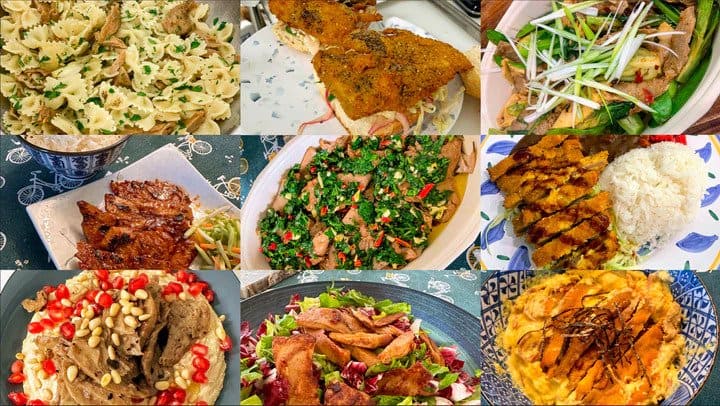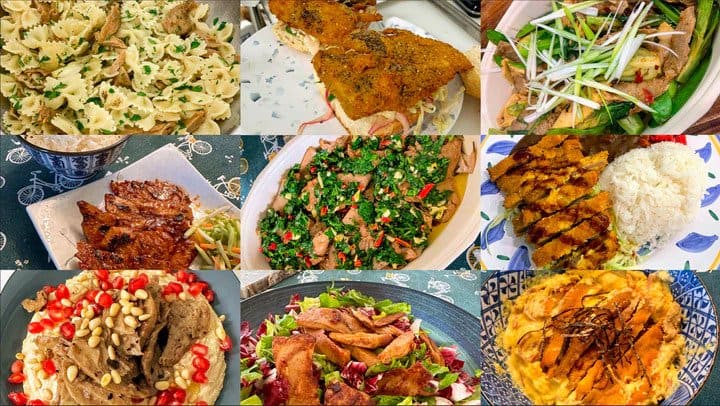 Final Foods' current offerings include:
Originale Plant-Based Meat – Ready to cook, muscle-like cuts and slices formulated with just six ingredients – Water, Pea Protein, Vegetable Oil, Pea Fiber and Salt
Marinata – Marinaded cuts and slices in olive oil, garlic and rosemary, ready to cook into a variety of hot preparations
Cotolette – Deep-fried breaded slices fried in a three-step breading process with vegan egg
Final Foods also offers a line of plant-based jerky in several varieties. Thanks to its technology, the company says it can offer clean-label products that won't compromise on chefs' creativity. Its products are also free from saturated fat, antibiotics, hormones, and bioengineered ingredients.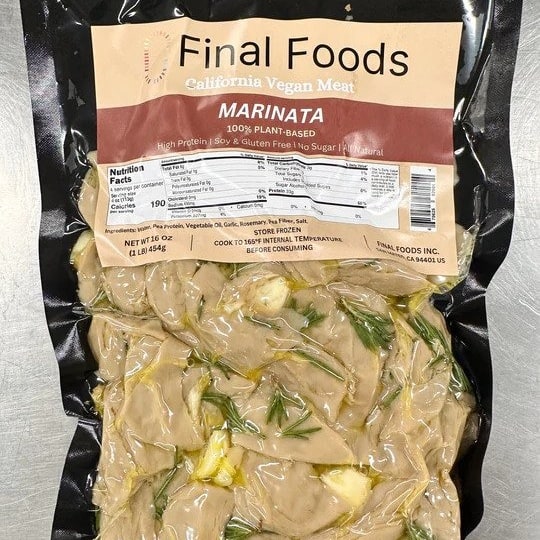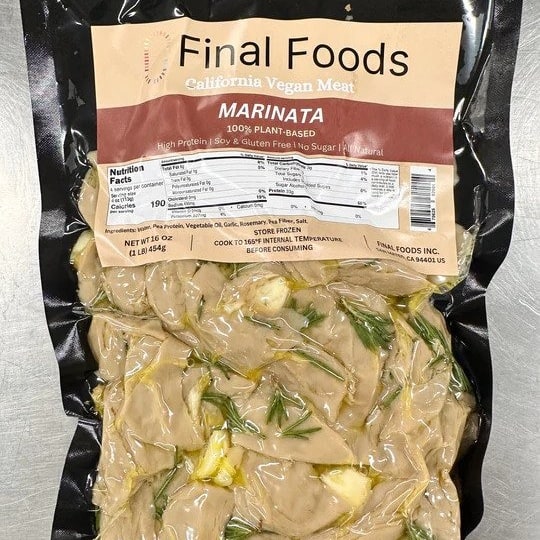 New production model
Located in San Mateo, CA, Final Foods also aims to innovate a new, more sustainable model for plant-based meat production. Instead of large, capital-intensive, 'mega-factories', Final Foods is planning to scale up production with a network of smaller micro-factories that serve to supply the market within their nearby territory.
Beyond launching its first products, Final Foods plans to license its manufacturing technology in the future.
"Unprecedented impact"
"We are developing a plant-based products manufacturing platform that is suitable for small- and medium-sized operations, using solid machinery, cloud technology and IoT," said Marco Graziano, CEO and founder of Final Foods."The product line we have announced today is the first result of two years of development. We are pioneering a concept that has great potential to change the food industry with local micro-factories scattered in various regions as a way to sustainably scale up production of vegan products and make an unprecedented impact."