With the festivities almost upon us, we summarise the UK's latest vegan Christmas confectionery launches, with five brands recently launching plant-based advent calendars and seasonal treats.

1. H!P
H!P has released a new plant-based 2022 advent calendar filled with vegan-friendly oat milk chocolate. The chocolate comes in four flavours; original, salted caramel, gingerbread, and white. The calendar's box is 100% plastic free and recyclable.
H!P's 2022 advent Calendar is available for pre-order at the company's webpage and will also be available via Amazon, Ocado, Scribbler, Waterstones, and Whole Foods. H!P also offers a festive limited edition of its Gingerbread Oat Milk Chocolate, a crunchy vegan gingerbread biscuit with creamy oat milk chocolate.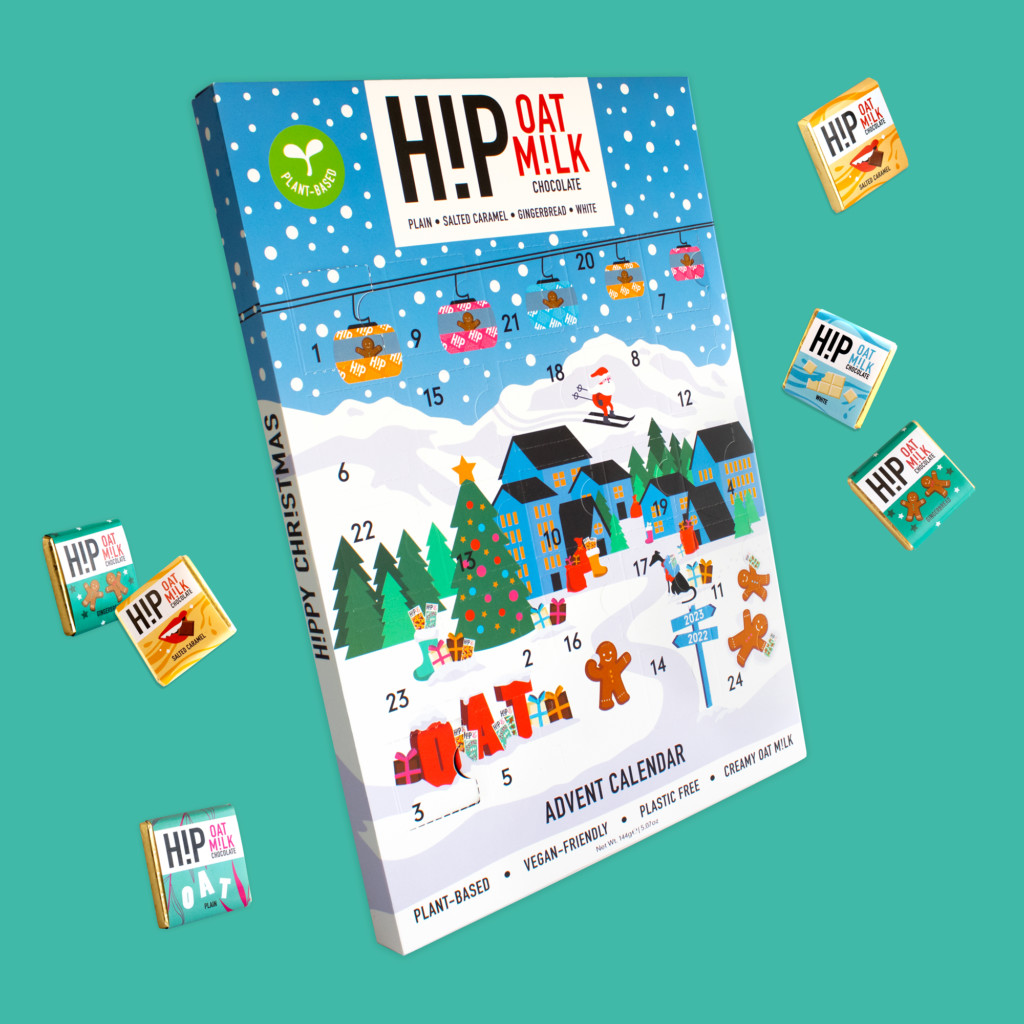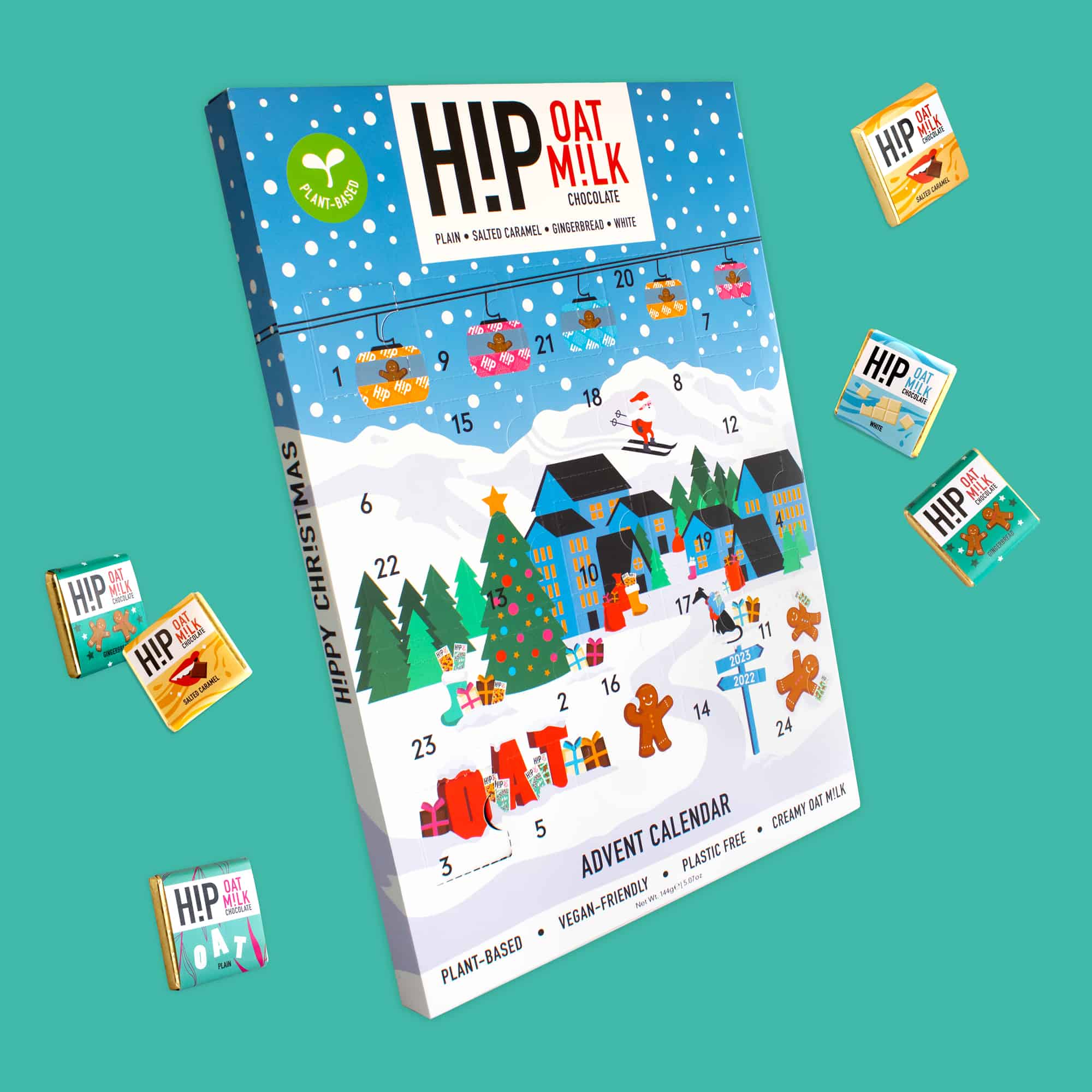 2. NOMO

NOMO has unveiled its vegan Christmas sweet collection with six products: Choc Orange Reindeer, Cookie Dough Box, Cookie Dough Reindeer, Caramel Drops Box, Classic Advent Calendar, and Premium Advent Calendar.
NOMO's Classic Advent Calendar offers an assortment of the brand's signature chocolate and caramel & sea salt drops. NOMO's Premium Advent Calendar offers its caramel flavour.
The NOMO Christmas collection is available at Tesco, Sainsbury's, Asda, Waitrose, Morrisons, Co-op, Nisa, Holland & Barrett, as well as on the company's website. The Choc Orange Reindeer is exclusively at Sainsbury's and on the company's website.
3. Myvegan

Myvegan has launched a vegan advent calendar with 24 doors containing best-selling plant-based treats. The brand promises "you'll be jumping out of bed every morning to find out what's behind the next window."
The calendar features the brand's fan-favourites products: vegan chocolates, a liquid flavouring for smoothies, brownies, baked cookies, and a high-protein peanut butter cookie. Each calendar purchase will include a Myvegan Eco-Bottle. The advent calendar, launched on 26th September, is available on the company's website.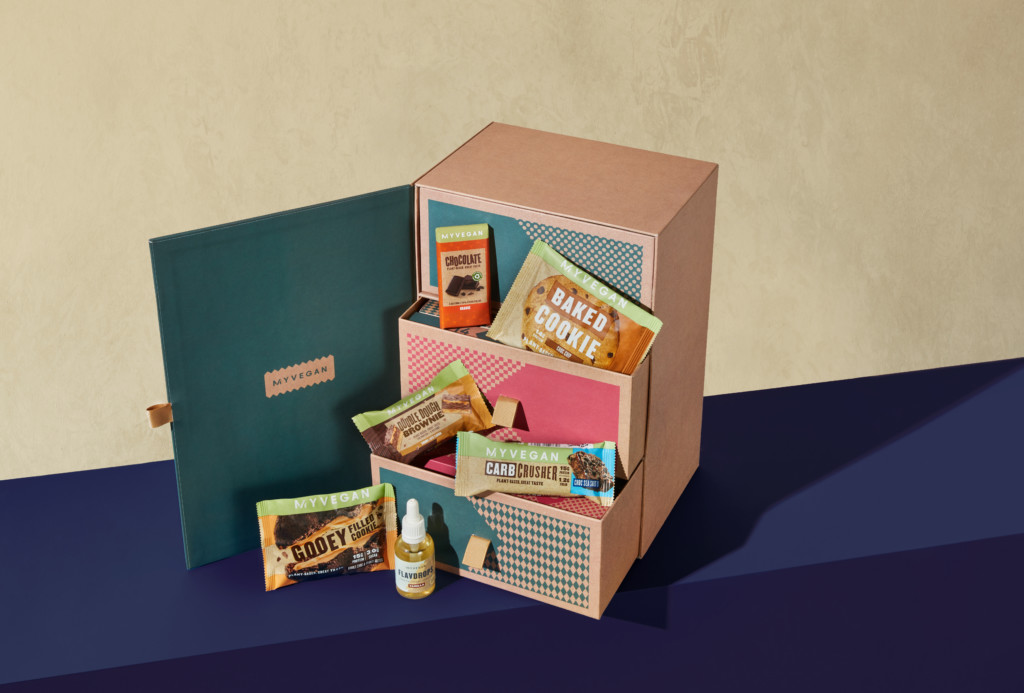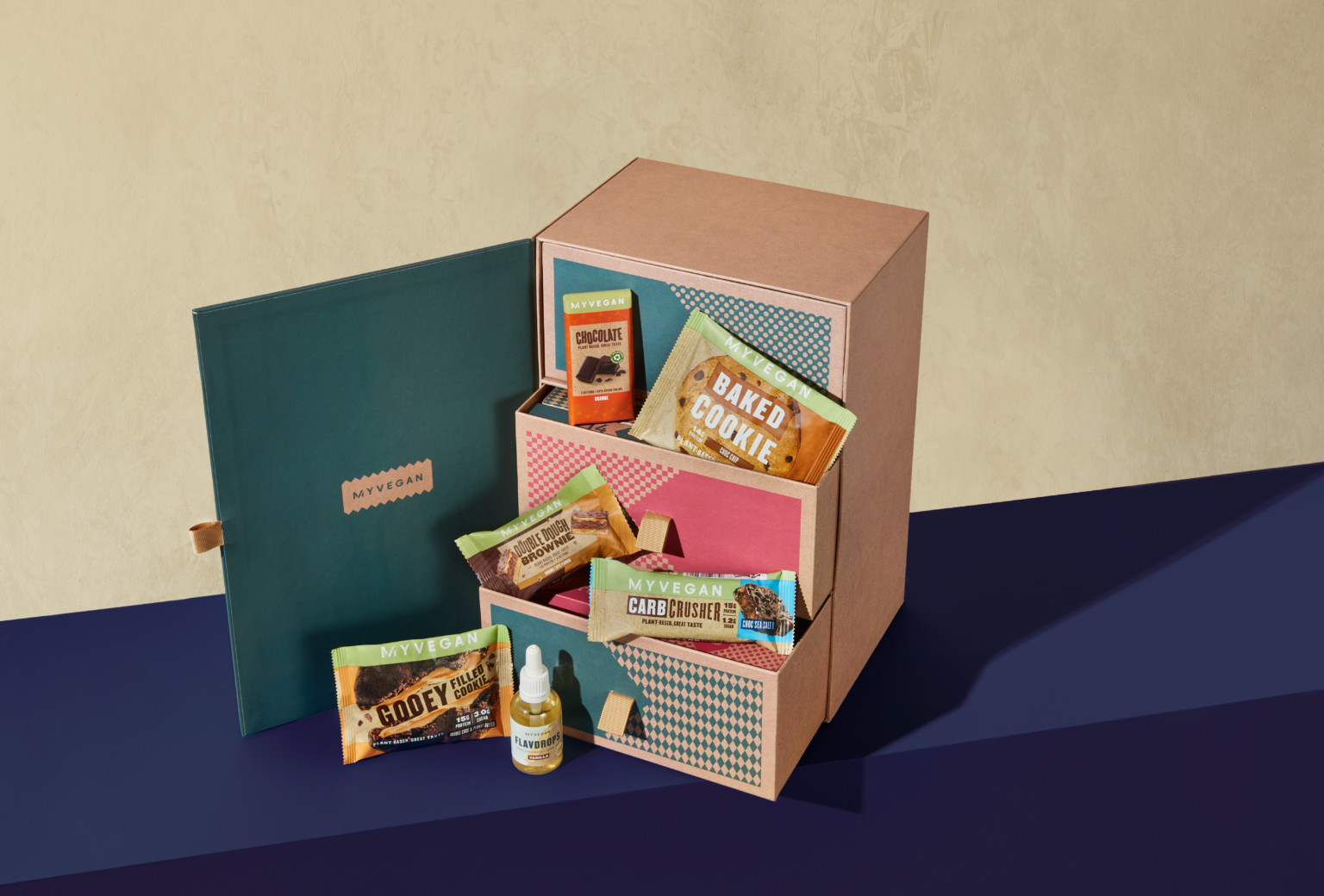 4. Butterm!lk



Butterm!lk announces two new additions to its dairy-free milk chocolate Christmas collection: Zingy Orange Choccy Segments and Choccy Truffles with Spiced Caramel.
The complete Christmas collection will be available on Butterm!lk's website. Zingy Orange Choccy Segments will be for retail at Sainsbury's, Tesco, and Morrisons. Choccy Truffles with Spiced Caramel at Asda.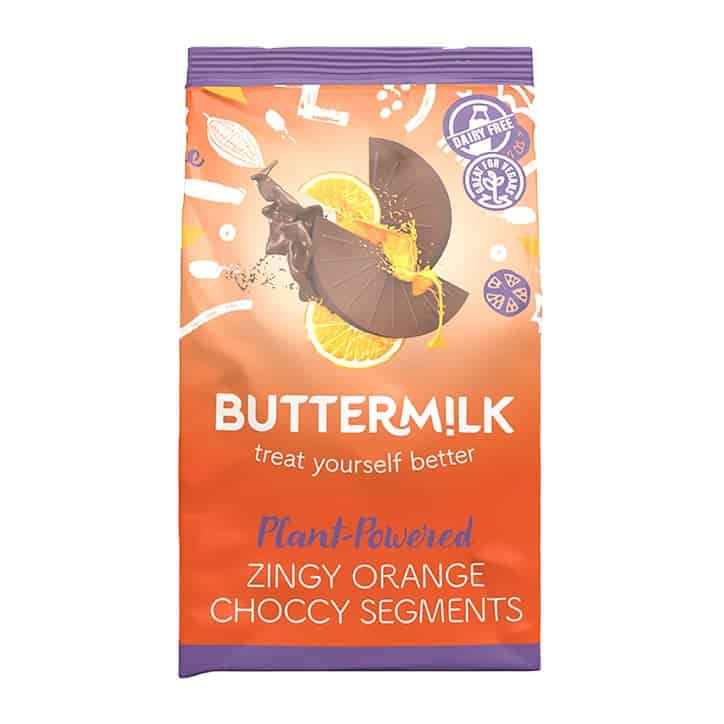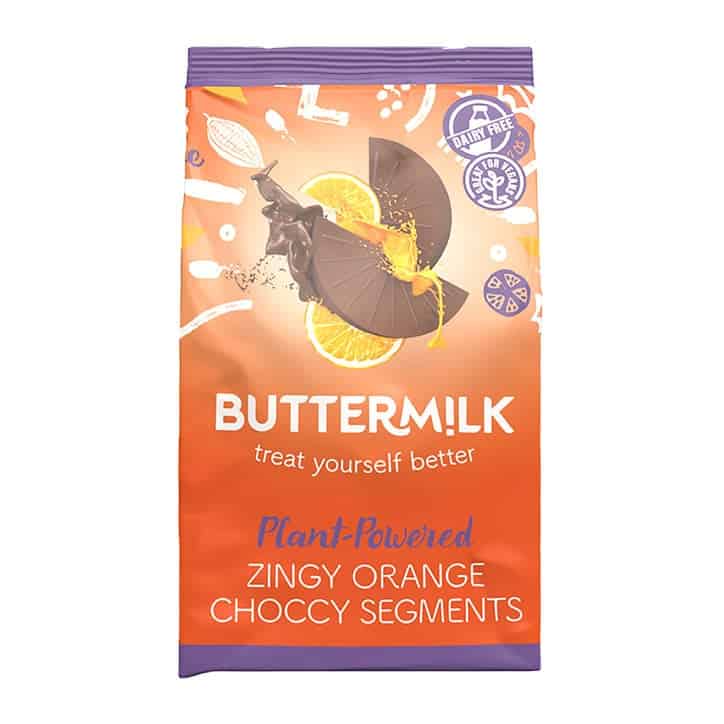 5. HAPPi

HAPPi has launched an eco-friendly, plastic-free advent calendar filled with oat-based chocolates for vegans and environmentally-conscious consumers. The calendar features 24 x 4g chocolate pieces lower in sugar than other chocolate brands, states the company.
HAPPi's founder, Gavin Cox, said: "At HAPPi, we are passionate about supporting the environment. Our chocolate is sustainable and ethically sourced and slave and child labour free. It's also vegan but still creamy and delicious."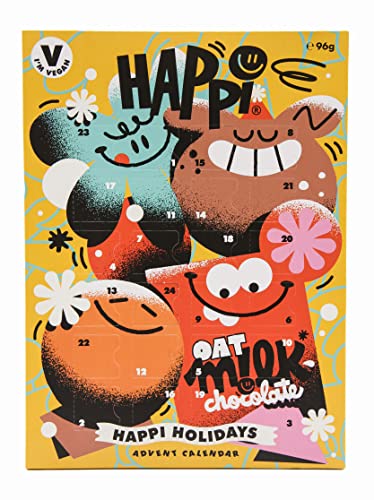 "Launching a 100% plastic-free advent calendar is just the next step for us in creating a range that really embodies HAPPi's ethos for eco-friendly and sustainable products and appeals to the demands of today's customers. We love offering customers quality, healthier, and fun free-from treats that we would be happy for our kids to enjoy, as well as ourselves! Our new advent calendar appeals to everyone – regardless of dietary choices," added Cox.