As the US dairy-free ice cream market continues to expand, two brands are innovating new frozen treats to reinvent classic favorites or offer healthier plant-based snacking. Here, we present the latest from FudgyPop and Frooze Balls.
"To get the ultimate fudgy experience, dairy just isn't necessary"
LA-based, women-owned Fruitful Brands recently launched FudgyPop – a dairy-free take on classic Fudgsicle frozen chocolate treats. Made with coconut cream and premium dutch cocoa, FudgyPops offer a clean-label, modern version of the nostalgic ice cream favorite, with 90 calories per serving. Created by Fruitful co-founders Nicole Cardone and Deborah Gorman, FudgyPops are available in three flavors – Fudgy, Berry and Minty – and offer a "rich, creamy, super-fudgy experience" for adults, says the brand.
When compared to traditional Fudgsicles, FudgyPops are also said to have a denser taste with no "funky" aftertaste, coconut flavor or icy texture.
"To get the ultimate fudgy experience, dairy just isn't necessary," Cardone told VegNews. "In fact, when we did a side-by-side taste comparison, R&D samples made with dairy scored lower on the 'fudgy scale' tasting more like chocolate milk versus rich fudge."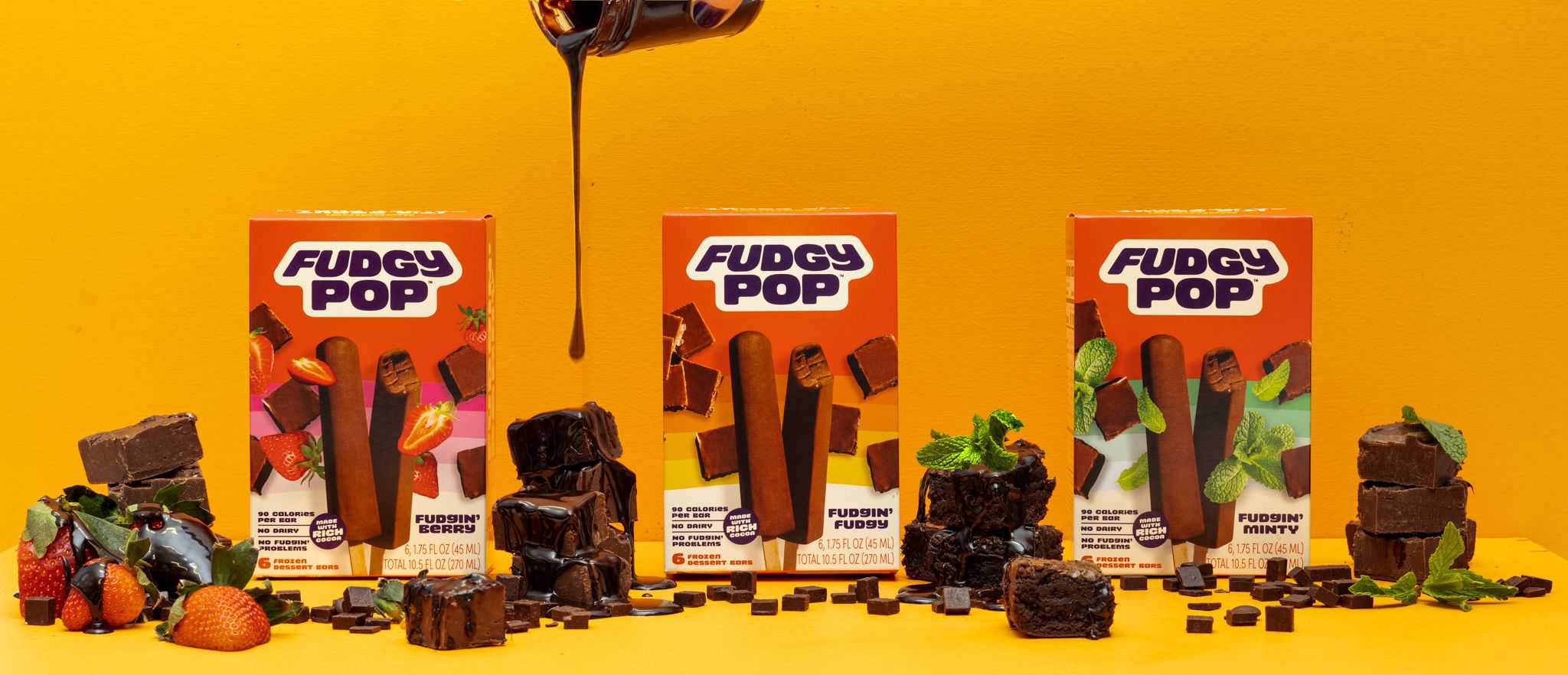 She added, "Doing a deep dive into other brands, each just offered one chocolate option that tasted like frozen chocolate milk, but we wanted more. We made FudgyPop for the ultimate chocolate lover, made with fair-trade, high-quality Guittard chocolate, these pops deliver on the true fudgy experience."
FudgyPops are rolling out in select retailers, including Pavilions, Gelson's, and Nugget Markets stores in California; Brookshire's in Houston, TX; and Reasors in Tulsa, OK. FudgyPops are also available to ship nationwide via the brand's website.
Convenient protein
Another frozen snack innovation arriving in US mainstream retailers is Frooze Balls – a New Zealand brand making nutritious "double-filled" energy snacks containing fresh jams and spreads. Available in five varieties, each Frooze Ball contains 5 to 7 grams of plant-based protein.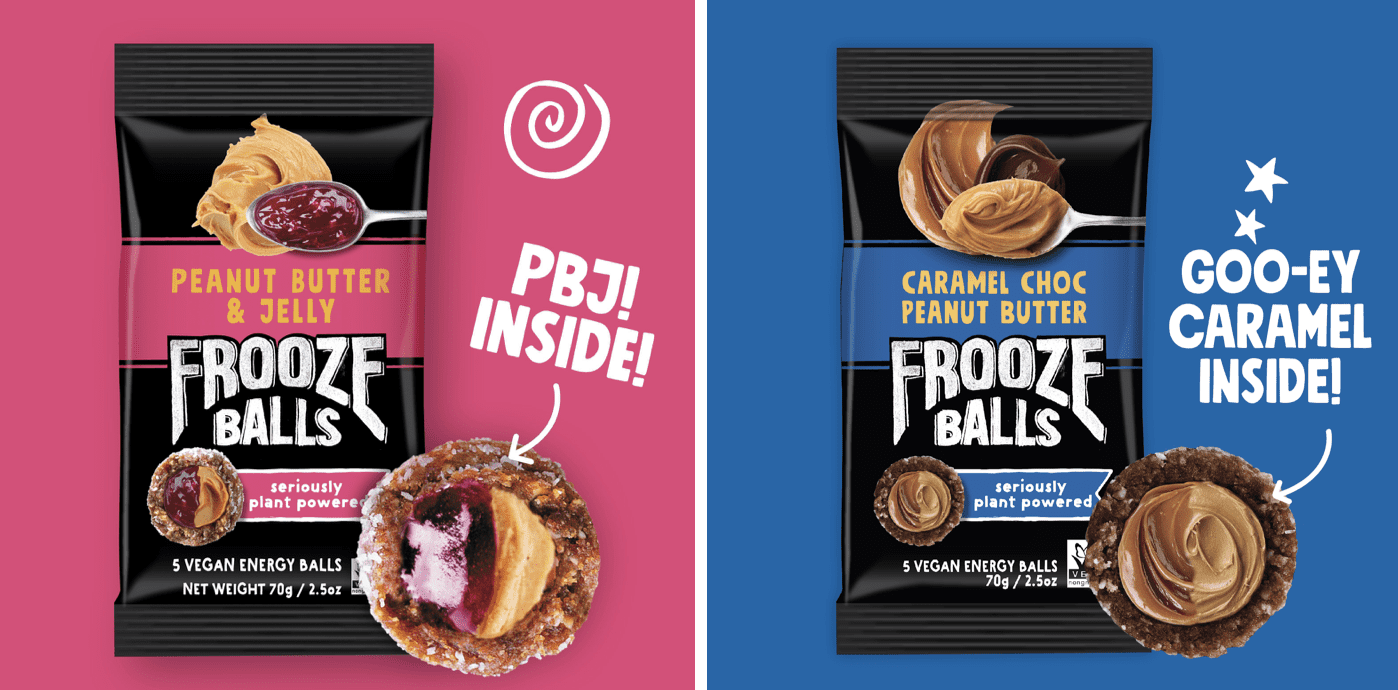 The flavors include:
Caramel Choc Peanut Butter
Peanut Butter & Jelly
Raspberry Dark Choc
Choc Hazelnut
Lemon Cheesecake
Recently, Frooze Balls were named "The Best Protein Snack" in SELF Magazine's 2023 Pantry Awards. Frooze Balls are available nationwide in thousands of US retail locations, including Walmart, Kroger, Albertsons and now Trader Joe's. They can also be purchased via the brand's website and Amazon.
"Going from zero to 6,000-plus stores in just four years has required quite a bit of creativity and lateral thinking, but we think our latest strategy is the most unexpected," said Cherie Jackson, Froozeballs founder and CEO. "Buyers in this segment wanted innovation, so we are providing a portable peanut butter and jelly in a ball to give customers an interesting alternative to their regular sandwiches."