British pasty brand Ginsters is set to launch a vegan version of its much-loved steak slice. The slice will be made with vegan Quorn pieces and will launch on October 12.
The new product is the first vegan steak slice to be available in UK supermarkets. Ginsters hopes to rival high street bakery chain Greggs, which had huge success when it launched a vegan steak bake earlier this year.
The slice contains marinated Quorn pieces, onions, and potatoes in a peppercorn sauce. It is wrapped in puff pastry and can be eaten hot or cold.
Ginsters has already collaborated with Quorn to develop vegan Cornish pasties and sausage rolls. And previously, the company launched an award-winning Moroccan-inspired pasty.
Quorn has experienced huge success this year, reporting an unprecedented 4 million customers in January following the Veganuary campaign. The company found itself unable to keep up with demand, despite producing 1.33 million units per week.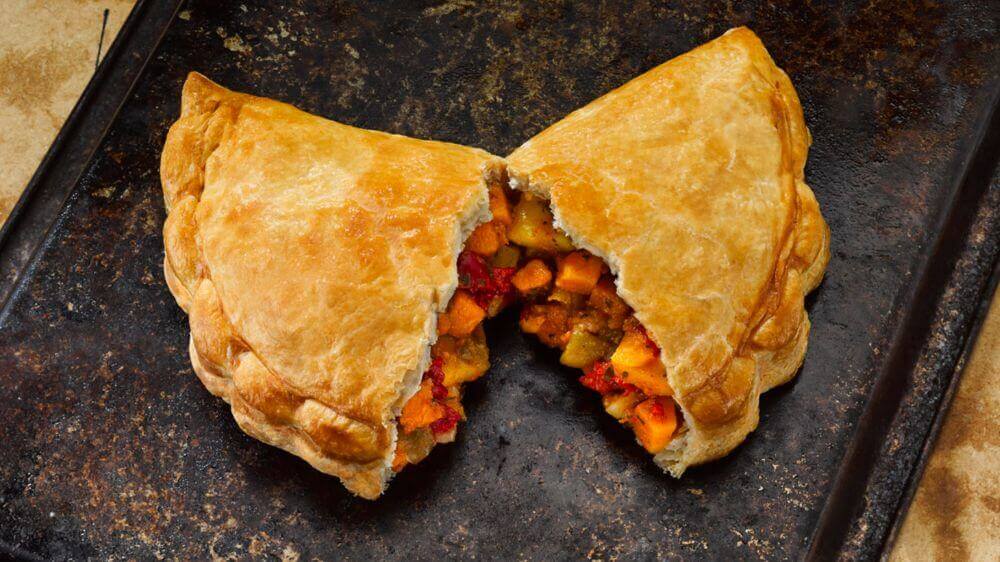 Many traditionally meat-based UK bakery brands have recently followed in Ginsters' footsteps and launched plant-based options. Last month, Pukka debuted its first-ever vegan pies, and Fray Bentos also introduced a vegan pie late last year. Meanwhile, Bell's and Holland's Pies launched vegan offerings, and Bird's Eye developed a vegan sausage roll.
"Our Vegan Quorn Pasty and Quorn Sausage Roll have quickly become household favourites for those looking to reduce their meat intake," said Ginsters' Managing Director Kieran Hemsworth. "This new vegan take on a much-loved classic has been crafted to appeal to vegan and flexitarian lifestyles — offering an alternative to the nation's favourite recipe with the same distinctive depth of flavour for which we are famous."