Greenleaf Foods has announced the nationwide retail launch of three plant-based breakfast sausage products from its Lightlife® and Field Roast Grain Meat Co™ brands. Lightlife's debut includes Plant-Based Breakfast Sausage Links and Plant-Based Sausage Patties, and Field Roast introduced its first fully-cooked Plant-Based Breakfast Sausage Patties.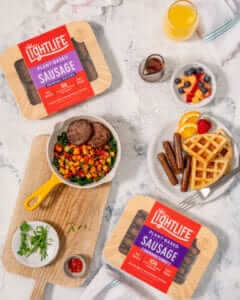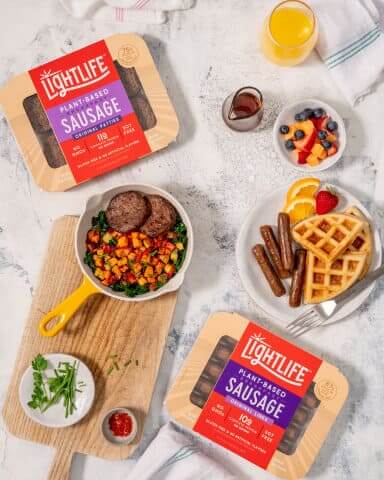 Lightlife ingredients include pea and rice protein and are made with no artificial flavors. The new breakfast products join the brand's Lightlife Smart Bacon® and Lightlife Gimme Lean® Sausage, in the refrigerated meat department of grocery stores.
The ingredients of the Field Roast sausage ingredients include pea and rice protein and are cholesterol-, soy-, and gluten-free. The new breakfast sausage joins the brand portfolio, which consists of the Plant-Based Apple Maple Breakfast Sausage.
Both brands are available at major retailers and foodservice locations across the US and Canada.
"Breakfast is an important part of the day, and until now, there has not been many plant-based protein options available," said Dan Curtin, president of Greenleaf Foods, SPC. "We're reinvigorating the plant-based breakfast space with new delicious items from Lightlife and Field Roast."
"More than 70% of people say they're interested in a substitute for traditional breakfast sausages. We're proud to be at the forefront of innovation," added Curtin.