GrownAs* Foods says it has reimagined vegan mac and cheese with these new Classic and Truffle varieties that apparently "cut the crap" found in conventional counterparts.
"The boxed mac and cheese category was truly in need of some love"
A subsidiary of Colorado's Seed Ranch Flavor Co; GrownAs* Foods states its intention to revolutionize the mac and cheese category by manufacturing clean ingredient, gourmet mac and cheese products for the modern market. The company also sells its vegan cheese to food service providers.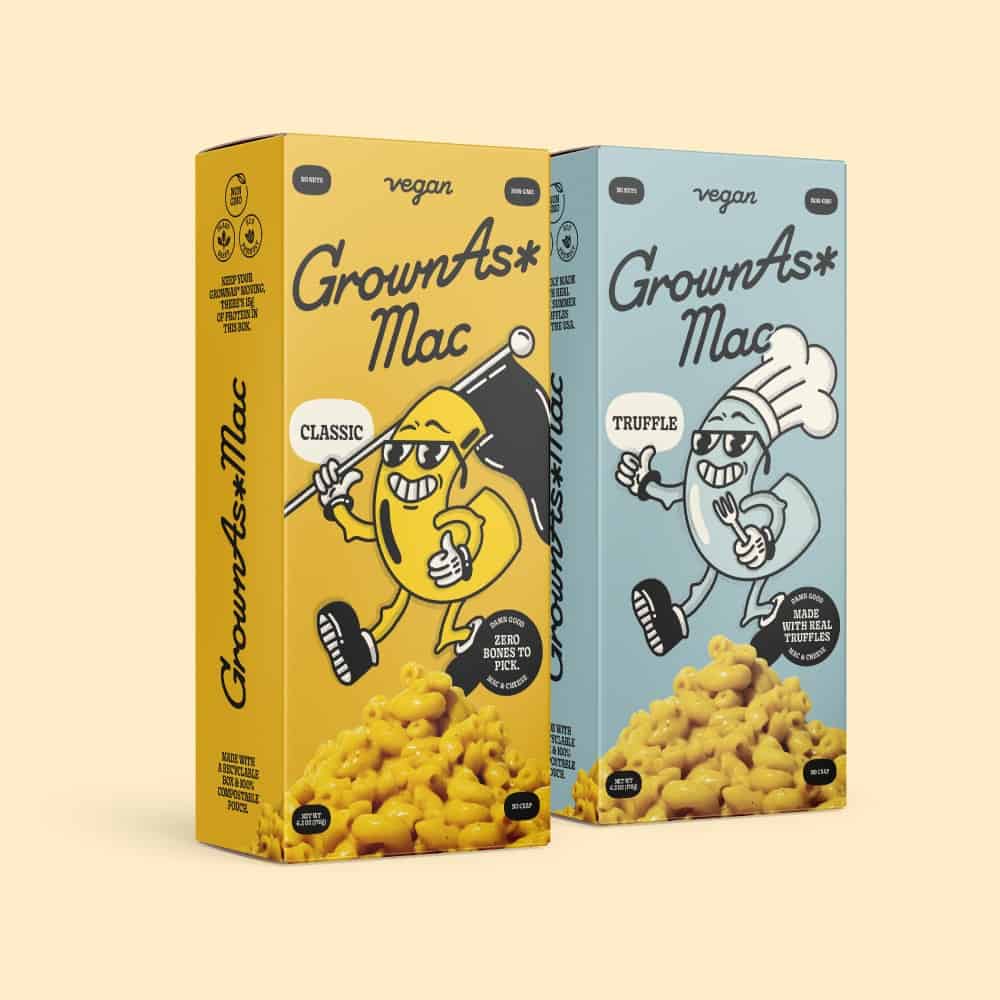 Vegan mac and cheese is a relatively unsaturated market; at time of publication, the brands offering boxed vegan varieties in the US include Daiya, Banza, Annie's, Chickapea, Trader Joe's, and Goodles.
According to the Boulder-based sauce specialist, what makes the GrownAs* products unique is their "stellar nutrition profile", including simple ingredients like nutritional yeast, smoked paprika, potato and coconut flour.
GrownAs* says it has 'cut the crap' found in traditional mac and cheese to create these non-GMO, cholesterol-free, nut-free, soy-free and sugar-free products, packaged in a recyclable box & a 100% compostable pouch.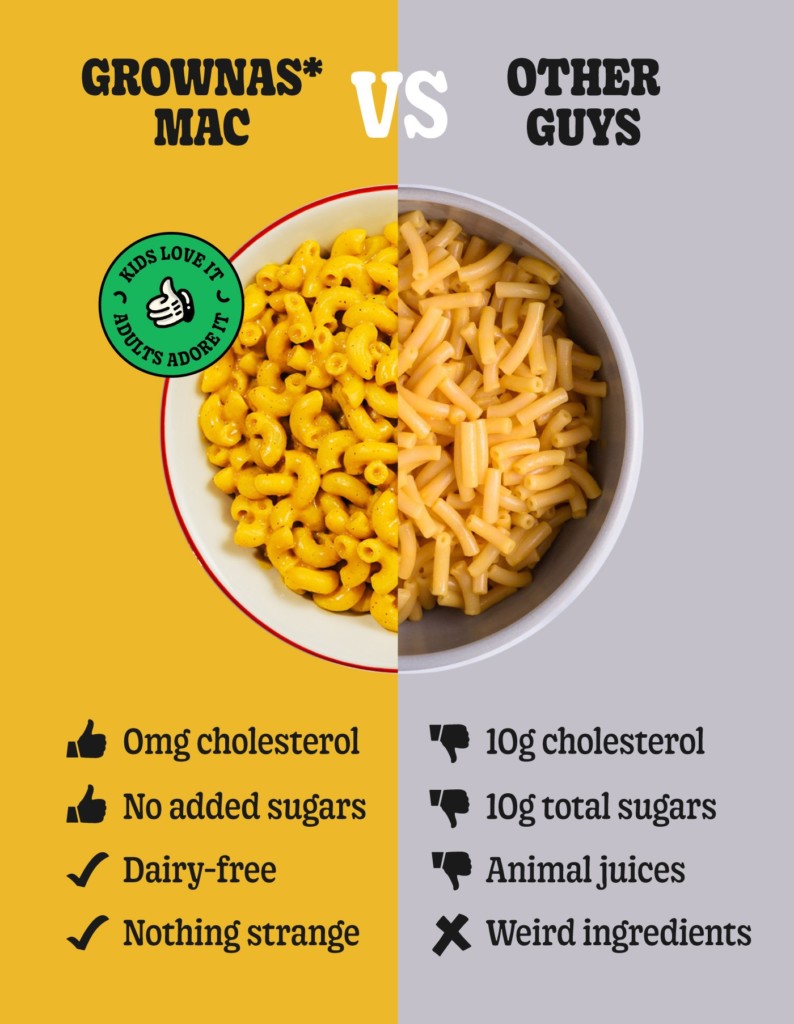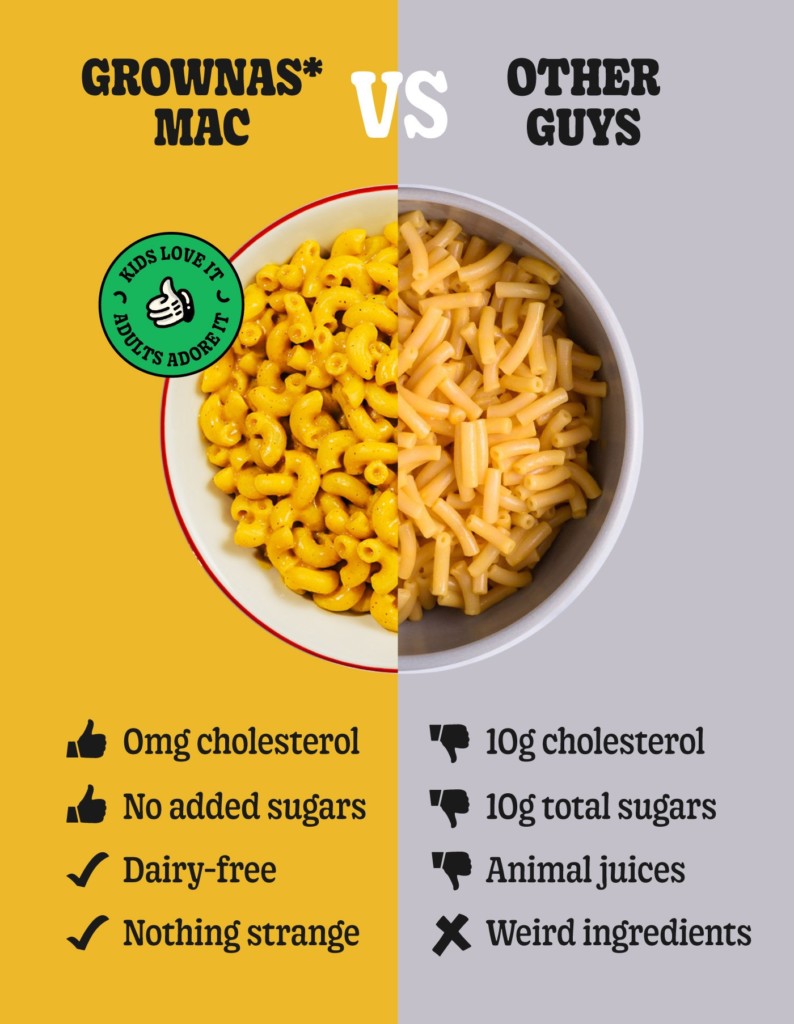 "The boxed mac and cheese category was truly in need of some love," said David Delcourt, founder & CEO GrownAs* Foods. "I've been vegan for over five years and never found a mac and cheese that I enjoyed, or that my children would eat. We kept imagining mac and cheese that everyone at the table could dig into, so we created it from scratch. When it comes to taste, nutrition, sustainability and cheesiness, we beat out the mac and cheese of our childhood every time—and thanks to our mascot, Mac Man, we look good doing it."
GrownAs* Foods Mac and Cheese is available on Amazon, in select grocery stores, and through the company's website.