Whiskey brewer Misunderstood Whiskey will soon debut what it calls America's first ready-to-drink hard Oat Nog. Set to launch this fall, the limited-release Oat Nog Liqueur will provide a vegan, allergy-friendly alternative to traditional milk- and cream-based eggnog.
"We've seen the alternative milk category grow exponentially over the past few years so we're thrilled to be a part of the innovation"
The Oat Nog Liqueur (14% ABV) features Misunderstood's Ginger Spiced Whiskey blended with oat milk to provide a light, smooth and creamy taste. According to the brand, the Nog provides a light and flavorful alternative to traditional eggnog, while being free from common allergens such as eggs, lactose, nuts and gluten.
"Our goal has always been to change perceptions with products that taste so good they make you think twice about a category," said Chris Buglisi, co-founder of Misunderstood Whiskey Company. "First, it was bringing together flavored whiskey drinkers and traditional whiskey drinkers with our Ginger Spiced Whiskey, and now bringing together the dairy and non-dairy communities with our Oat Nog."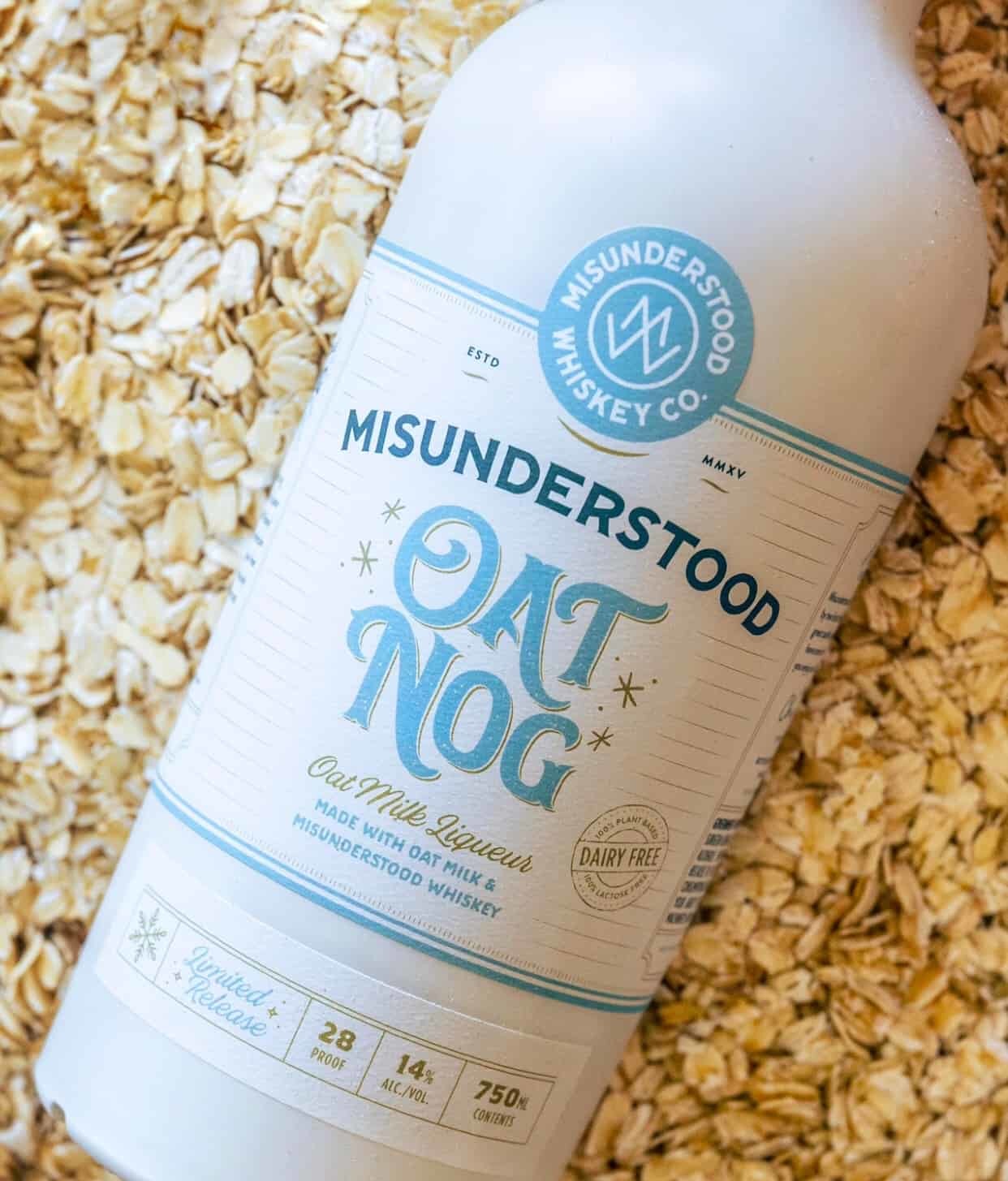 Like Misunderstood's traditional whiskey, the Nog is blended with real ginger and made from quality and sustainably sourced ingredients, with no high fructose corn syrup or artificial sweeteners. Flavorwise, Misunderstood says the Nog offers taste notes of bourbon and gingersnap cookies with a finish of buttercream and baking spices.
"Unique and delicious"
The Oat Nog will retail for $23.99 and is currently available for national US shipping on Misunderstood's website; the product will also begin rolling out to liquor stores in select markets. "We had such a blast working on this innovation and we couldn't be more excited to share our first limited release with consumers, especially with traditional eggnog drinkers," said JD Recobs, co-founder of Misunderstood Whiskey Co.
©Misunderstood Whiskey Co.
He continued, "We've seen the alternative milk category grow exponentially over the past few years so we're thrilled to be a part of the innovation and release something unique (and delicious) for the fall and winter season. While Misunderstood Oat Nog it's best enjoyed simply chilled or over ice, we also think it's going to be a great base for seasonal cocktails. Yes, we're talking about you, Espress-OAT Martini."