British sausage brand Heck has expanded its vegan range with plant-based versions of two of its most popular sausages. The Vegan Italia and Meat-Free with Apple will both launch later this month.
The Vegan Italia is a plant-based version of Heck's Chicken Italia, containing vegan mozzarella and tomato, while the Meat-Free with Apple is an alternative to its Pork & Apple sausages. Both options are made with pea protein and were highly requested by consumers.
Heck started out as a producer of premium meat-based sausages. But in 2018, the family-run company launched its first vegan sausages, and it has been expanding its plant-based range ever since. The company makes its sausages in small batches, with a strong emphasis on flavour.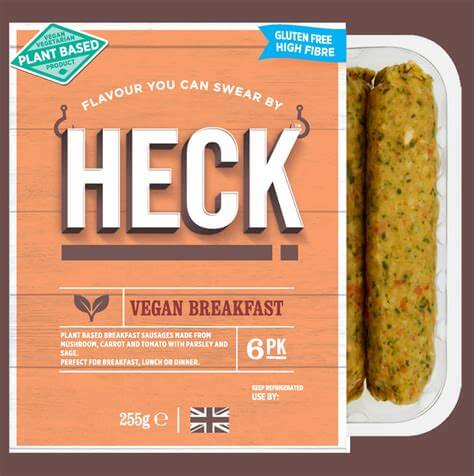 The new sausages will be available at Tesco by the end of the month, while the Vegan Italia will also be available at Asda and Sainsbury's. They will be sold in packs of 10 and retail for £2.
Heck has also hinted that it has another plant-based option in the works — an oat-based milk alternative made with British oats. However, no launch date has yet been announced.
"We are already gluten and dairy-free in most of our range and the free-from message sits well with our core values," Heck co-founder Jim Keeble told The Grocer. "I am a huge fan of oat milk and really think the Heck brand will do well in this sector."