Heinz UK has launched vegan versions of two of its most popular canned products — Creamy Tomato Soup and Beanz & Sausages.
The soup is made with fermented soy instead of the dairy used in the original variety, while the Beanz & Vegan Sausages contain meat-free sausages made from wheat protein. Both products provide one of the five recommended daily servings of fruit and vegetables.
The new launches come in response to requests from consumers, who said they wanted to see more plant-based Heinz pantry staples. The brand said there had been "a big appetite for vegan versions of existing Heinz favourites, without compromising on the same great taste our consumers expect".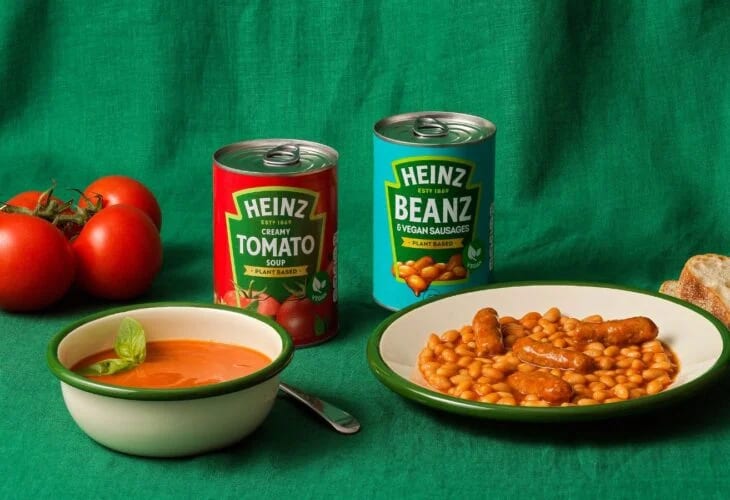 "Incredibly exciting innovations"
In recent years, Heinz UK has been significantly expanding its plant-based range. For Veganuary 2021, the brand launched vegan salad cream, bean burgers, and a selection of egg-free mayos. This was followed by a plant-based baby food range later in the year. Heinz then introduced meatless burgers and mince made from beans in October 2022.
"Our incredibly exciting (and incredibly delicious) Heinz plant-based innovations have been several years in the making to provide the iconic taste of Heinz, but now plant-based!" said Manel Jordão, brand manager at Heinz. "We're sorry it's been such a long time coming, but trust us when we say they've been well worth the wait. And just in time for Veganuary too!"
The new products are already available at Ocado, and will launch at Sainsbury's on January 8.