Heinz UK has introduced a new range of crispy meat-free nuggets made from beans and vegetables. Designed to appeal to children, the Magical Beanz Nuggetz come in three varieties.
The Original Nuggetz are made with tomato and sweetcorn and the Curried Nuggetz contain carrot, parsnip, curry spices, and coconut. Both products are fully plant-based, while a third option — Cheesy Nuggetz — contains dairy and as such is suitable for vegetarians and flexitarians. The nuggets are bean-shaped and coated in golden breadcrumbs.
"We're […] seeing more parents opting for meat-free options at least once a week."
"We know that parents want quick, easy meals that their kids will eat — but they also want them to be delicious and without any nasties," said Sophie Higgins, Head of Growth Platform at Heinz New Ventures. "We're also seeing more parents opting for meat-free options at least once a week."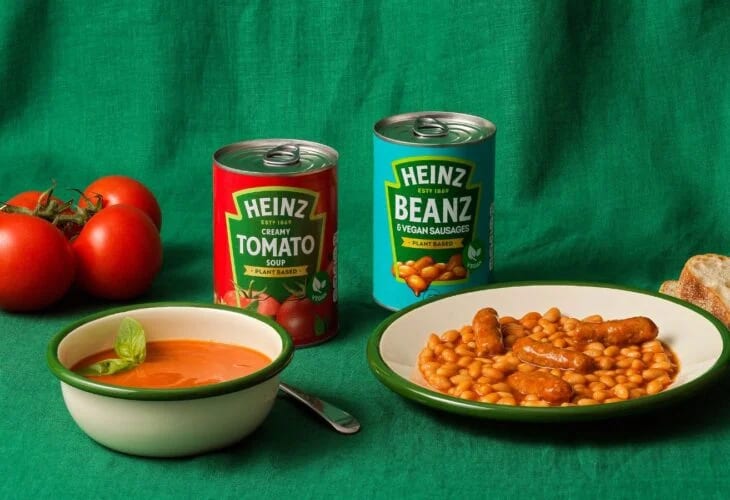 Bean-based dishes
The launch comes two years after Heinz debuted plant-based Beanz Burgers, mayos, and salad cream for Veganuary 2021. The company then went on to introduce meat-style bean-based burgers and mince in October 2022. In the past two weeks, Heinz has also launched plant-based versions of two of its most popular canned products — Cream of Tomato Soup and Beanz with Sausages.
In the US, Kraft Heinz has joined forces with NotCo to create The Kraft Heinz Not Company. The new venture will produce affordable plant-based foods, with an initial focus on cheese slices and mayo.
"Sometimes to be more effective and more efficient you have to bring partners to help you on the journey," said Kraft Heinz Chief Executive Officer Miguel Patricio.