Impossible Foods announces it is launching Impossible Bowls, a new line of frozen convenience meals featuring the brand's beef, chicken and pork made from plants. Beginning this month, Impossible Bowls will be available in approximately 4,000 Walmart stores across the US.
Eight varieties
Created to offer consumers a new way of enjoying fast and easy plant-based meals, Impossible Bowls are ready to eat in 5 minutes or less. The single-serve entrees will be available in eight flavors, starting with Asian and American cuisines:
Sweet & Sour Impossible Pork

Teriyaki Impossible Chicken

Chili Mac with Impossible Pork

Barbeque Impossible Pork
Followed by Italian and Latin-inspired flavors:
Spaghetti & Impossible Meatballs

Pasta Bolognese with Impossible Beef & Pork

Burrito Bowl with Impossible Beef

Spicy Enchilada Bowl with Impossible Chicken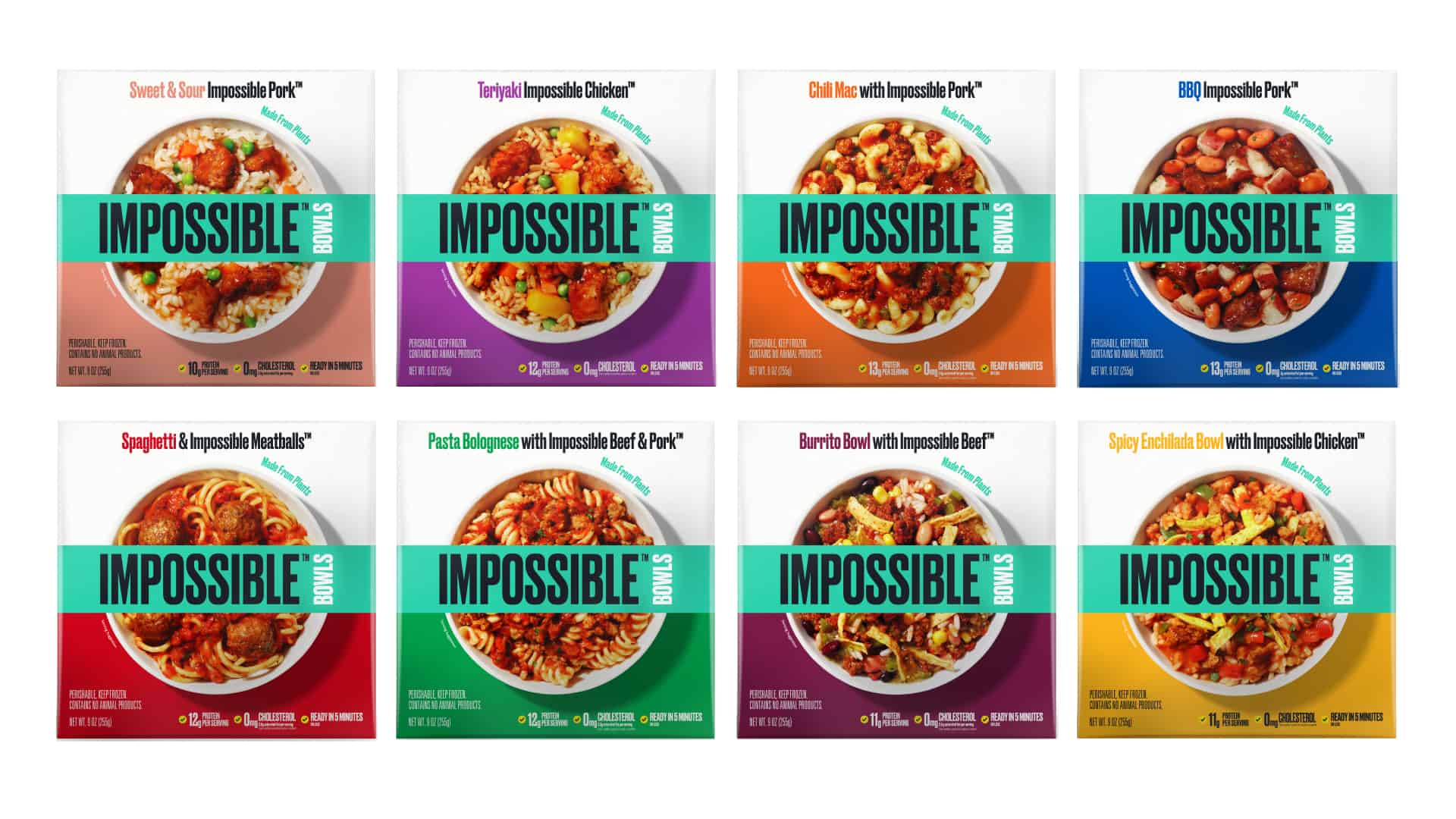 Each 9 oz bowl provides 10 – 13 g of protein, 3 g or less of saturated fat, and 0 mg of cholesterol per serving. Like all of Impossible's products, the bowls are more environmentally friendly by using less water, less land and producing fewer greenhouse gas emissions than conventional meats.
The company says its American and Asian-inspired meals will roll out at Walmart stores this week, followed by the Italian and Latin-inspired dishes in October.
Latest innovation
Impossible says the new bowls are developed and distributed in partnership with Golden West Food Group, the same company behind the blockbuster plant-based poultry brand Skinny Butcher. In July, Skinny Butcher's Stranger Things chicken nuggets reportedly became Walmart's best-selling plant-based food item.
Convenience bowls are the latest major innovation from Impossible, which in 2022 has expanded its line to include sausage links, breakfast patties, chicken nuggets, kid-sized burgers, and breaded chicken patties.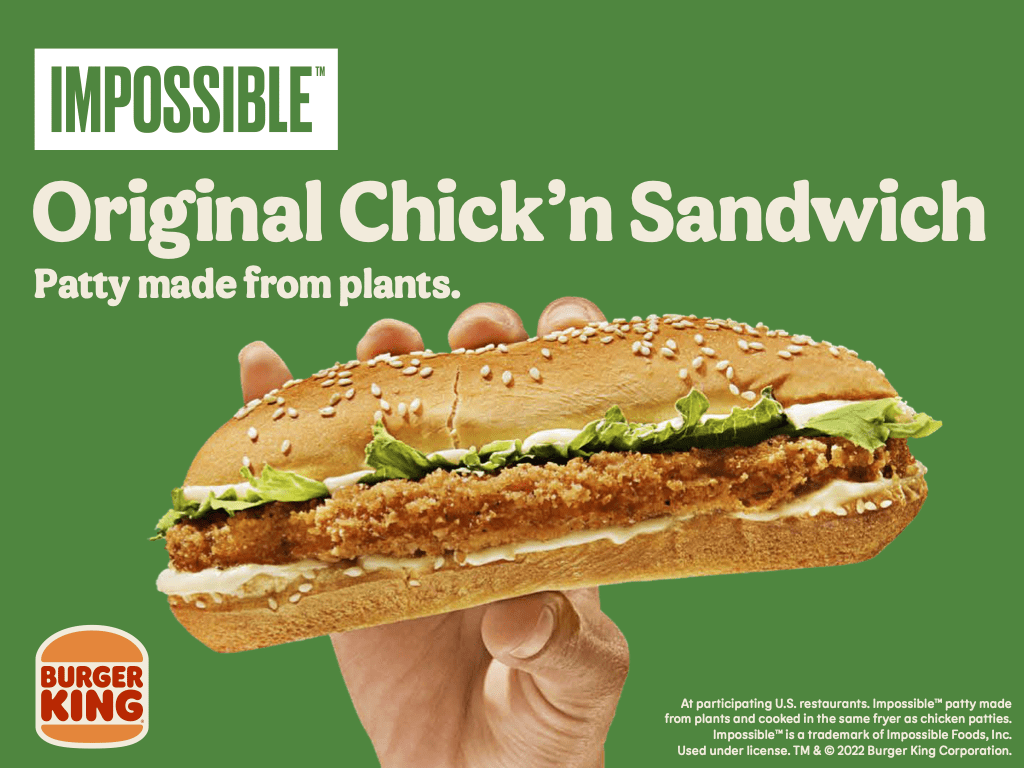 Last week, the company announced the chicken patties would launch at select US Burger King locations as the limited-edition Impossible™ Original Chick'n Sandwich. This year has also seen the brand enter or expand its presence abroad in the UK, Europe, Australia and Canada.