Indonesian food tech startup Green Rebel Foods, known for its alt chicken and beef, has launched Creamy Crew, a dairy and egg-free alternative range. The offer includes two new products, Mayo-Nice and Caesar Dressing.
"We have a vision of creating plant-based alternatives that suit Asian communities"
These new additions to the company's portfolio reflect Green Rebel's efforts on plant-based food innovation to provide alternatives for flexitarians, vegans, and people suffering from lactose intolerance – around 90% of the Asian population, the company says.
Green Rebel's alt meat portfolio includes whole-cut plant-based steaks, various flavored chicken alternatives, beef chunks and mince, and a mushroom patty. The company expanded into the plant-based cheese category when it launched its Green Rebel's Cheddar Cheeze for the first time in December 2021.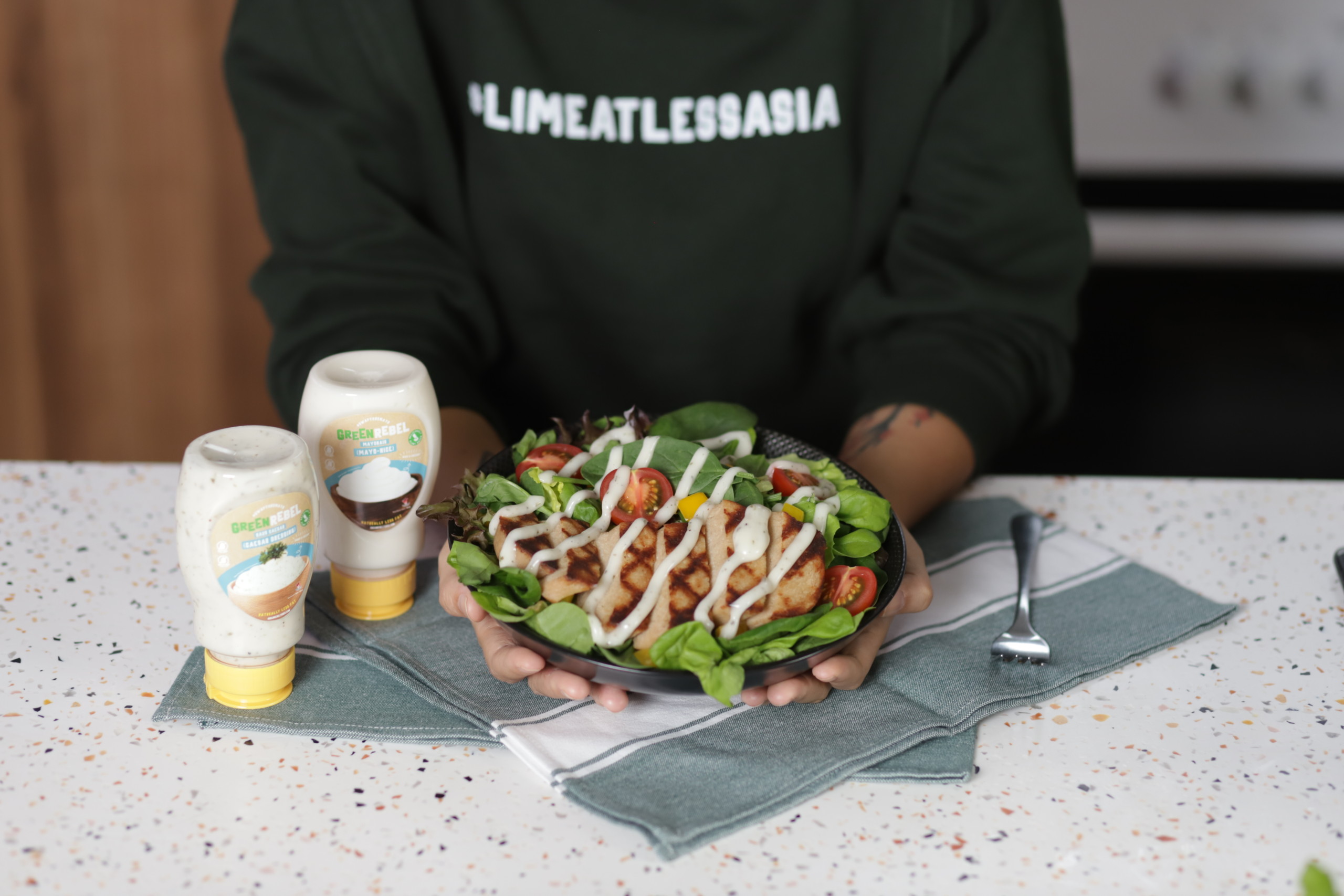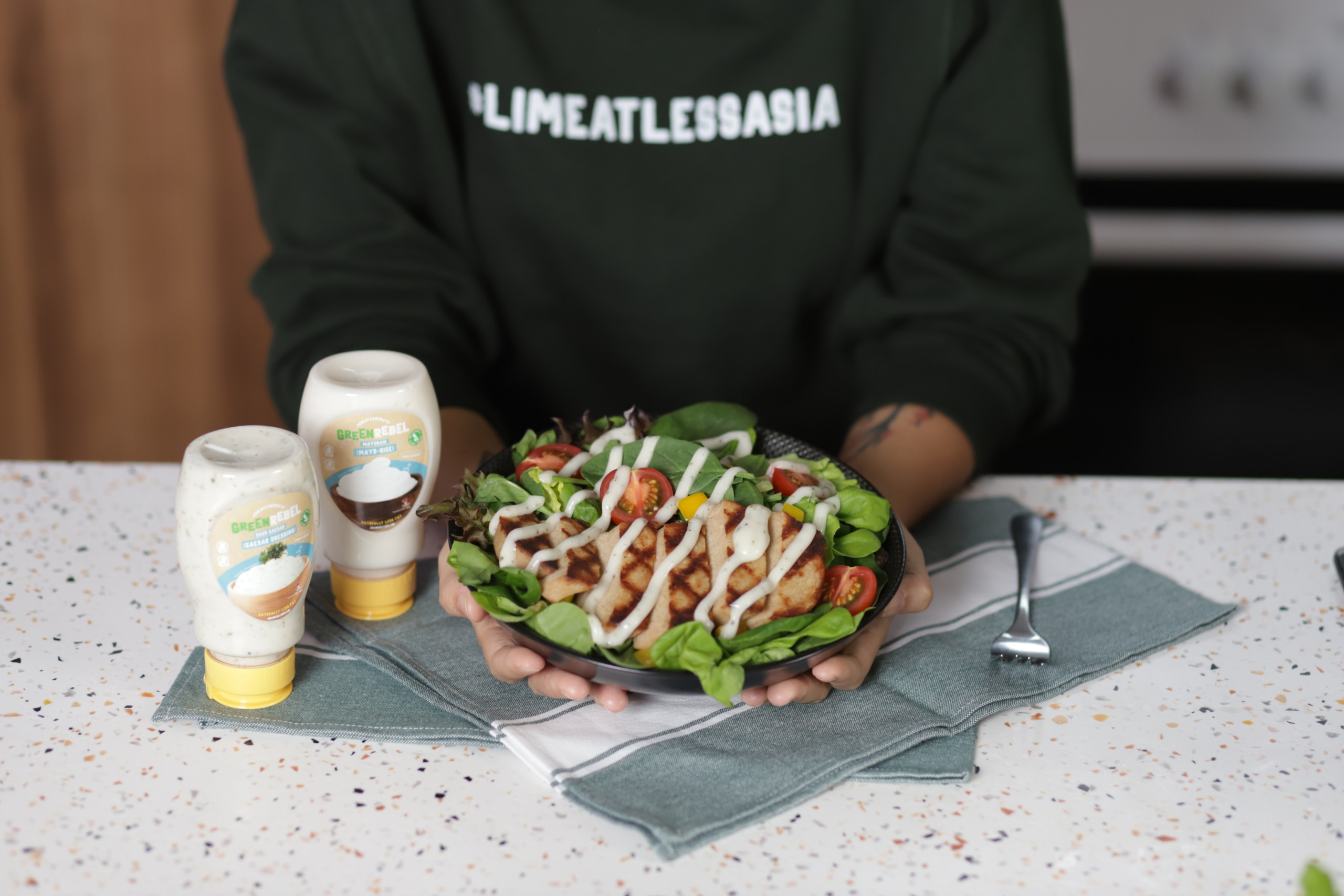 Dairy-free alternatives
100% plant-based, Green Rebel's Mayo-Nice, Caesar Dressing, and Cheddar-Style Cheeze are lower in fat and calories than conventional dairy cheese and mayonnaise. The company claims its products are healthy, true to taste and texture, affordable, accessible, and easy to use.
"While dairy and dairy products are not a traditional part of Asian cuisine, it is not uncommon to find them in many Asian households due to globalization and global trade. We at Green Rebel Foods have a vision of creating plant-based alternatives that suit Asian communities around the world, and this category, Creamy Crew, is a continuation of that promise," says Max Mandias, Green Rebel's co-founder and CINO.
Green Rebel's Creamy Crew is used in menus in restaurant chains and F&B operators across Indonesia with more than 200 outlets in Jakarta, Jogjakarta, Surabaya, and Bali, such as Burgreens, Fore Coffee, Mad Bagel, Max's Pizza, Sushi Tei, Anomali Coffee, KYND Community, Tentrem Hotel, and Marriott Hotels.