As Nestlé reportedly looks to launch its plant-based foie gras worldwide, we take a look at the variety of animal-free foie gras alternatives that have been introduced over the past year.
Nestlé
Nestlé originally conducted limited trials of its foie gras alternative in Spain and Switzerland last year. Called Voie Gras, the product was sold under the Garden Gourmet brand and contained soy, miso paste, and truffle.
Now, the corporation has registered the trademark Veggie Gras internationally, suggesting that it is preparing for a global rollout.
Dr. Foods
In April, Japan's Dr. Foods (owner of Next Meats) said it had developed what it claimed was the world's first plant-based foie gras made by cultivating microorganisms. The product is set to be showcased at 28 wedding halls and hotel restaurants from September 1, where it will be served to approximately 160,000 guests.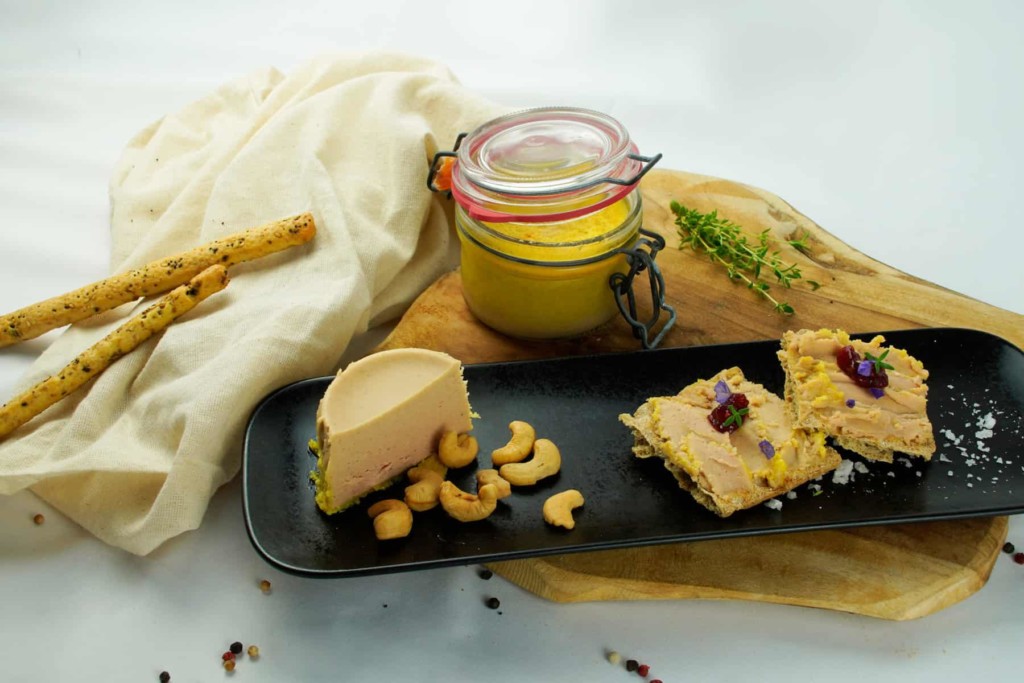 Foodys
Last month, Foodys launched a plant-based foie gras alternative which it said was the first product of its kind to be produced on an industrial scale in Spain. The company has the capacity to produce 8,000 jars per day, and describes the foie gras as "far superior to any we know in the category".
The Better Meat Co.
In late 2022, the Better Meat Co. showcased a foie gras alternative made from fermented Rhiza mycoprotein at the LinkedIn headquarters in California (conventional foie gras is banned in the state due to the cruelty involved in its production). The foie gras was presented again at a dinner at Better Meat's headquarters this March.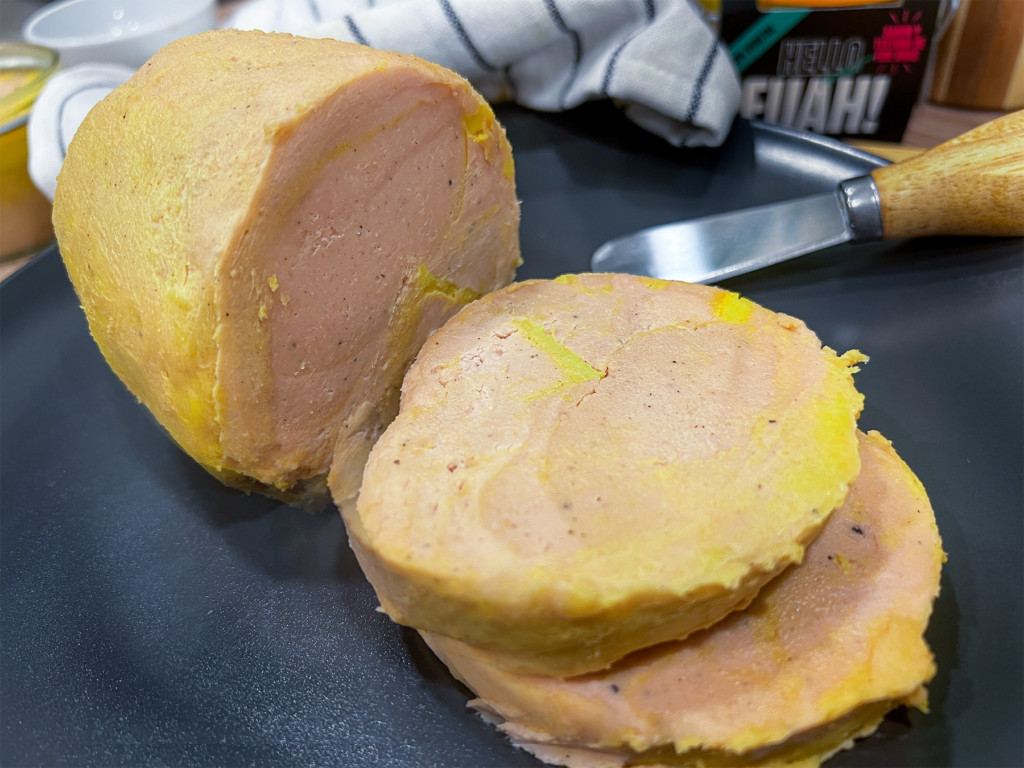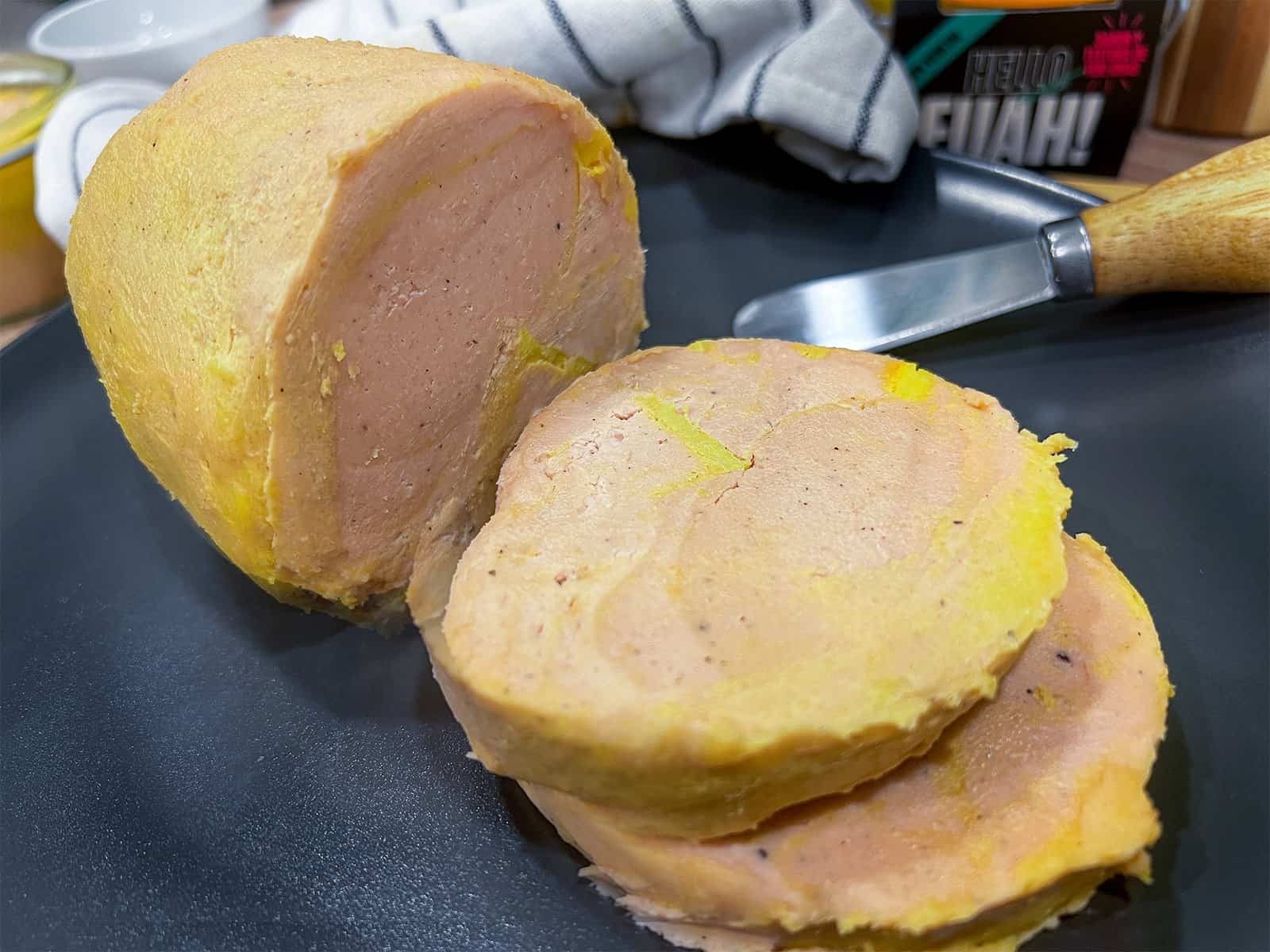 Hello Plant Foods
Spain's Hello Plant Foods launched a vegan foie gras alternative called Hello Fuah! at stores across the country last December. It is 50% cheaper than conventional foie gras, and is described as hyper-realistic.
Made from ingredients such as cashews, coconut oil, and lentil flour, the product is also said to be the first of its kind available for food service in Spain. Following its launch, the foie gras sold out almost immediately, leading the company to multiply production sixfold.
Gourmey
French startup Gourmey is developing cultivated foie gras using stem cells from fertilised duck eggs. The company raised €48 million in October to build a production facility, and says it is working towards price parity — an achievable goal, since conventional foie gras is very expensive.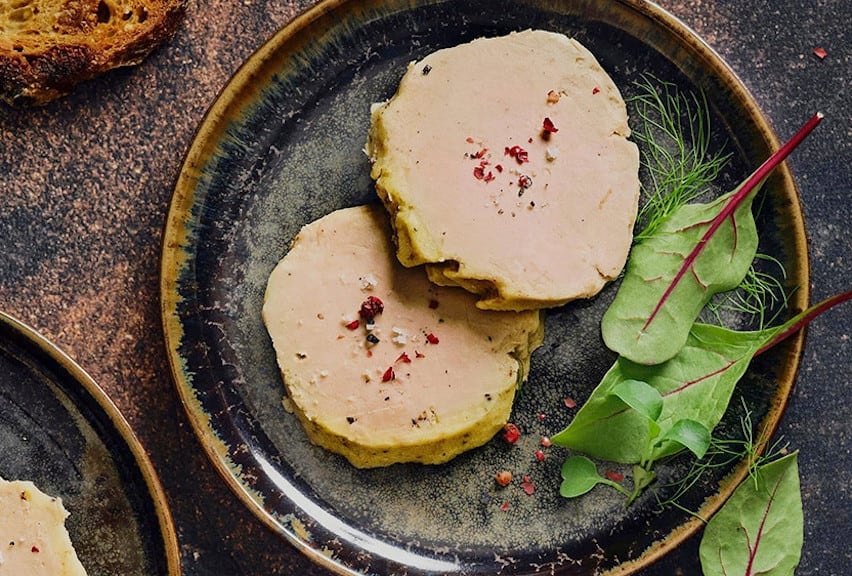 Aberyne
Aberyne is a French startup making a vegan foie gras alternative called Foie Green from cashews. Described as a gourmet product that is rapidly gaining traction at foodie festivals, the product has also impressed Spanish VC fund Tech Transfer Agrifood, which is now an investor.
Prime Roots
Last year, Prime Roots launched a range of deli meats and pâtés made from koji mycelium, including an alternative to foie gras. Koji is said to excel at recreating the sensory properties of animal foods due to its dense, meaty texture.
Due to the controversy associated with foie gras production and the bans now in place in some parts of the world, there is clearly a market for more ethical alternatives. With so many options now available, including some that are the same price or cheaper than conventional foie gras, there is strong potential for the market to be disrupted.