The Slovenian food tech company Juicy Marbles announces the e-commerce launch of its latest plant-based meat development, the Whole-Cut Loin.
The company, which creates raw and unseasoned premium meat cuts with fat-marbled layers, claims its new loin is the "biggest piece of meat ever conceived" for the plant-based whole-cut meat category.
Juicy Marbles, considered a plant-based whole-cut pioneer after the commercial release of its first product – the industry's first plant-based filet mignon – is now adding a new product with an unusual presentation to the category. Since its debut, the company has been shipping DTC across Europe, with a limited-release 1,000-pack sale in February and across the US market, where its products "sold out in just two hours" in June.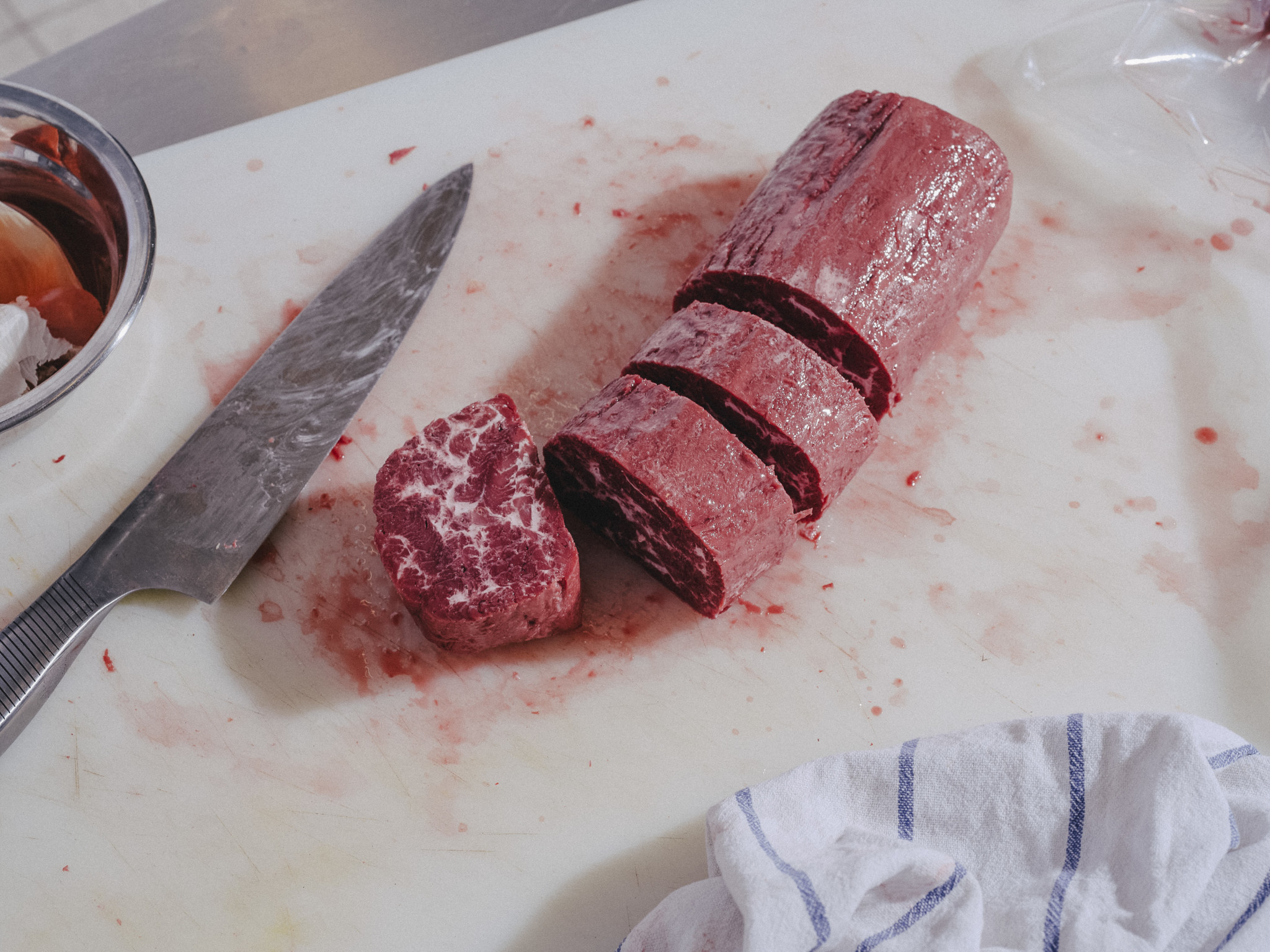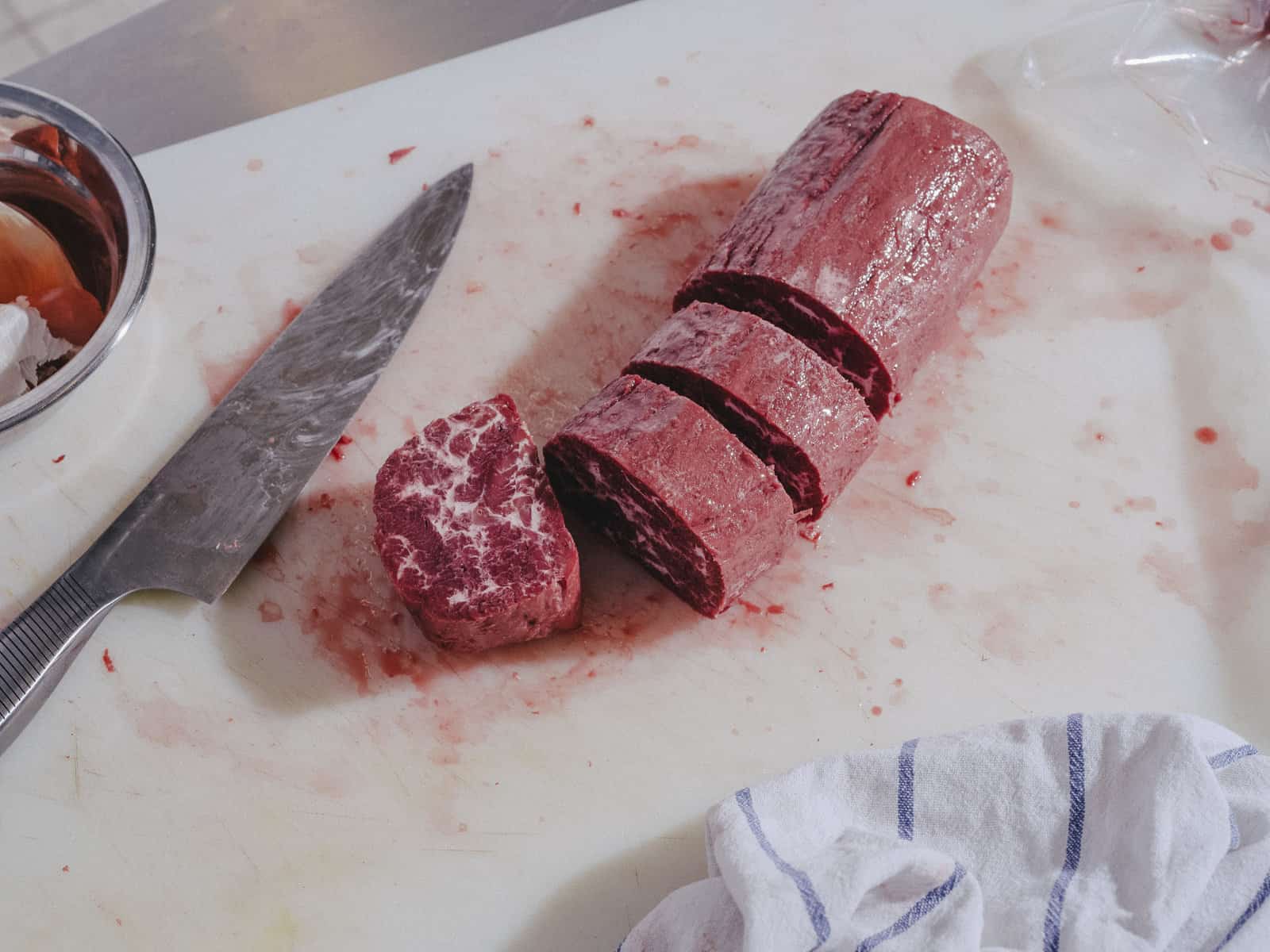 A versatile whole-cut loin
Rather than using 3D printing techniques, such as Novameat or Redefine Meat, Juicy Marbles applies a proprietary 3D assembly technology to re-create the texture and fat marbling that characterize animal meats. Juicy Marbles' plant-based whole-cut is made with non-GMO soy, sunflower oil, and beetroot powder as the main ingredients. The company claims its plant-based meats are nutritious, reaching a Nutri-Score rating of A.
The new plant-based loin is a versatile piece of meat, says the company, that can be grilled, broiled, or boiled to make broths. It comes uncooked and unseasoned to allow cooks to express their preferences and creativity.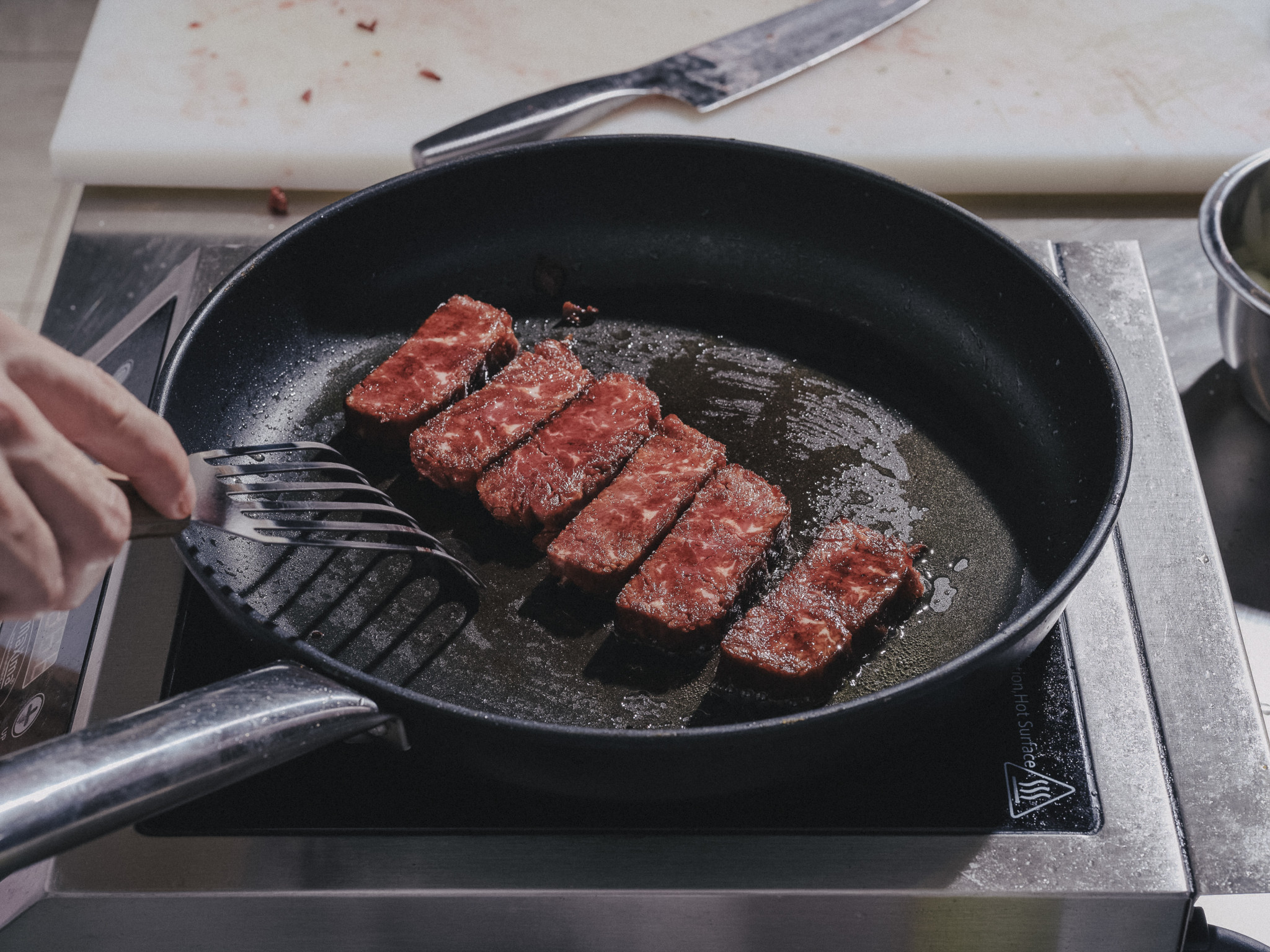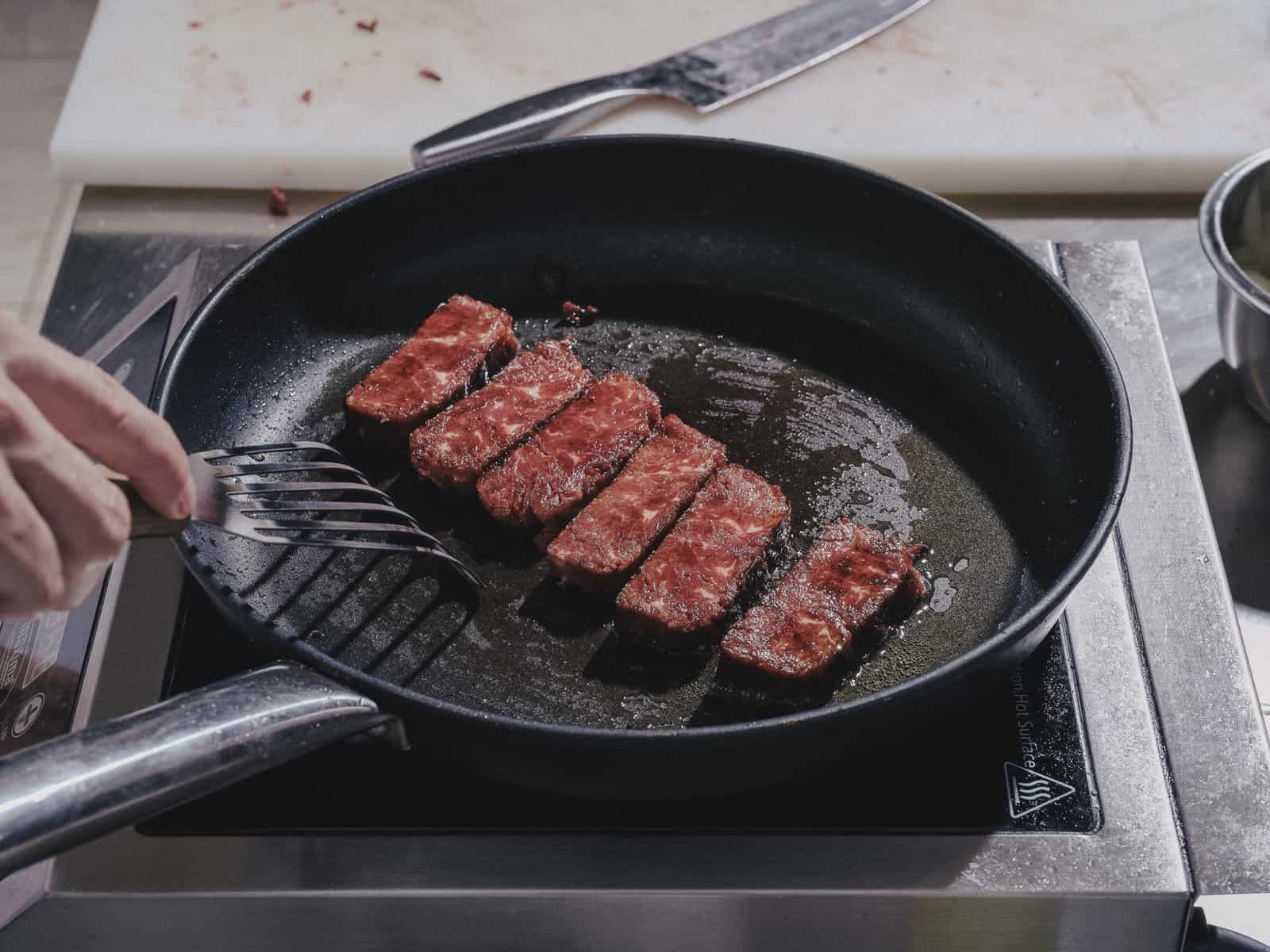 "With nearly 2lbs of 100% plant-based meat, this cut enables the novice cook to the experienced chef the ability to create steaks, broths, bowls, sandwiches, roasts, or Wellingtons. Roast, grill, broil or pan-fry it. It can be cut into filets, chunks, or slices. It's raw and unseasoned, giving full creative control in the kitchen," says Juicy Marbles.
Whole-Cut Loin sales are starting today, November 11th. Consumers subscribed to the brand's waiting list – which includes vegan singer Lizzo – will be able to try the new loin.