JUST announced today that it has become the first major U.S. food tech startup to enter mainland China. The Silicon Valley startup is entering one of the world's most important global markets through a multi-channel approach encompassing e-commerce, retail and foodservice.
The plant-based, protein-rich JUST Egg is now available for purchase by Chinese consumers on JD.com, the country's largest online retailer; JUST's WeChat Store; supermarket and food delivery service Hema and e-commerce platform Tmall.com, both owned by Alibaba; food e-commerce platform FreshFresh.com; specialty retailer City'super and healthy restaurant chain Hunter Gatherer.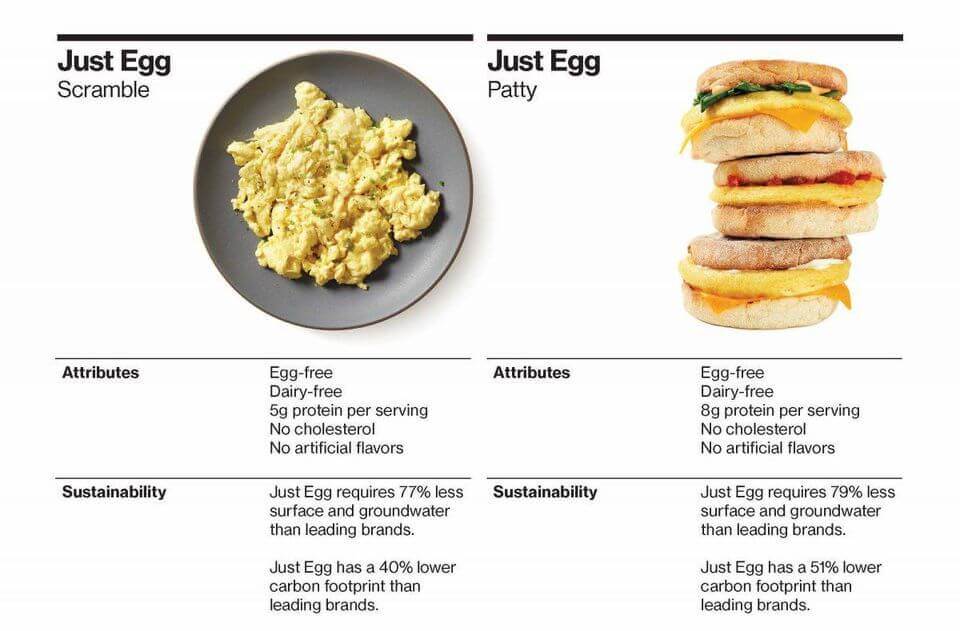 China is uniquely positioned
JUST CEO Josh Tetrick and China General Manager Cyrus Pan shared the company's ambitions for the country, which is home to roughly 20% of the world's population, at a media event in Shanghai on May 15, 2019 at Hunter Gatherer. China is uniquely positioned to benefit from JUST Egg and people who have tasted it in a variety of popular native dishes are eager to make it part of their diet. Plant-based foods are increasing in popularity among Chinese consumers and more sustainable eating is becoming part of a national dialogue about the feeding the country in the future.
China produces about 435 billion eggs per year and demand for protein is increasing. Urbanization, population growth and higher incomes are accelerating that demand, yet available arable land is diminishing.
The key ingredient for JUST Egg is mung bean — a dietary and agricultural staple in China and other parts of Asia. Its ingredients require 70% less surface and groundwater and have a 40% lower carbon footprint than chicken egg production.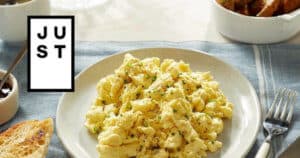 "The health and safety attributes of JUST Egg are well- aligned with modern Chinese consumption trends. This product has the potential to bring a food revolution to China very soon," said Pan, who joined JUST in July after 20 years of working for multinational corporations in China including Procter & Gamble, PepsiCo and Diageo. He has quickly established a presence for JUST in Shanghai and Beijing and his growing team is working to bring on more partners as JUST Egg continues its rollout in the coming months.
A story of success in East and West
JUST Egg has won acclaim from consumers, retailers and foodservice operators alike following its launch in the U.S., Singapore, Hong Kong SAR and Macau SAR. Popular Science named JUST Egg one of the 100 greatest innovations of the year and Time recognized it as one of the 10 smartest sustainable products of 2018.
In the U.S., point-of-sale data shows that JUST Egg has already captured 30% of the refrigerated liquid egg market in Natural Channel and reversed what was a declining category. JUST Egg is the #1 selling refrigerated liquid egg in the Natural Channel in both dollars spent and units sold. More broadly, JUST Egg has surpassed 15% in the Grocery Channel and is reversing the trend in the egg substitutes category there.
Source: Plant Based Consulting China
Contact: [email protected]