Kellogg's announced yesterday that its first plant-based children's cereal range, which belongs to the W.K. Kellogg portfolio, is now available in Swiss retail outlets, following the company's first launch of the vegan breakfast cereals into major UK retail chains earlier this year.
As part of the product development process, Kellogg's claims that it collaborated with children and their parents to design the new products according to the children's ideas. This resulted in two flavours: Strawberry, Apple & Carrot and Blueberry, Apple & Beetroot. Both options are vegan, with no added sugar, artificial colours or flavourings.
Roy Spinnler, Managing Director of Kellogg's Switzerland, said: "The children's expert panel knew exactly what they wanted when it came to developing these brand new products. Through the cooperation between children and product developers, W.K. Kellogg by Kids meets the wishes of children and parents equally."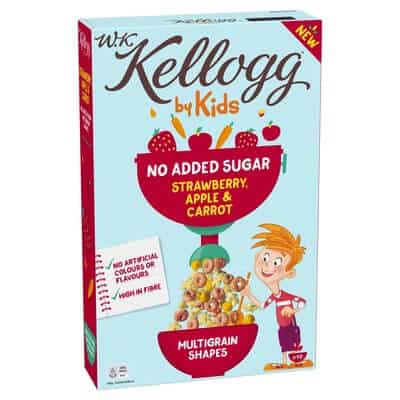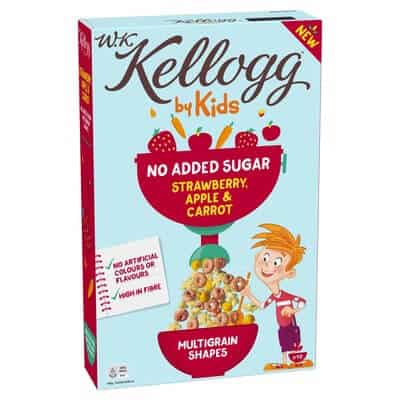 On the other hand, as we reported in December 2019, thousands of people signed a petition calling on the industry giant to replace the animal-derived vitamins in Kellogg's cereals with a plantbased alternative. At present, the vitamin D in most Kellogg's cereals is sourced from lanolin, which is found in sheep's wool, and could be easily swapped for vitamin D2 or a plant-derived D3.
Animal Aid Campaign Manager, Tod Bradbury emphasized: "Whilst Kellogg's does have some delicious vegan cereals, by making this very small change which will not compromise on taste or quality, they will be opening themselves up to the biggest growing market."