As reported by FoodIngredientsFirst, Kerry Group based in Ireland and best known for its dairy products, is expanding its plant-based protein range, Radicle™ by Kerry. This decision is based on the emerging plant-based food revolution and the consumer-driven shift toward plant-based foods and beverages.
The company's latest protein offerings address the mounting need for organic, vegan, and traditional choices while at the same time offering solubility, dispersibility, and a neutral taste. The new options are plant-based, allergen-free, and provide organic opportunities. The sources of protein used include pea, rice, and sunflower.

Innova Market pegs the "The Plant-Based Revolution" as the second most significant trend expected to influence NPD this year, fueled by growing consumer awareness of the impact of meat consumption on both personal and planetary health.
"We recognize the rapidly growing demand for plant-based protein. More consumers adopt a 'flexitarian' diet for health and sustainability reasons and are delighted to bring our expanded plant protein range to market. By combining these new sources of plant protein with our processing technologies and flavor-masking capability, we have opened up many innovation opportunities for our customers," explains John Reilley, Vice President Business Development, Proteins for Kerry Taste & Nutrition.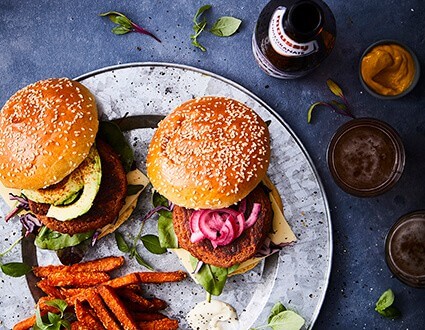 New launches with vegan claims have seen a substantial rise and are barreling toward the mainstream. Innova Market Insights notes a 23 percent annual growth of food and beverage launches tracked with vegan claims (Global, 2015 to 2019). Moreover, vegan food is becoming more significant, with more than one in four global consumers saying vegan alternative food launches are most sustainable (Innova Market Insights Survey Global, 2019).