Kerry Taste & Nutrition today reveals the launch of a portfolio called Radicle™ by Kerry, which Kerry says will provide the broadest portfolio of plant-based food solutions in the market, and aims to position the group as category leaders. Radicle by Kerry, includes a range of taste, nutrition and functional solutions to offer customers an integrated solution to create nutritionally better plant-based foods with authentic tastes and cleaner labels.
Kerry began as an Irish dairy co-operative and developed into a large international food industry leader, with offices in 30 countries, 135 manufacturing facilities employing over 25,000 people globally. Best known in the UK and Ireland for its dairy products, the launch of Radicle is the next in a long line of meat and dairy producers addressing the enormous potential in the plant-based market. In Ireland, veganism is surging in popularity and a reported 37% of consumers would go vegan for the environment.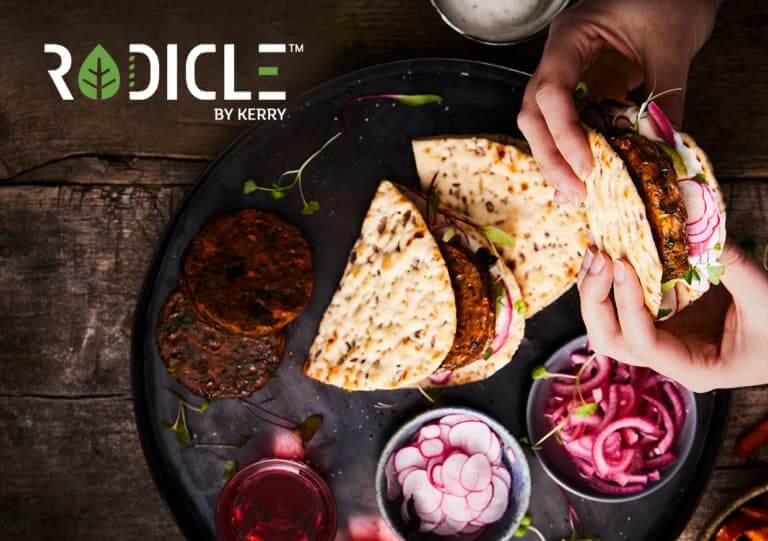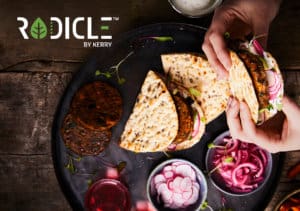 The solutions will address both meat alternatives and dairy alternatives, which are the biggest categories in the vegan industry. In terms of dairy-free ice-cream and non-dairy cheese, the food solutions will optimise taste, texture, nutrition and functionality. With regards to plant-based protein such as burgers and sausages, the solutions create plant-based meat alternative products with taste, texture, functionality and nutrition.
Malcolm Sheil, President and CEO, Kerry Europe & Russia comments, "There is no doubt that there continues to be a mainstream consumer shift towards a flexitarian diet. Consumer preferences, from restaurants to retail, have never seen such dynamic change, but for the food industry these developments are as challenging as they are exciting. Radicle™ by Kerry brings together our dairy and meat heritage and our technology, processing and applications expertise, with over 20 years of experience in the plant-based food space. "
Darren O'Sullivan, Plant-Based Food Director, Kerry Europe adds, "Radicle™ by Kerry represents a significant launch for our business. The depth of what we can offer customers is unique in the marketplace. Whether customers seek meat alternatives or dairy alternatives, we offer a total solution with the ability to deliver taste, texture, nutrition and functionality. We look forward to innovating with customers right across the foodservice and retail channels to create new and exciting dishes for the growing flexitarian consumer group."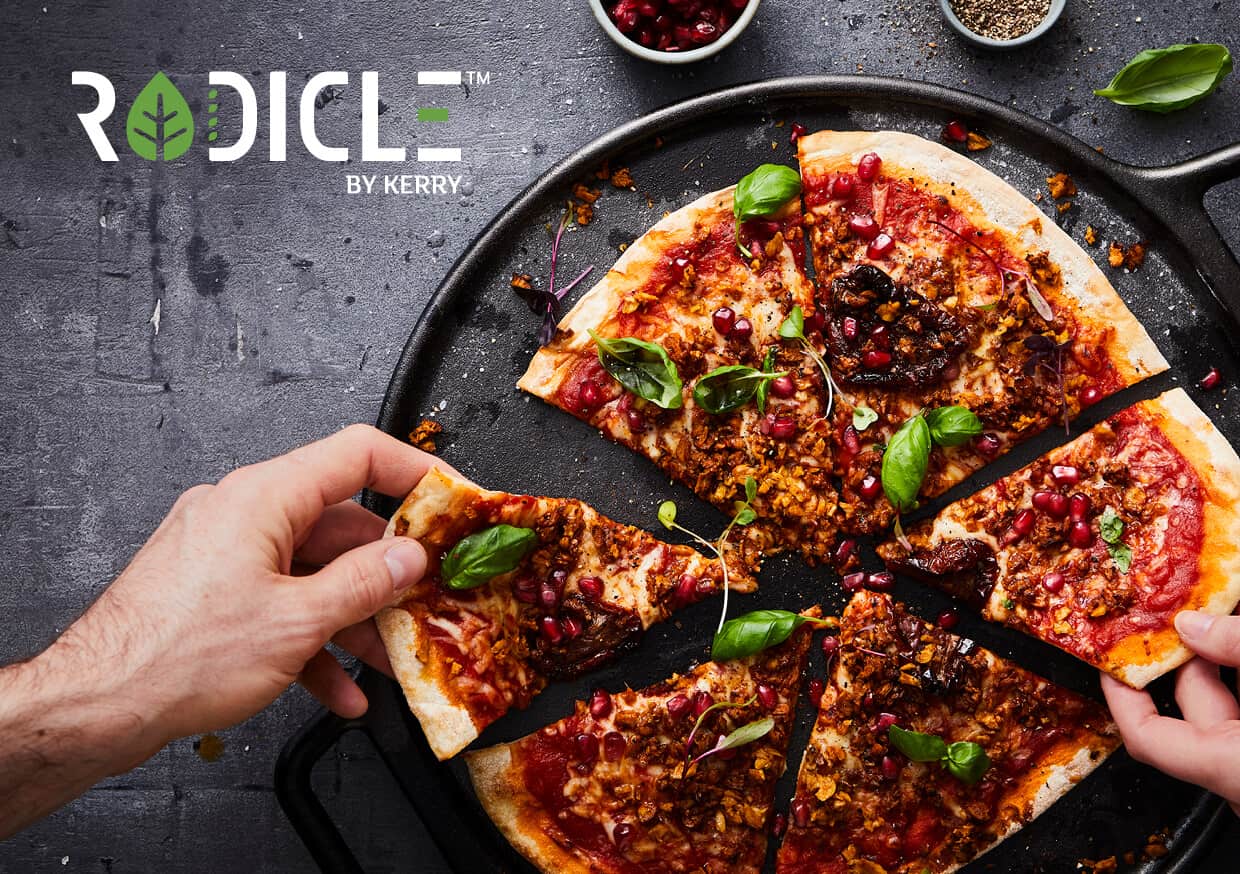 Radicle by Kerry launches initially in Europe and North America and will roll-out globally in the coming months.