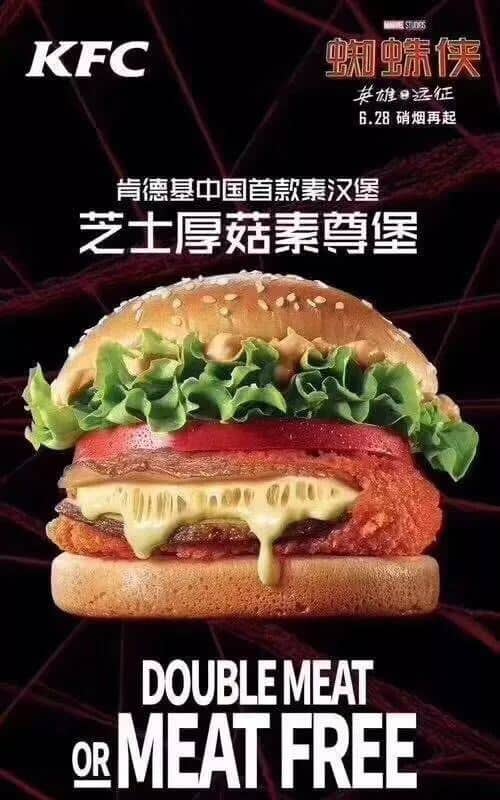 KFC China announced on Weibo, China's microblogging platform, the limited release of their Meatless Burger (vegetarian only) – made with a base of portobello mushrooms.
The company wrote: "Delicious and exquisite, this is #KFCVeggieBurger# Big, thick, delicate and tender mushrooms, with four types of imported cheese, creating a thick and silky texture. Indulge in its unforgettable flavor. This is KFC China's first vegetarian burger, with cheese and hearty mushrooms. The limited edition burger will be available officially starting on July 1st for just 19 RMB [2,70 US-Dollar]."
The moves comes just weeks after KFC UK introduced a vegan burger, which subsequently was sold out in only four days. The release is also in line with many other fast food giants worldwide announcing vegan options to their menu, like McDonald's Germany, Burger King US and Taco Bell US.
Credits:
Eve Samyuktha, PBC China