French plant-based bakery Land&Monkeys has launched 'le Parisien', a vegan version of one of the most popular snacks in France: the ham-and-butter sandwich.
Known in the country as jambon beurre, the two-ingredient sandwich became a symbol in Paris in the 1950s, and it is "indisputably" France's favorite sandwich, explains Land&Monkeys.
To replace this bakery classic with ethical and sustainable alternatives, Land&Monkeys partnered with two food tech companies.
Zero pig, zero cow
The zero pork ham is the latest development of the French startup La Vie. The vegan ham is said to have the same taste and texture as traditional charcuterie without using texturizing agents and is a source of protein (19 grams of protein per 100). La Vie will launch a virtual restaurant next month in collaboration with Taster. The restaurant will offer vegan burgers featuring the brand's famous bacon, fries, and grilled cheese sandwiches for delivery across Paris before rolling out all over Europe.
The zero-milk butter is a palm oil-free development of Puratos, a leading innovator of bakery goods and a partner of Land&Monkeys since its beginnings.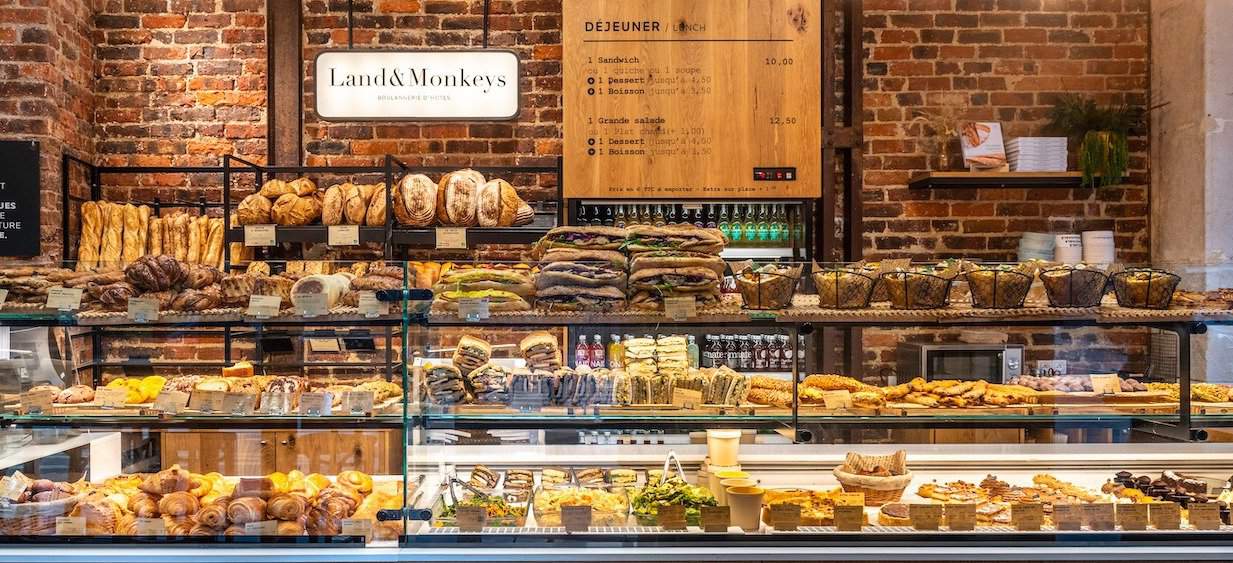 Plant-based revolution
The French bakery-pastry shop, founded by Yoshimi and Rodolphe Landemaine, offers 100% plant-based versions of traditional bakery-pastry, appealing to broad audiences, regardless of religious beliefs or dietary choices.
By focusing on recognized products, such as the jambon beurre, the brand aims to attract new partners and customers. Land&Monkeys aims to expand across France and internationally by franchising its model, reports Le Monde des Boulangers et des Pâtissiers.
This innovative plant-based bakery has been expanding rapidly in Paris since its establishment in 2020. The company has five shops and, last September, launched a sixth in the La Défense business district, though to our understanding, this location has recently closed. According to Le Monde des Boulangers et des Pâtissiers, by the end of the year, a boutique is due to open in Bordeaux.
"We've been preparing for the arrival of this vegetarian revolution for months! The jambon beurre 0 pig and 0 cow's milk sandwich lands in our Land&Monkeys boutiques from today. We're bringing you a brand-new version of this monument to French gastronomy in collaboration with our friends at La Vie," says the company on its website.