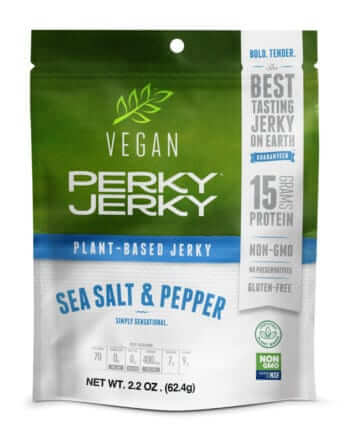 Perky Jerky and Improved Nature have announced its new partnership to launch a line of plant-based protein jerky. The vegan range includes Sea Salt & Pepper and Tasty Teriyaki, and will be available nationwide this month at select retailers.
Dr. Rody Hawkins, a founding member of Texas Tech's meat science program, and creator of Lunchables founded and launched Improved Nature in 2015. Based in North Carolina, Improved Nature, a plant-based protein line, offers a proprietary process that turns plant protein into plant-based meat alternatives.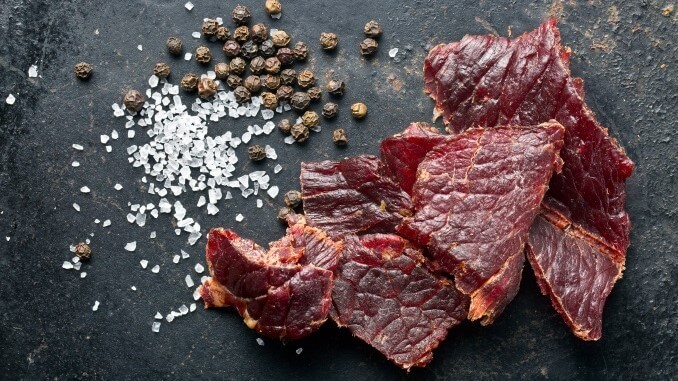 Perky Jerky is distributed in over 40,000 locations across the US that include Whole Foods Market, Kroger, Target, Wal-Mart, Costco, The Home Depot, Sprouts, 7-Eleven, and others.
Because consumer demand is quickly shifting toward plant-based proteins due to the perceived health and environmental benefits, the global market for plant-based foods is projected to reach $5.2 billion by 2020. Consumers who are interested in plant-based foods range from meat reducers and flexitarians to meat-eaters, vegetarians, and vegans.
"We are very excited to partner with Perky Jerky for this new product line because they already have an excellent reputation in the industry," said President and CEO of Improved Nature, Dr. Rody Hawkins. "Together, we have been able to produce a delicious plant-based protein jerky product that will satisfy even the most discerning jerky eater. The best part – our products are not only good for you, but they're also good for the planet."
"We are thrilled about this partnership with Rody and his experienced team. They have successfully helped us create delicious plant-based jerky that aligns perfectly with our Best Tasting Jerky on Earth Guarantee," said Brian Levin, CEO "Chairman of the Herd" of Perky Jerky.