Meati Foods, a company making alternative chicken and steak from mushroom root, announces it will soon launch its first marinated steak product, Meati Carne Asada.
"We intend to be the final frontier of animal-free protein, creating a superfood protein category that will change the way people eat"
Debuting Nov. 10th, the Carne Asada is Meati's fourth product made from mycelium, following its Classic Cutlet, Crispy Cutlet and Classic Steak offerings. With a texture similar to the best-selling Classic Steak, Meati's Carne Asada features a whole-cut filet pre-seasoned with cumin, paprika and other spices.
Nutrient-dense
The ready-to-cook product is prepared in the same way as conventional carne asada, with each 4 oz. serving providing a nutrient-dense source of complete protein, along with fiber, amino acids, iron and zinc.
The Carne Asada will be available to purchase via Meati's website in two releases on Nov. 10th and Dec. 8th, as part of new holiday gift bundles. The packages include:
Best Seller Bundle: 12 pack of 4 Classic Cutlets, 4 Crispy Cutlets and 4 Classic Steaks. ($89.99 + tax)
Variety Bundle: 16 pack of 4 Classic Cutlets, 4 Crispy Cutlets, 4 Classic Steaks and 4 Carne Asada. ($124.99 + tax)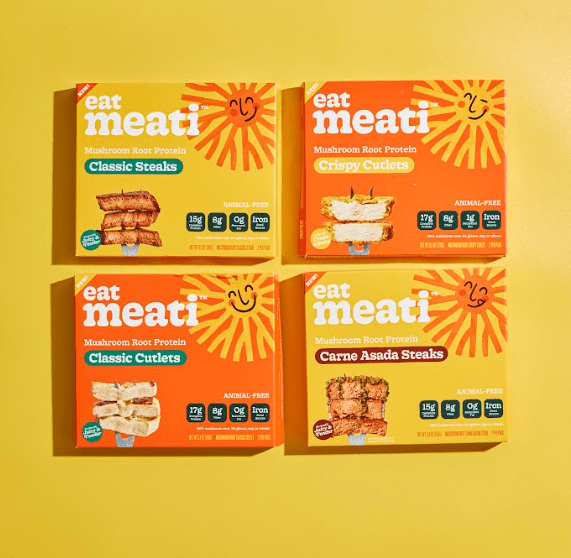 Market share leader
Based in Boulder, CO, Meati specializes in creating whole-cut meat alternatives from mycelium – the fibrous root structures of mushrooms. In July 2022, the company announced a massive $150M Series C raise backed by Chipotle Mexican Grill, and launched its first products at several Sprouts Farmers Markets locations in Colorado.
Soon after, Meati hired former Chobani and Dean Foods executive Jody Macedonia as the compaby's new CFO.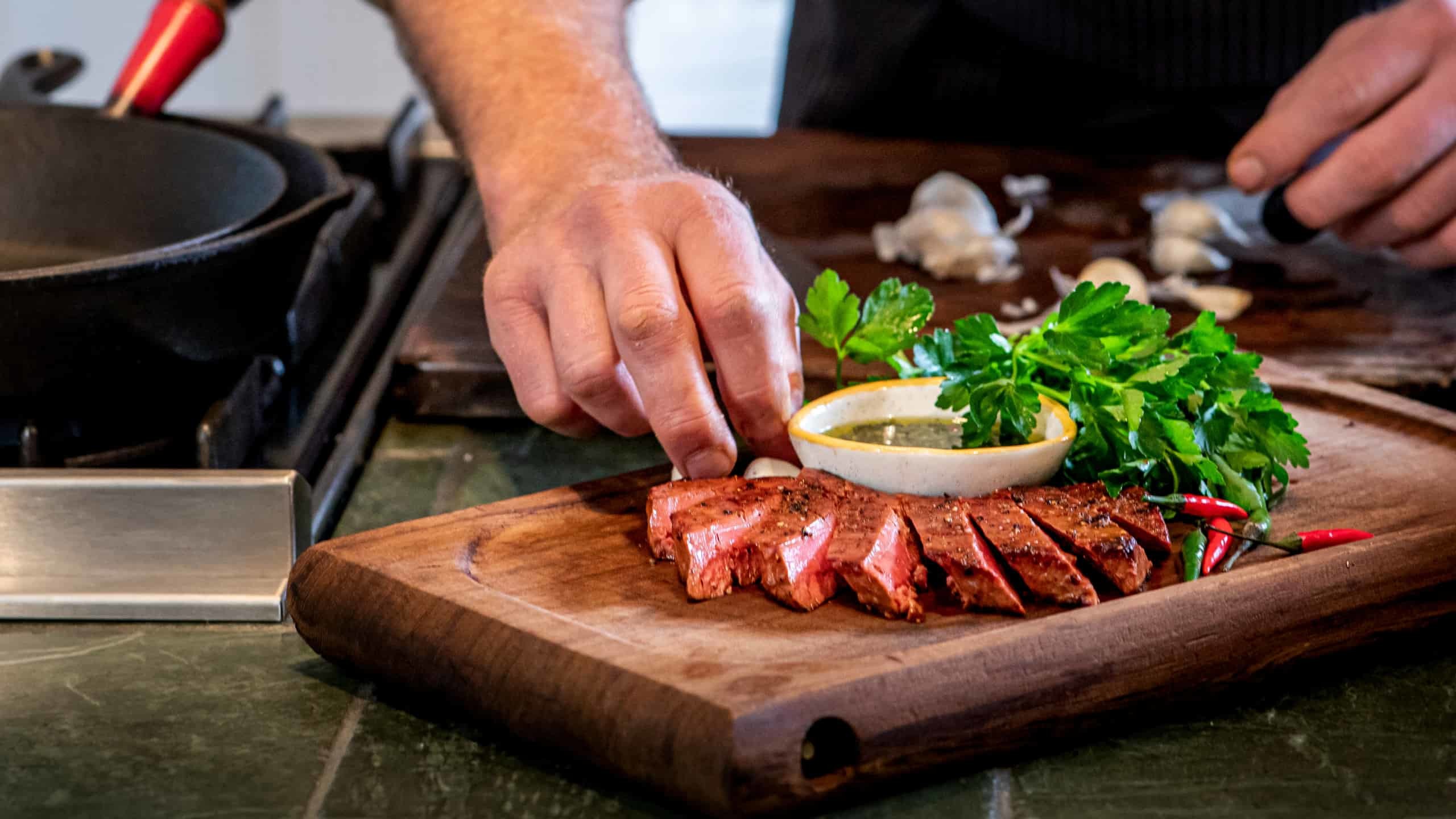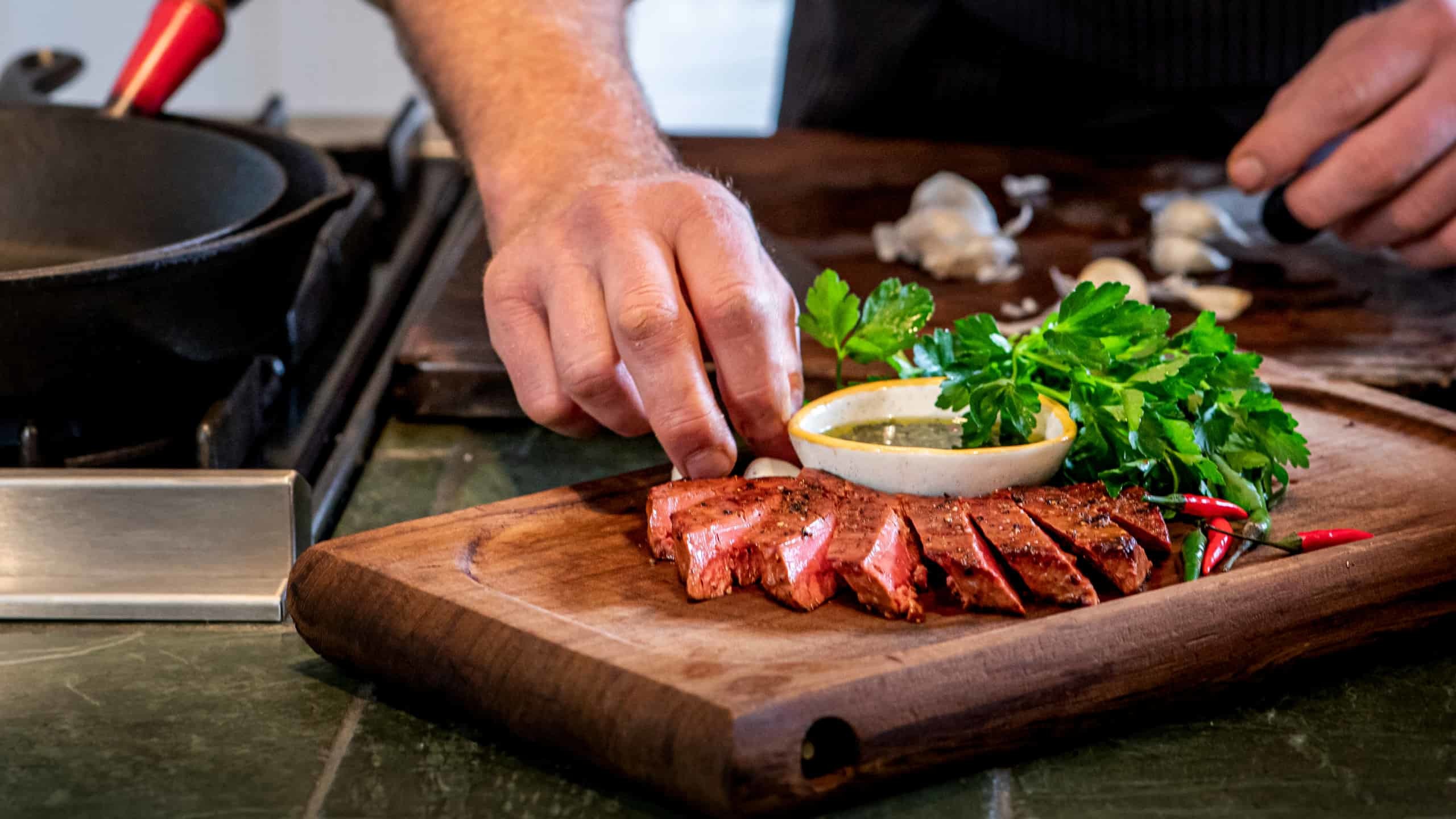 According to Meati, it aims to become the US market share leader in plant-based meat by 2025. In an interview with vegconomist earlier this year, founder and CEO Tyler Huggins shared, "We intend to be the final frontier of animal-free protein, creating a superfood protein category that will change the way people eat, ultimately improving the health of people and our planet."