Meatless Farm has launched a selection of new products in the UK, including what it claims are the country's first branded plant-based meat-filled pastas.
Two varieties of pasta are available — Beef, Red Wine & Porcini Mushroom Girasole and No-Duja Ravioli. Both are high-protein, low in sugar, and can be prepared in 4-5 minutes.
"We plan to significantly grow the business this summer."
Meatless Farm has also launched two more products, targeting the barbecue season. The first is the New York Style Cheezeburger, based on the brand's original plant-based meat burger and featuring a smoky vegan cheese melt.
Building on the success of its chipolata range, Meatless Farm has also launched Chorizo-Style Sausages, flavoured with paprika for a Spanish-style taste. They are said to be ideal for tapas, along with dishes such as paella.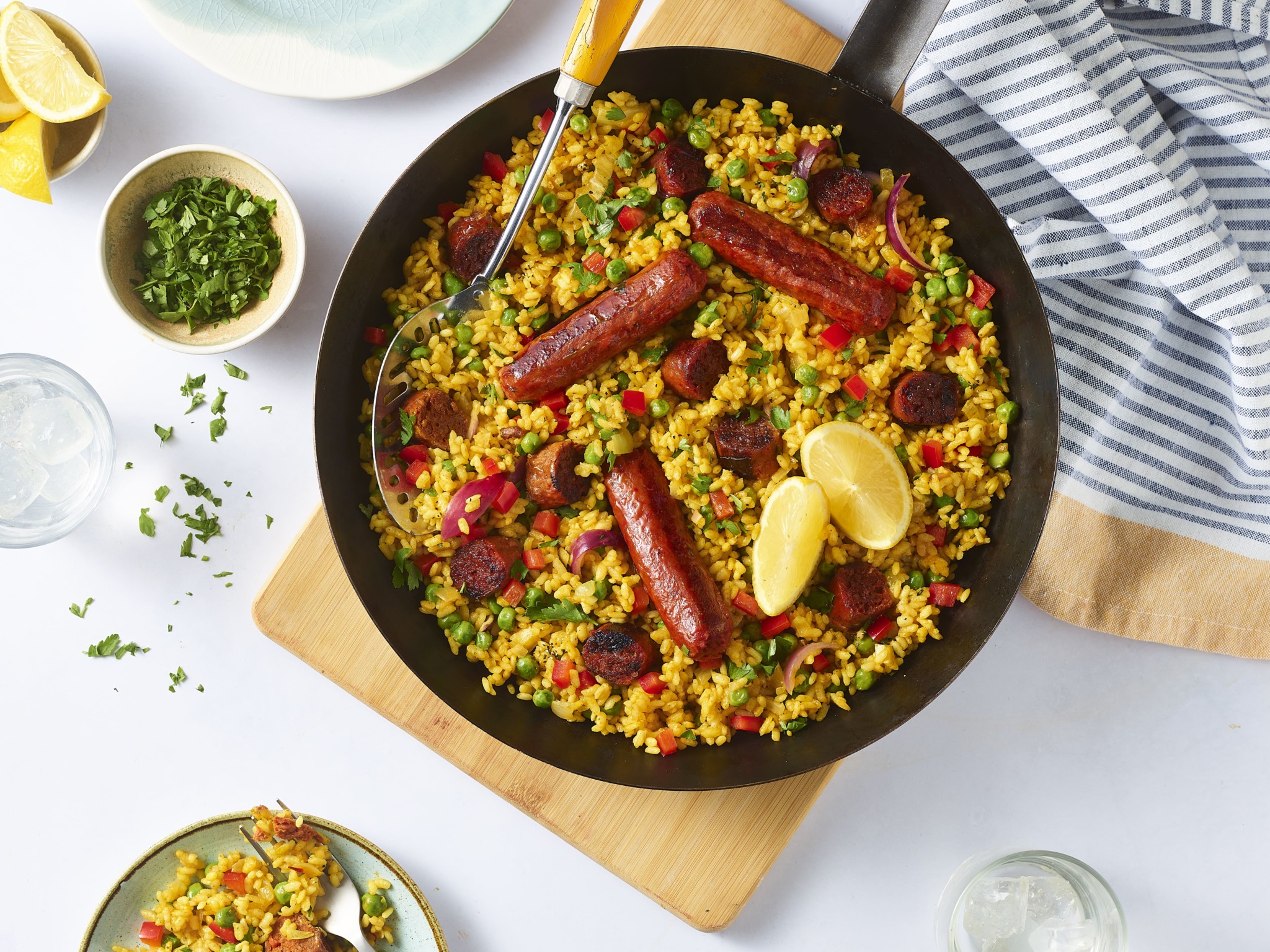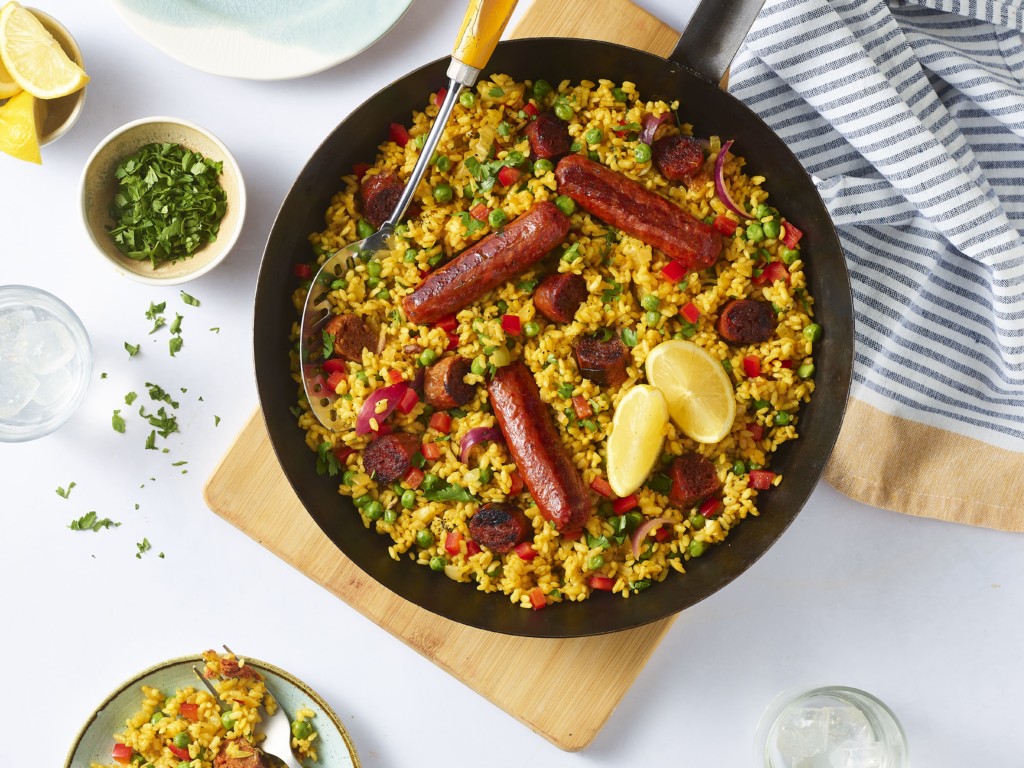 Simple swaps
In a recent interview, Meatless Farm told vegconomist that a "mainstream global shift towards more plant-based eating" is underway. The brand has launched several new products in the past year, including ready meals and steak.
"With the value of plant-based food sales growing alongside huge competition from challenger brands in the category, we wanted to be the first to introduce plant-based meat alternative filled pastas to our range," said founder Morten Toft Bech. "We aim to innovate and offer versatility to keep our existing customers interested while enticing new meat-lessers to try our products. The Cheezeburger and Chorizo-Style Sausages are simple swaps for the foods and flavours consumers already know and love as we head into the BBQ season."
He added, "By launching a brand-new innovative offering with the pasta range and playing into previously successful global markets of plant-based burger and sausage sales, we plan to significantly grow the business this summer."
The new filled pastas and cheeseburger have now launched at both Sainsbury's and Ocado, while the chorizo-style sausages are currently only available at Sainsbury's.